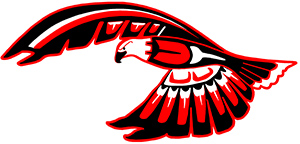 NWIN programs are designed to be relevant to viewers of all age ranges and backgrounds for many years after they are first released. As a result, the very first NWIN program, produced in March of 2003, is still being used as curriculum in public schools and is being broadcast on various television networks, in rotation, along with more recent NWIN episodes.
Issues and events important to Indian people are now being seen and heard on NorthWest Indian News (NWIN).
•NWIN is a positive voice for Indian people in the mainstream media.
•NWIN is an effective way to inform the world about issues and events important to Native people.
•NWIN provides employment in the broadcast industry for Tribal members.
http://www.nwin.tv/NWIN-Welcome.html
NWIN Episodes:
http://www.nwin.tv/Episodes.html