By Micheal Rios, Tulalip News 
The morning of November 22nd was a truly joyous occasion, as the Quil Ceda Tulalip Elementary gymnasium was packed wall-to-wall with students and community members who gathered for an early celebration of Tulalip Day. Students were encouraged to wear traditional regalia according to their tribal cultures.
"Welcome everyone to Tulalip Day," greeted Principal Douglas Shook to the jam-packed gymnasium audience. "We thank our tribal elders who are in attendance, our guests from Heritage High School and 10th Street, as well as all our family, friends, and community members for being here today. I am honored to be part of this day with you all."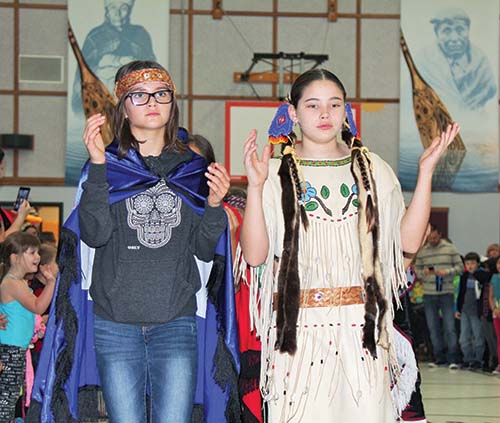 Tulalip pride was on full display with many students wearing traditional Coast Salish garb featuring cedar weaves, abalone shells, and woven wool. Other students shined bright in their colorful and stunning powwow regalia. Many hand-made, uniquely painted drums were seen carried by youth and audience members who came to drum united under a common heritage.
"It's significant we are here today, being in a public school dressed in our traditional regalia, showing pride for our Native culture…that's healing," proclaimed cultural specialist Chelsea Craig. "During the boarding school era, lots of hard times happened for our people. One of the biggest things was our people weren't allowed to speak their language. They weren't allowed to sing their songs. If they did, they were beaten and thrown in jail.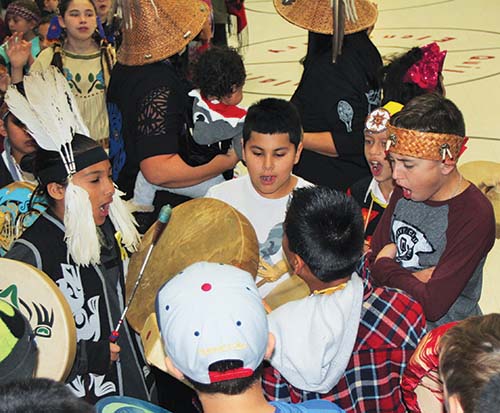 "We started this morning assembly to try to heal what was done in education, and the fact we filled this auditorium with our kids, their families, and community members is humbling. So we are going to celebrate today, not just because it's Native American Heritage Month, but because we are proud to be Native American every single day."
The floor was opened to anyone in the audience who wanted to share a song, encouraging words to the youth, or a story. Native Liaisons for the Marysville School District, Matt Remle and Terrance Sabbas each took their turn greeting the admiring students and shared songs.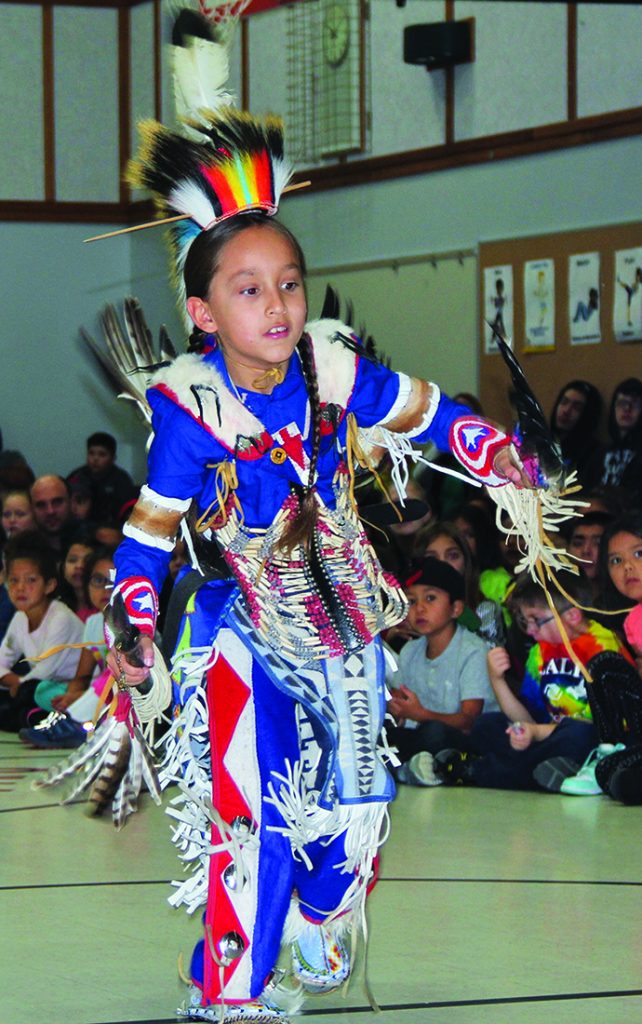 Ray Fryberg then brought up the Tulalip Canoe Family so their singers and drummers could fill the air with their enchanting, traditional sound. As they performed several songs, children and their families adorned in tribal regalia danced in the middle of the gym.
Watching her daughter and other students dance from the audience, proud mother Roselle Fryberg shared she felt overcome with joy because "the youth give me hope."
Next up, the eager and energetic powwow dancers took center stage while Terrance Sabbas provided them with the necessary powwow music according to each style of dance; traditional, grass, fancy, and jingle.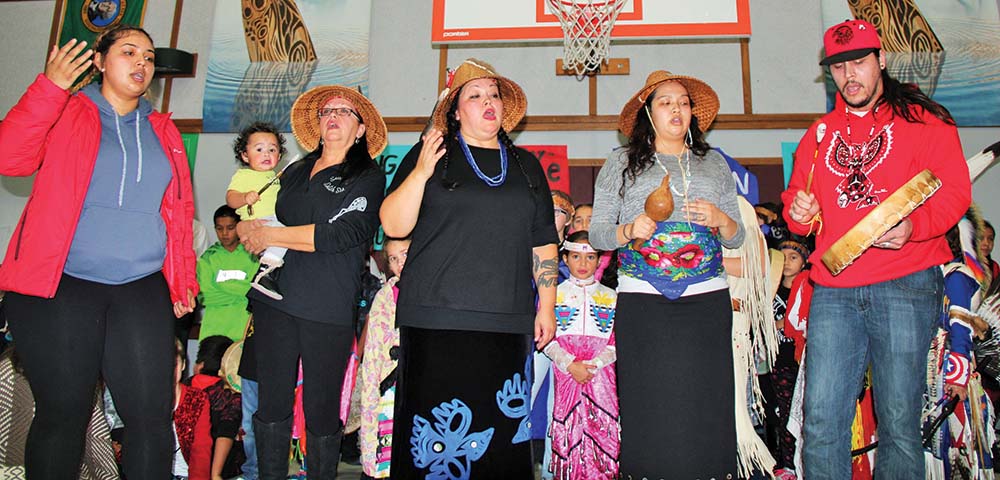 Led by Natosha Gobin, the Tulalip Language Warriors closed out the near 60-minute assembly dedicated to embracing Native culture. The Language Warriors shared Martha Lamont's berry picking song, a song many of the students have learned while participating in the annual Language Camp.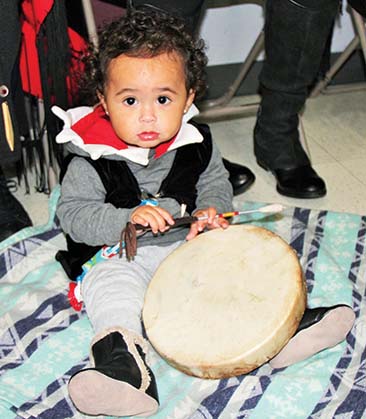 "What a beautiful Tulalip Day at Quil Ceda Elementary School this morning!" stated Board of Director, Theresa Sheldon, following the assembly. "Our kids sang their hearts out and danced with such joy. Anytime we can gather with our students in a good way makes for an excellent day."