By Julie Muhlstein, The Herald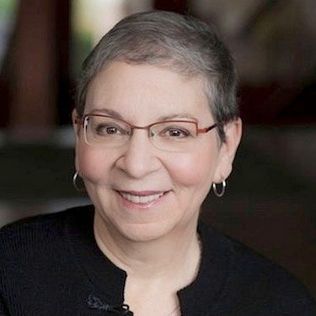 Ask Northwest book lovers about authors they enjoy. Picking one favorite is too hard, but Timothy Egan is sure to be on many lists.
The Seattle-based author has a gift for bringing together history, humanity and a knowing sense of place.
I've been hooked on Egan's nonfiction since reading his 1990s books "The Good Rain: Across Time and Terrain in the Pacific Northwest" and "Breaking Blue," a tale of police corruption in 1930s Spokane.
For years a correspondent for The New York Times, Egan chronicled the Dust Bowl in "The Worst Hard Time," which won the 2006 National Book Award. His book "The Big Burn," about a massive 1910 forest fire, explores early champions of conservation President Theodore Roosevelt and Gifford Pinchot.
Egan's latest, "Short Nights of the Shadow Catcher: The Epic Life and Immortal Photographs of Edward Curtis," is a biography of the Seattle photographer who sacrificed much to capture iconic images of American Indians in the early 1900s.
It's all so well written you forget you're reading serious history. Wouldn't it be fun if another Northwest favorite, "Book Lust" author Nancy Pearl, sat down with Egan for a literary chat?
That's a book-lover's dream, and it's going to happen at 7 p.m. April 6 at the Everett Performing Arts Center. Planned by Friends of the Everett Public Library, the event is free, but organizers will ask for donations to support the library's summer reading program.
Pearl, a former Seattle librarian and former director of the Washington Center for the Book, spearheaded community reading with the "If All of Seattle Read the Same Book" program. Her reading recommendations fill several "Book Lust" volumes, and she's been a public radio regular. Pearl may best be known as the inspiration for a librarian action figure, a replica that makes the finger-to-lips "shhhh" gesture.
"I'm just hoping for a great turnout," said Everett Public Library Director Eileen Simmons, adding that she knows Egan and Pearl both have many fans. There were plans to bring the pair to Everett years ago.
Before becoming library director in 2007, Simmons was involved in planning a "Reading in the Rain" winter program at the library. Another librarian suggested bringing Pearl to a kickoff event to interview an author.
"Tim Egan had just come out with 'The Worst Hard Time,' so we picked him. He was willing, we had it all set up," Simmons said Friday. Pearl had to cancel. Another date didn't work for Egan; it was Super Bowl Sunday. "Then he won the National Book Award, and we couldn't get him," she said.
Simmons had hoped Matika Wilbur could be part of the April 6 program. Wilbur, a member of the Tulalip and Swinomish tribes, was featured in Gale Fiege's Herald article last November.
Like the photographer subject of Egan's book, Wilbur's mission is to photograph members of every American Indian tribe. Simmons said the young woman won't be available for the library event, which is sponsored by Rodland Toyota.
There's other good news at the Everett library.
The Bookend Coffee Company, a coffee shop inside the library, is open again after its previous owner quit the business. Opened as Espresso Americano in 2004, the library shop had been run by Jennie Wheat as Bookend for almost two years. Wheat left when her lease expired in February. Espresso Americano now operates at Everett Station.
The library shop recently reopened with new owners, Everett's Barry Wheeling and Jennifer Schmidt. "They lease the space from the Greater Everett Community Foundation," Simmons said. That arrangement allows the rent money to be used by the library, she said. The Bookend shop serves Herkimer Coffee, a Seattle brand.
"It's pretty good," said Simmons, admitting she's no coffee expert.
Books, best-selling authors on the way, and the coffee shop is back — it's all pretty good.
Julie Muhlstein: 425-339-3460; muhlstein@heraldnet.com.
Literary event
National Book Award winner Timothy Egan will read from "Short Nights of the Shadow Catcher: The Epic Life and Immortal Photographs of Edward Curtis" and will be interviewed by "Book Lust" author Nancy Pearl at a public event at 7 p.m. April 6 at the Everett Performing Arts Center, 2710 Wetmore Ave. The Friends of the Everett Public Library event is free, but donations will support the library's summer reading program.