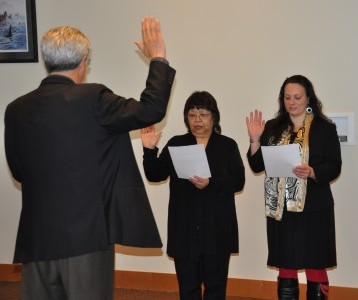 By Monica Brown, Tulalip News Writer
TULALIP, Wash.- Family and friends arrived early Saturday morning, April 6th, at the Tulalip Administration building to witness the swearing in of Marie M. Zackuse and Theresa Sheldon to the Tulalip Tribes Board of Directors.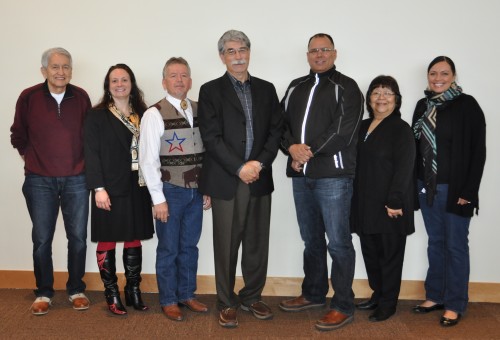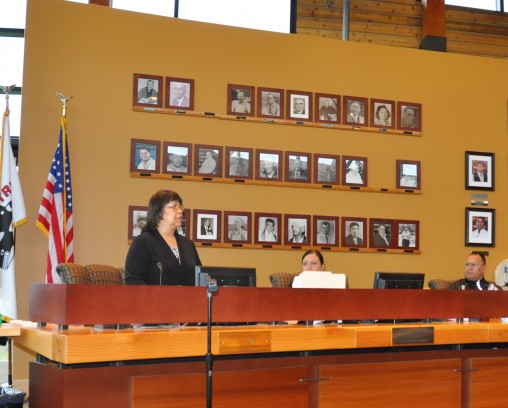 As Zackuse was welcomed to take her seat on the Services Committee along side Deborah Parker and Marlin Fryberg Jr, she responded,  "I want to thank each and everyone that came today, my family and my elders."
"I'm very grateful today that the Creator provided this opportunity once again for me and I will do the best that I can with what I know and what I have. I want to thank everybody who helped me"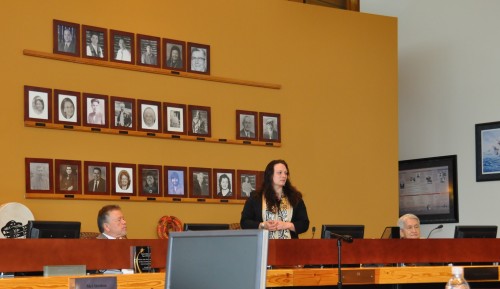 "There are just so many inspirational elders and people in our community who helped encourage me to get to this point where I am today" said Sheldon as she took her seat along side Glen Gobin and Chuck James on the Business Committee."It 's the beginning of a new journey and I am truly honored to be here and assist with this board of directors."
"I'm very thankful for this and I'm excited to get work done"
Zackuse and Sheldon were elected March 16th 2013, at the Annual General Council meeting, they will both serve three year terms.