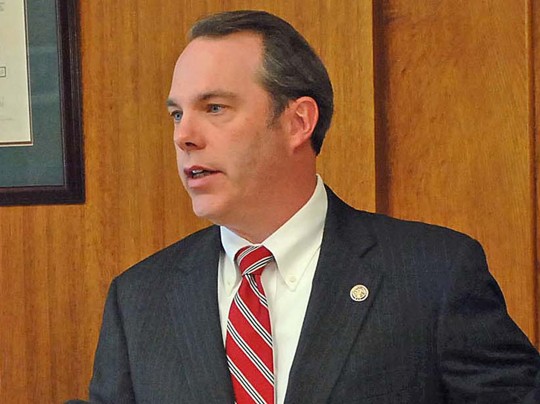 Source: Washington Post, Associated Press
FLAGSTAFF, Ariz. — American Indian leaders who have criticized the federal government for years over the way authorities handled major crimes on reservations can mark progress with the release of newly tracked statistics from the U.S. Justice Department.
The number of Indian Country cases charged in federal court has increased by 54 percent between fiscal years 2009 and 2012, from 1,091 cases to 1,677 cases, according to a DOJ report released Thursday.
"They've taken their responsibility much more seriously than before," said Brent Leonhard, an attorney with Umatilla tribe in Oregon.

The report marks the first look at government investigations and prosecutions on tribal lands. It comes as a result of the 2010 Tribal Law and Order Act, which requires the Justice Department to publicly release such figures.

Justice officials acknowledge that their work is far from done, but they say the numbers demonstrate the government's commitment to combating violent crime on reservations where rates are higher than the national average.

Also, the report shows that prosecutors secured convictions in about two-thirds of nearly 6,000 reservation cases between calendar years 2011 and 2012. Of the 5,985 cases, about one-third were declined for prosecution.

Some others were resolved administratively or sent to another prosecuting authority and didn't end up in federal court.

The numbers show "that we're walking the talk at the Department of Justice," said Tim Purdon, U.S. attorney in North Dakota.

Arizona, home to part of the nation's largest American Indian reservation, had the highest number of total referrals with more than 2,000, followed by South Dakota with nearly 1,000 and Montana with more than 500.

Purdon leads a subcommittee that reports to Attorney General Eric Holder on American Indian issues. He said federal officials "want to improve public safety" and added that they are working to "remove those most dangerous predators, the most dangerous criminals from Indian Country."

The federal government and tribes have concurrent jurisdiction in crimes where the suspect and victim are both American Indian, but federal prosecutions carry much stiffer penalties. Among recent U.S. government prosecutions:

— A man was found guilty of sexually abusing a teenager he met while working as a counselor at a summer camp on the Rocky Boy's reservation in Montana. He was sentenced to more than three years in prison.

— A woman on the Spirit Lake Reservation in North Dakota was convicted of beating her 4-year-old son with a plastic clothes hanger. She was sentenced to seven years in prison.

— A man was sent to prison for 10 years for kicking the woman who was pregnant with his child on the Navajo Nation in Arizona. The unborn child died after suffering a skull fracture and other injuries.

Still, nearly 2,000 cases were declined for prosecution over the two-year span, a matter for which the DOJ has been criticized in the past.

"There are cases that are legitimately declined, and that is appropriate and expected," said Leonhard, of the Umatilla tribe's Office of Legal Counsel.