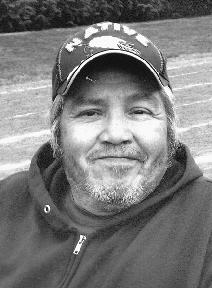 Joseph Aleck Sr. was born October 30, 1953 in Snoqualmie, WA to Margaret and Levi Aleck. He passed away at home surrounded by his loving family on June 19, 2013.
He leaves behind his loving wife of 38 years, Leah; children, Heather, Raymona, Joseph Jr., James, Kenneth; grandchildren, Jerry, Leah, Michael, Madeline, Tyrel, Mikylia, Santyna, Kenneth Jr., Juneen; parents,
Margaret and Levi; siblings, Tony, Bev, Christine, Mary and Levi Jr.; and several nieces and nephews.
He was preceded in death by grandchildren, Markel and Vincent.
Joseph was a loving husband, father, grandfather, son, brother, uncle, and he will be missed by many.
A visitation will be held Monday, June 24, 2013, 1 p.m., at Schaefer-Shipman with an interfaith service following at the Tulalip Tribal Center at 6 p.m. Funeral Services will be held Tuesday June 25, 2013 at 10 a.m., Tulalip Tribal Gym with burial following at Fall City Cemetery.