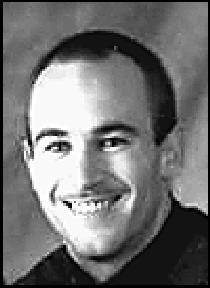 Eric Eugene Lindhorst was born on November 21, 1969 in Santa Barbara, California and went home to be with his Lord on June 22, 2013. Eric was a loving and caring man remembered for his quick wit and sense of humor. He was most always found with a fishing pole in his hand or on the back of a dirt bike.
Eric leaves behind his mother and father, Carrol and Wayne Lindhorst; his daughter, Makena "Alexxus" Compoc; his sons, Andrew, Eric and Christian Lindhorst and Anthony Fryberg. He leaves behind his sister, Niki Lindhorst; and brothers, Tony Perry (Lori) and Shawn (Noelle) and Britt (Jeannie) Lindhorst. He also leaves behind to mourn his passing, Leonie Lindhorst, Karri Curtis and numerous aunts, uncles, cousins, nieces, nephews, and friends.
He was preceded in death by his grandparents, Ross and Margaret Lindhorst and Clarence and Evelyn Moser.
Services were held at Tulalip Church of God (Little Red Church) on Wednesday, June 26, 2013 at 10 a.m.
Services entrusted by Schaefer-Shipman Funeral Home.
In lieu of flowers, donations to the Tulalip Cedar Taskforce in memory of Erik Lindhorst, 6406 Marine Dr., Tulalip, WA 98271.