By Monica Brown, Tulalip News writer
TULALIP, Wa- A manhunt currently in progress on Marine Drive, Between 7th Ave NE and Maplewood Rd. (14th Ave NE).
A stolen vehicle was recovered and the suspects took off on foot into the woods behind Marine Dr and were believed to be headed towards Maplewood Rd. Tulalip Tribal Police and Snohomish County Sheriff's are on the scene.
No description of the suspects were given, and they were not specified as dangerous.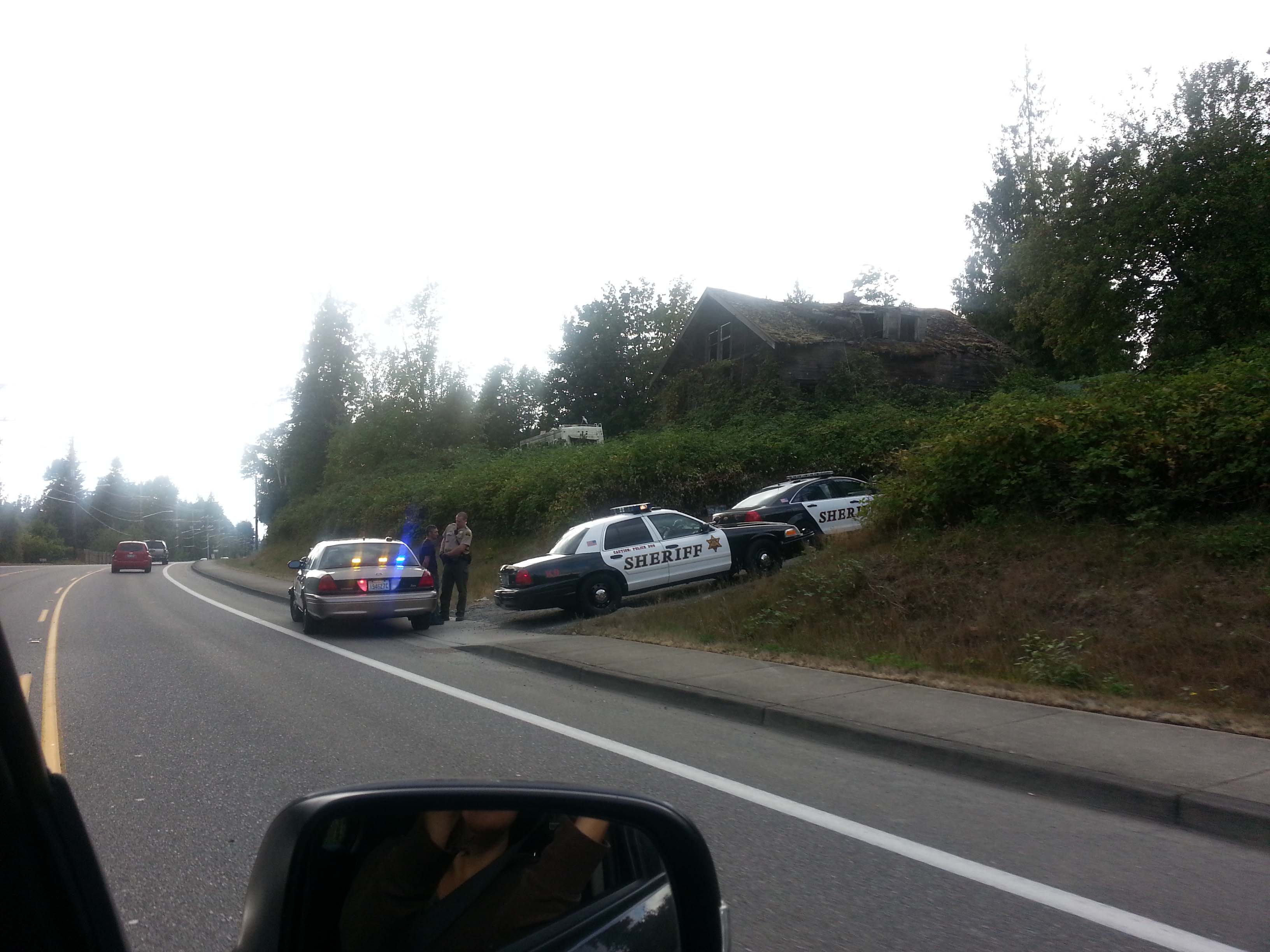 Heading west on Marine Dr between 7th Ave and Maplewood Rd.
Photo by Monica Brown