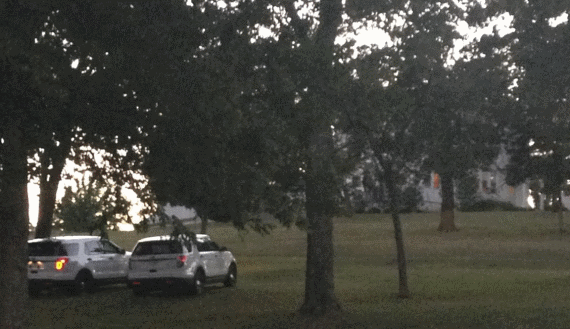 Source: Native News Network
TAHLEQUAH, OKLAHOMA – In the age of social media, it is sometimes difficult to separate fact from fiction. So much misinformation gets sent out in social media.
So, Monday evening when news began to emerge that federal marshals were on their way to pick up Veronica Brown from her biological father's care, we at the Native News Network decided to send a photographer to Tahlequah to capture photos of the events.
There were several rumors out there. One was the tribal lands were "locked-down" by Cherokee Nation marshals and no visitors would be allowed on to tribal land. Yet, there went out a call to get as many American Indians up to the filed outside the Jack Brown House, where Dustin Brown and his family, including Veronica, were staying.
By the time our photographer arrived outside the Jack Brown House, there were some US marshal vehicles were already there. Additionally, there were vehicles that belonged to the Cherokee Nation.
By the time the transfer took place some 15 law enforcement vehicles were there.
Our photographer, Linda Sacks, sent some photos from outside the Jack Brown House from her cell phone.
Soon the photo that became our Photo of the Week was posted on our facebook page. Reaction from our readers was swift. One reader posted on our Facebook this comment:
"18 UNITED STATE CODE § 1151 "INDIAN COUNTRY!" and note: there has been NO Federal Court order."
During the next intervening minutes word came Veronica was taken from her biological father and his family.
The Photo of the Week is a reminder that tribal sovereignty is very vulnerable at best. It would take Indian law scholars to explain how it is federal marshals can come onto tribal land and take an Indian child.