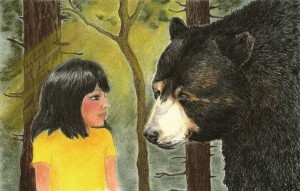 Looking to buy cool kids' books for Christmas gifts? Check out this one by local Lummi talent Keith and Chenoa Egawa.
Hey Friends – Anyone Christmas shopping yet? How about our picture book, Tani's Search for the Heart? A great gift for the kids in your life (and the really big kids) who enjoy a Coast Salish Native American adventure with both traditional and unusual local creatures.
Join Tani in an affirming tale of a child overcoming adult challenges, on her journey to make the world a better place for all. Timeless lessons that'll get you thinking and feeling.
We hope you will take a glance at our website for purchasing info and additional detail about the story, author and artists:
http://tanissearchfortheheart.com/
Also available on Kindle