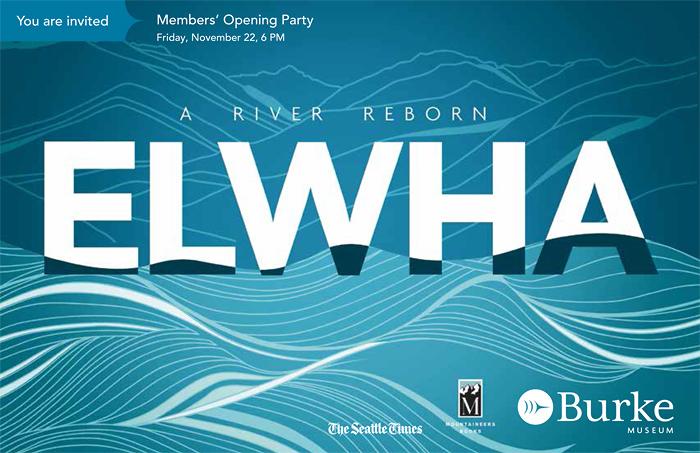 Burke Museum
Sat., Nov. 23, 2013 | 10:30 am – 2:30 pm
Included with museum admission; FREE for Burke members or with UW ID
Celebrate the opening of the Elwha: A River Reborn exhibit and the remarkable ecological and cultural restoration unfolding right now in the Olympic Peninsula's Elwha River Valley. Listen to stories, talks, and attend music and dance performances from members of the Lower Elwha Klallam Tribe. Also attend talks and book signings from Seattle Times reporter Lynda Mapes, whose book inspired the exhibit.
Schedule of Activities:
10:30-11:30 am: Roger Fernandes, storyteller and member of Lower Elwha of the Klallam Tribe, shares a  welcoming song and stories of the Lower Elwha.
11:30 am – 12:30 pm: Lynda Mapes, journalist, author of Elwha: A River Reborn, and close observer of the natural world will tell of writing her articles for the Seattle Times, which then lead  to the book and the exhibit. Lynda will also be available to sign copies of her book.
12:30-1:30 pm: The Lower Elwha Klallam Tribe's river restoration director Robert Elofson offers his perspective on the history of the Elwha Dams and the ongoing restoration.
1:30-2:30 pm: The Elwha Drum Group,  made up of young and adult members of the Lower Elwha Tribe, will share songs and drumming in the Burke Room.