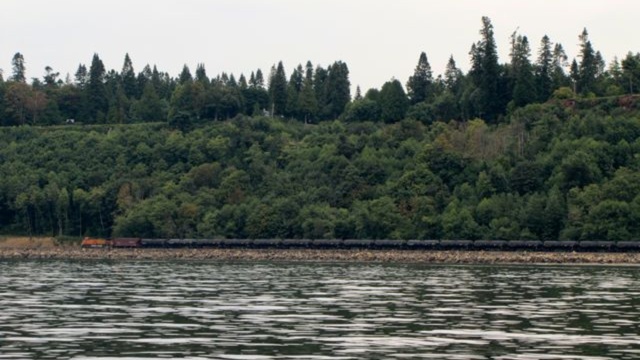 Ashley Ahearn, Earth Fix
SEATTLE — An alert, issued by the U.S. Department of Transportation on Thursday said that the crude oil coming out of the Bakken formation of North Dakota poses a "significant risk" because it is more flammable than traditional heavy crude.
The DOT says that Bakken oil can catch fire in temperatures as low as 73 degrees Fahrenheit. That's one of the reasons it should be classified as a hazardous material when transported by rail, the agency said.
Some Washington refineries are already receiving Bakken Oil by train and a handful of ports in the Northwest are considering building facilities to move the oil from trains onto ships.
BNSF Railway — the company moving the majority of Bakken oil through the Northwest — does not release information about oil train traffic.
Companies that move oil by rail do not pay into the state emergency response fund for oil spills.
Washington Gov. Jay Inslee's proposed budget for 2014 includes $652,000 for oil train emergency response by the State Department of Ecology.