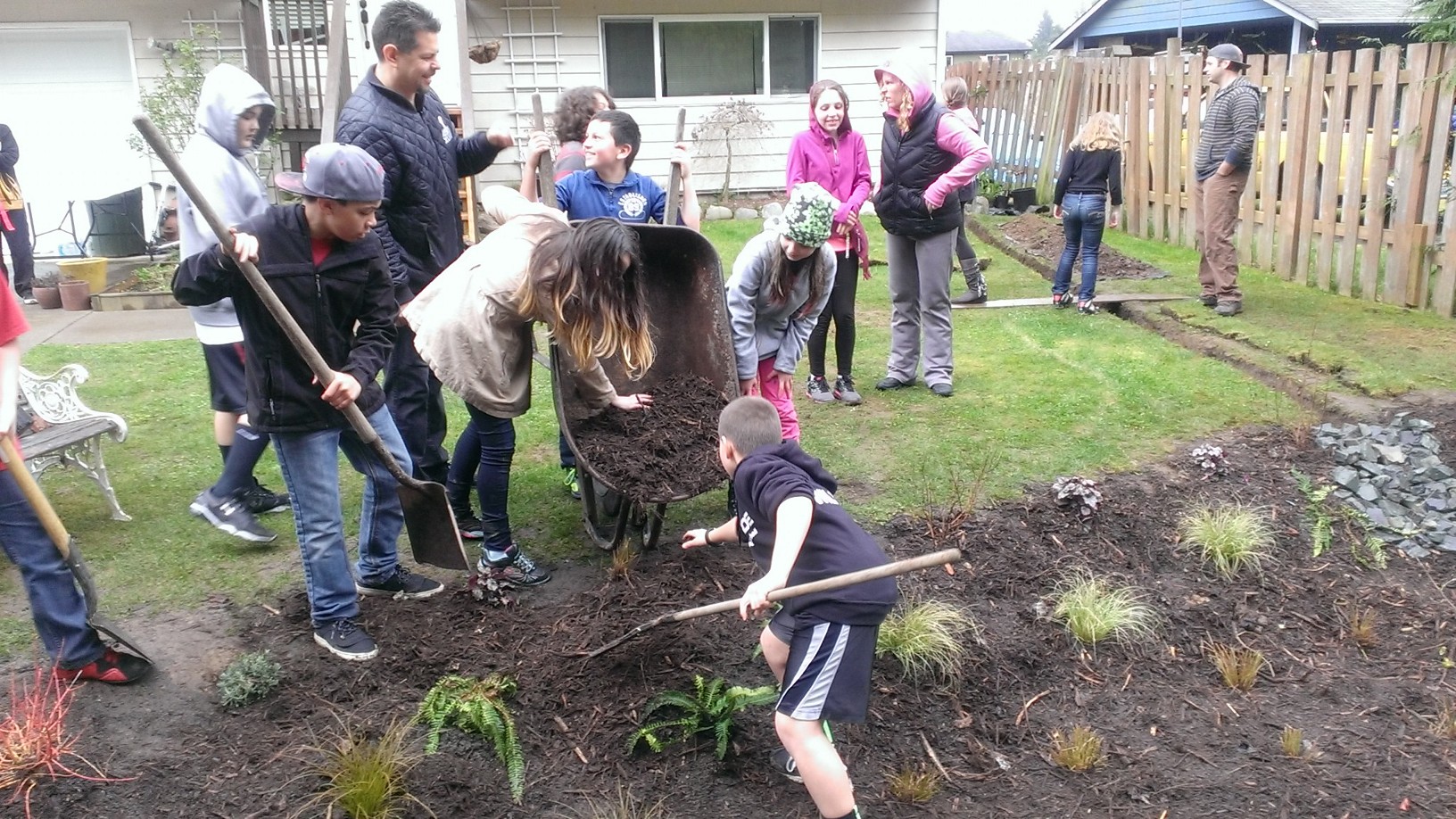 By Monica Brown Tulalip News
Tulalip, WA -Spring is here and it's a prime season to put in a rain garden. Imagine your yard with a rain garden that is full of native plants attracting butterflies, hummingbirds and bees. Now envision that same rain garden being low maintenance and capable of preventing flooding or ponding of water in your yard and having the ability to capture pollutants before they reach the Puget Sound.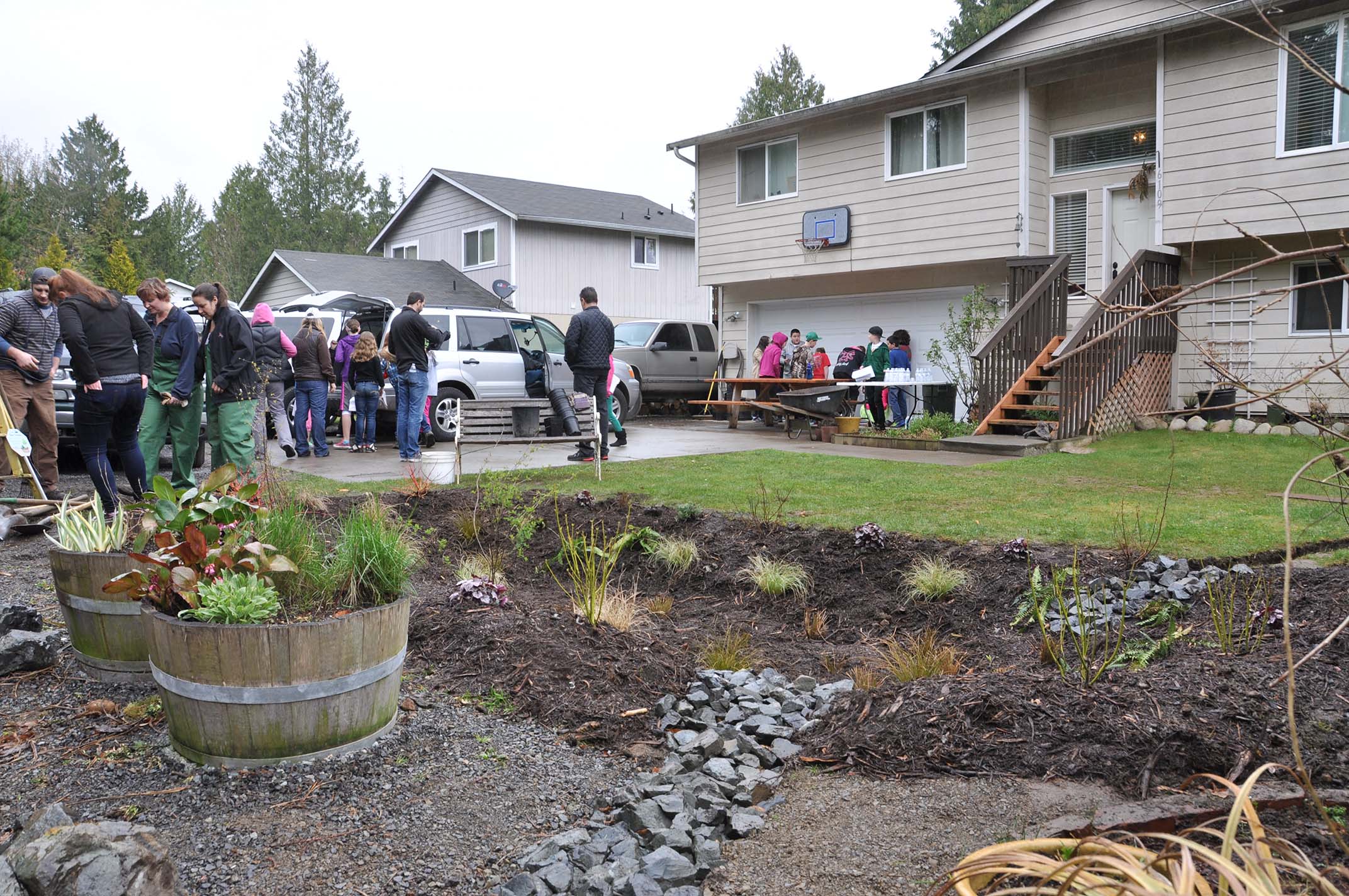 Recently, Tulalip Natural Resources hosted a three-part workshop, teaching about rain water management and finishing with an actual rain garden installation. Natural resources partnered with Tulalip tribal member Glendy and husband Grant Morrison to install a rain garden at their home creating a hands-on learning experience for the community and the Marshall Elementary Marysville Cooperative Education Partnership.
To begin, the Morrison's had the utility lines in their yard located, estimated the rain garden size, and created a budget. Because the Morrison's have a raised garden in their backyard they decided to harvest rain water from the back half of their roof into barrels for summer watering. Rain water from the front half will be routed to flow away from the home's foundation and into the rain garden.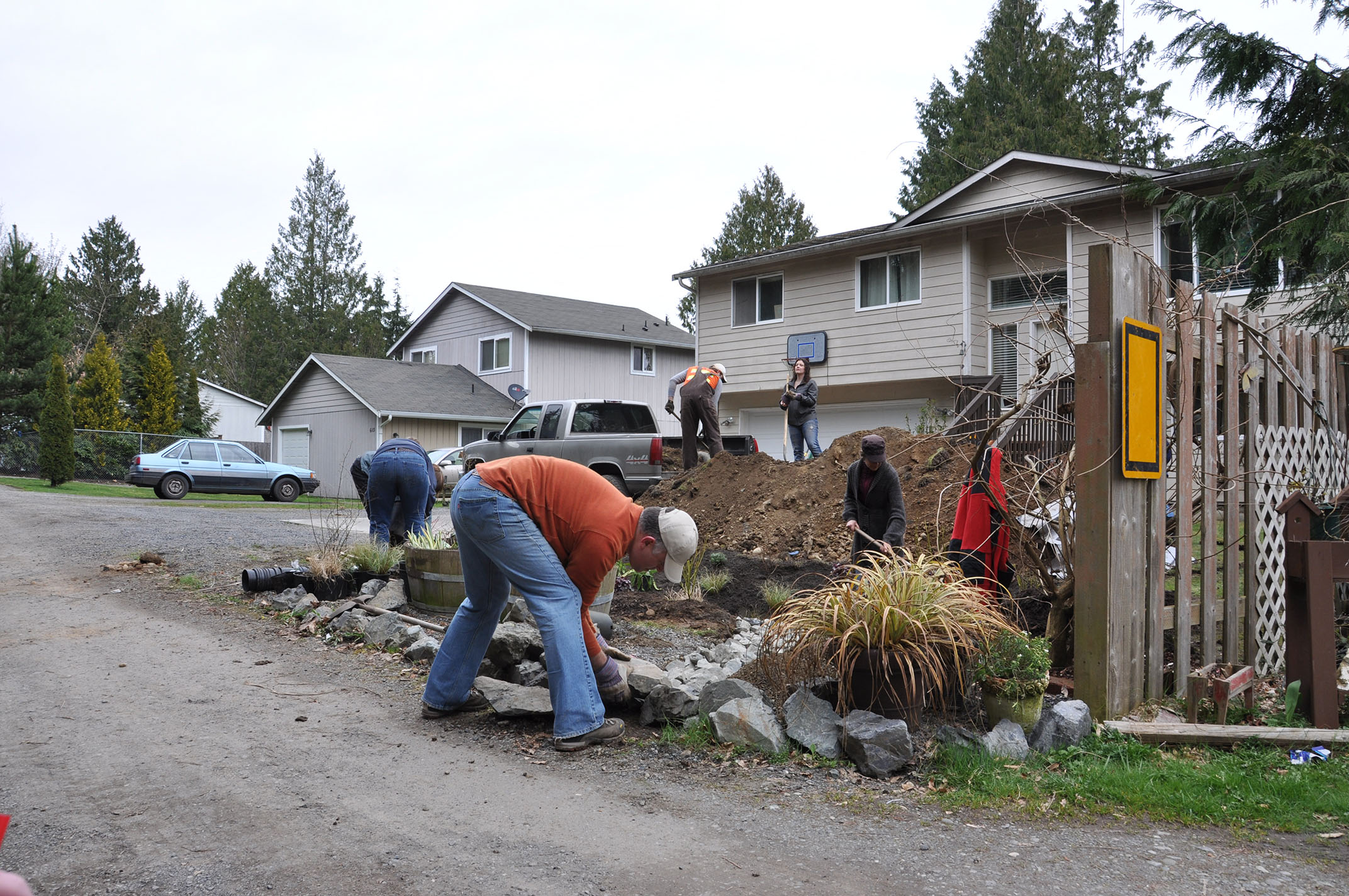 There are multiple ways to manage rain water run-off, but the more aesthetically pleasing and environmentally friendly option for homeowners is the addition of a rain garden. From now until 2016 the Puget Sound Rain Garden initiative wants to help install 12,000 rain gardens in the Puget Sound area. The website www.12000raingardens.org, is full of useful information, and local resources along with a place to register your rain garden as part of the initiative to keep the Puget Sound clean.
Tulalip Natural Resources staff is available to help anyone located on the Tulalip reservation with any questions about rain water management and has a free handbook available for pick up. Contact Valerie Streeter of Natural Resources with any questions or for a free Rain Garden Handbook, at 360-716-4629 or by email vstreeter@tulaliptribes-nsn.gov.
Pros of installing a rain garden
Rain Gardens are easy to maintain for years to come since they only require occasional weeding, watering and new mulch every year. If the garden contains native plants they will be easier to care for, cheaper to buy and some attract butterflies, hummingbirds and bees.
Cons of installing a rain garden
Planning and actual installation can take three or 4 weekends. The homeowner will need to create a budget, locate any utility lines on the property and perform a soil test for drainage before you begin. Afterwards, calculate the size and depth of garden for the surface runoff water.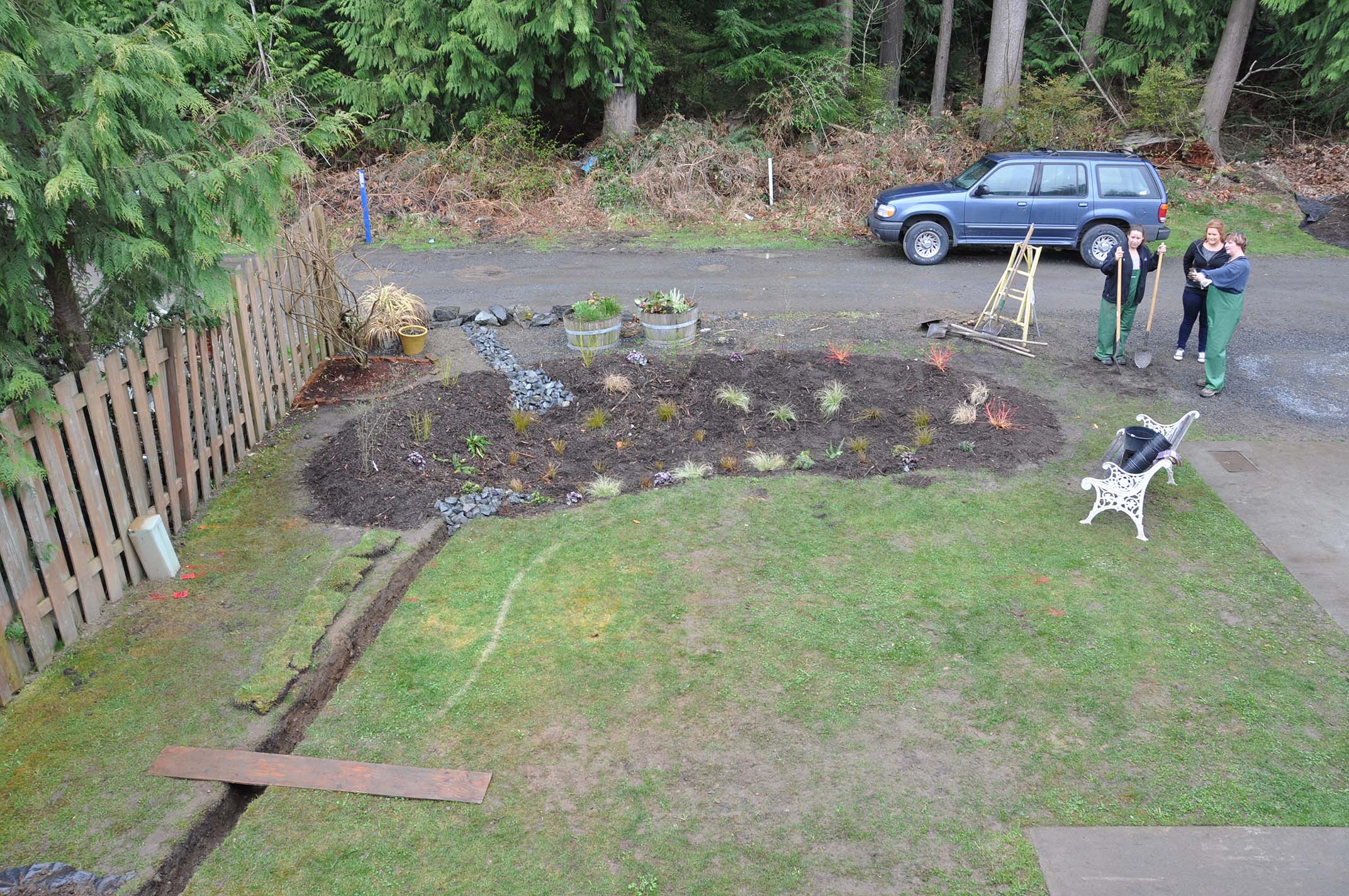 Monica Brown mbrown@tulaliptribes-nsn.gov