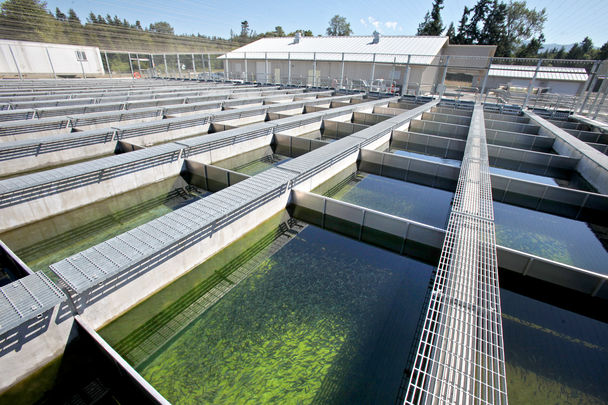 By Andrew Gobin, Tulalip News
"The hatcheries were built for one reason. That is to make up for lost natural and salmon production caused by habitat loss," said Billy Frank Jr., Chairman of the Northwest Indian Fish Commission, in reaction to Washington State's decision to hold 900,000 steelhead slated to be released from state hatcheries this year. The decision follows a lawsuit filed by Washington's Wild Fish Conservancy, an environmental group based in Duvall, which contends that hatchery runs are detrimental to wild steelhead and salmon populations, claiming hatchery reared steelhead suffer genetic inferiority and create habitat competition.
The conservancy filed a complaint, claiming the state is in violation of the Endangered Species Act (ESA). Wild Steelhead were added to the endangered species list in 2007 as threatened, and in the seven years since, according to the conservancy, the state had an obligation to prove that hatchery runs pose no threat to the wild steelhead.
According to a Washington Department of Fish and Wildlife (WDFW) press release on April 1, the state hatchery operations do not currently have approval from the National Marine Fisheries Service (NMFS), which is required following the addition of wild steelhead to the endangered species list. That alone opens up the WDFW to legal action.
Phil Anderson of the WDFW said, "We believe strongly that we are operating safe and responsible hatchery programs that meet exacting science-based standards, but without NMFS certification that our hatchery programs comply with the Endangered Species Act, we remain at risk of litigation. We are working hard to complete that process."
The WDFW has decided that they will not be releasing the 'early winter' hatchery steelhead unless the legal issues are resolved. If they continue unresolved, the WDFW will continue to rear the steelhead and release them into lakes in the spring.
Washington tribes, who were neither consulted before the decision nor lawsuit, are very disappointed about the state's decision, and that the conservancy group did not work to resolve their differences within the 60 day intent period.
"Both Indian and non-Indian fishermen depend on tribal and state hatcheries and the fish they provide. Hatchery steelhead and salmon are also essential to fulfilling promises of tribal treaties with the United States," Frank said. Those treaty rights depend on fish being available for harvest.
The halt of the steelhead release means the probable end of the state's steelhead sport fishery. Similarly, continued hindrances to other hatchery operations would have the same drastic effects, for all fisheries in the state, tribal and non-tribal.
Frank said, "Instead of addressing the real problem of steelhead habitat loss, the lawsuit could once again force Indian and non-Indian fishermen to unfairly pay the price for habitat destruction that hatcheries were supposed to make up for. That's not right."
Andrew Gobin is a reporter with the See-Yaht-Sub, a publication of the Tulalip Tribes Communications Department.
Email: agobin@tulaliptribes-nsn.gov
Phone: (360) 716.4188