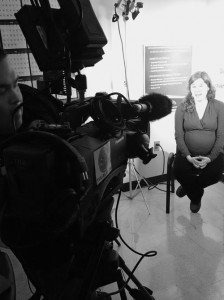 TULALIP, WA – Tulalip TV viewers will soon be able to watch a new informational program called "Tulalip Health Watch," which focuses on health issues Native Americans face today.
In the program's first episode, "Diabetes," the disease is examined through interviews with health professionals at the Tulalip Karen I. Fryberg Health Clinic. Viewers will learn the fundamental characteristics of diabetes, along with resources available for testing, prevention, and treatment.
Diabetes affects 57 million Americans, and only 8.3 percent are diagnosed. But more shocking are the epidemic proportions of diabetes in Indian Country with 16.2 percent Native Americans and Alaska Natives diagnosed.
According to the U.S. Department of Health and Human Services and Indian Health Service, Native Americans are at a 2.2 times higher risk than their non-Indian counterparts. Between 1994 and 2004 there was a 68 percent increase in diabetes diagnosis in American Indian and Alaska Native youth, aged 15-19 years old.
In "Diabetes," viewers will learn how a poor diet, lack of regular exercise, and a genetic pre-disposition are the leading contributing factors for 95 percent of American Indians and Alaska Native with Type 2 diabetes, and 30 percent with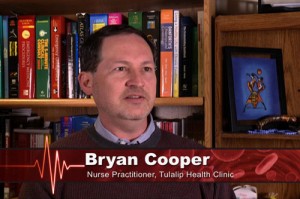 pre-diabetes.
Viewers will also learn how clinic staff incorporates Tulalip culture and traditions into programs available at the clinic for diabetes education, prevention, and management.
"The providers that we have here are great. The Tribe is putting money into this clinic and our goal is to be here with an open mind and heart, and to be a partner here for them regarding their health needs. We have a collaborative team here that you don't see at other clinics," said Bryan Cooper, Tulalip Karen I. Fryberg Health Clinic Nurse Practitioner in "Diabetes."
"Tulalip Health Watch," will air this summer. Future episodes will explore heart disease, obesity, and other health issues Native Americans face.
You can watch "Tulalip Health Watch" on Tulalip TV at www.tulaliptv.com or on channel 99 on Tulalip Cable.
Brandi N. Montreuil: 360-913-5402; bmontreuil@tulaliptribes-nsn.gov