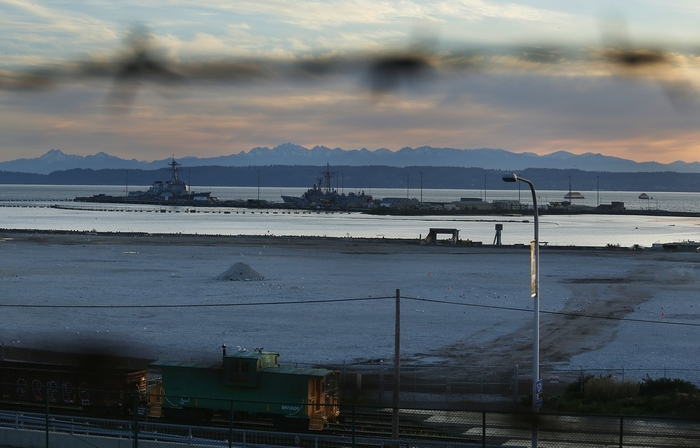 By Dan Catchpole and Noah Haglund, The Herald
EVERETT — A deal to sell Kimberly-Clark's former waterfront mill to a Seattle-based shipbuilder has fallen through, both sides announced Wednesday afternoon.
Saltchuk had planned on buying the vacant mill property for its subsidiary Foss Maritime Co., which operates a shipyard and maintains a fleet of tugs, barges and other specialty vessels in Seattle. The 66-acre mill property has sat vacant since Kimberly-Clark closed the mill about two years ago.
The amount of the transaction was never disclosed.
"Despite the fact both sides worked diligently, they were unable to agree on the allocation of risks and responsibilities related to certain soil stability, seismic and environmental conditions as they relate to Saltchuk's proposed use of the property as a ship yard and terminal," a statement read.
When announced in October, to much fanfare, the deal appeared to be a sure thing.
After performing due diligence on the property, Saltchuk in March raised concerns about the land, including soil stability, and it took more time to study the site.
Everett Mayor Ray Stephanson and other civic leaders had enthusiastically embraced Foss' arrival and its promise of 250 skilled blue-collar jobs.
When the potential sale was first announced last fall, leaders from Everett, Snohomish County, Naval Station Everett, the Tulalip Tribes and the business community were on hand.
"I am disappointed that Kimberly-Clark and Saltchuk have not yet been able to reach an agreement, but I hold both companies in the highest regard and am hopeful they can resume their discussions," Stephanson said Wednesday in a written response. "Preserving our working waterfront is important, and I believe a maritime use is a great fit for this unique site."