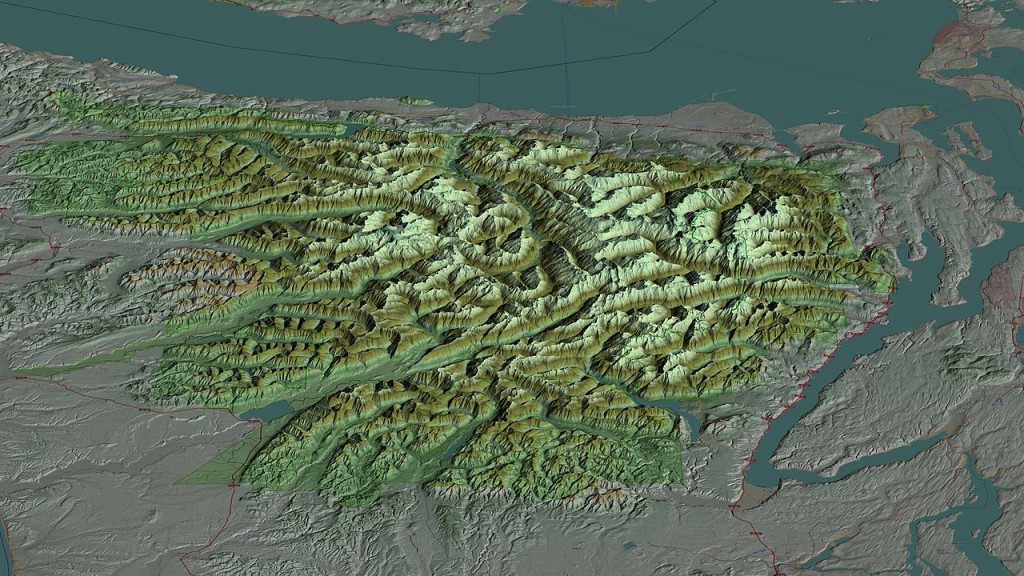 By: Courtney Flatt, Northwest Public Radio
President Obama Wednesday announced several initiatives to help prepare for a warming climate. He said wildfires, heat waves and rising sea levels brought on by climate change threaten public safety.
One of the main problems that the initiatives will address in the Northwest is the risk people face from floods and landslides.
Climate scientists say warmer winter storms will lead to more frequent and prolonged periods of rainfall. And that could trigger more landslides like the Oso disaster that killed 47 people last march in Washington's north Cascades. But detailed 3-D maps can help predict where disasters like the Oso landslide could happen.
Check out our earlier coverage of landslide risks to homeowners and how changing rainfall could lead to more landslides.
Obama's climate initiative will give $13 million dollars to the U.S. Geological Survey to help map more areas, which is not much money for this expensive technology. But Tom Carlson, a geographer with the USGS, says every little bit helps.
He says only about one-fourth of Washington has been mapped by this technology.
"It's very patchy. There are lots of doughnut holes out there, lots of blank spots," Carlson says.
About one-third of Oregon and very few parts of Idaho have been mapped.
Also in the president's initiative:
Tribes will get $10 million to help mitigate and plan for climate change. Tribes will be awarded grants to start planning how to adapt and monitor changes and vulnerabilities. They'll also get money to help gather and share more data about the effects of climate change.
"Impacts of climate change are increasingly evident for American Indian and Alaska Native communities and, in some cases, threaten the ability of tribal nations to carry on their cultural traditions and beliefs," said Bureau of Indian Affair's assistant secretary Kevin Washburn in a statement.
Read about some of the challenges tribes face dealing with climate change:
Obama's initiative will also help communities build more green stormwater infrastructure, like rain gardens and urban forests, something Northwesterners know about.
EarthFix backgrounders on green infrastructure in the Northwest:
The initiative will also provide funding for coastal communities to deal with rising sea levels. One way to do that, Obama says, is to build stronger sea walls. Seattle officials say parts of the city will be underwater by 2050.
Along with the president's initiatives, the Centers for Disease Control released a guide for local health departments that outlines the threats climate change poses to human health.
For more on how climate change will affect people's health, check out EarthFix's Symptoms of Climate Change series. We explored urban heat islands, increases in wildfire smoke, toxic algal blooms, and farmworkers in a warming climate.