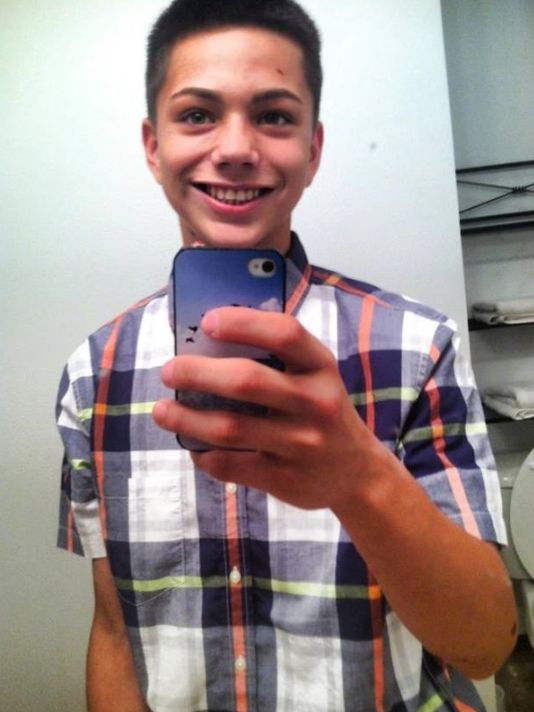 By: Liza Javier, KING 5 News
Andrew Fryberg, a 15-year-old Marysville student who was critically injured after another student opened fire inside a high school cafeteria two weeks ago, died Friday from his injuries, Harborview Medical Center officials said.
"Unfortunately, Andrew Fryberg, 15, passed away this evening, November 7, at Harborview Medical Center," Harborview officials said in a released statement.
Harborview shared the following statement by the Fryberg family:
"We express our thanks for the amazing support from the community, as well as from everyone around the world that have been praying for us all through this tragic event.
We also want to say a special thank you to all the amazing staff that have cared for our son and brother here in the pediatric intensive care unit at Harborview.
Our family is overwhelmed with the love and care that has been provided to our loved one during this time and you all will forever hold a special place in our hearts.
But we also ask that you respect our privacy at this time of our deep loss."
Fryberg's passing brings the death toll in the Marysville-Pilchuck High School shooting to five. Gia Soriano, 14, and Shaylee Chuckulnaskit, 14, died after suffering critical head injuries in the shooting. Zoe Galasso, 14, died at the school after she was shot in the head.
The shooter, Jaylen Fryberg, died at the scene of a self-inflicted wound.
Nate Hatch, 14, who was shot in the jaw, was released from Harborview Medical Center Thursday after undergoing a series of surgeries for his injuries. After Harborview announced Andrew Fryberg's death, Hatch tweeted "I love you brother" along with a screen shot of a lengthy message:
"R.I.P. Andrew Martin lee fryberg I hope you like it up there and we well some day reunite. You were my other half you were my brother we were suppose to conquer this life together I can't even begin to imagine life with out you I love you so much and I well live every day thinking about you. You'll be watching over me and you'll always be in my heart nothing seems to make sense at this time the worst things always happen to the best people but now you're somewhere where no one can hurt you. You have impacted so many peoples lives and you well be forever missed I well never forget you I love you rest in paradise"