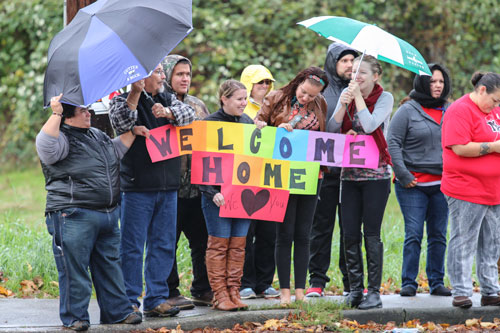 Tulalip community holds surprise homecoming for victim of MP shooting
By Brandi N. Montreuil, Tulalip News

TULALIP – Amid chants of welcome home, 14-year-old Nate Hatch received a surprise homecoming from more than 200 friends and family in the Tulalip community when he arrived home to the Tulalip Indian Reservation on November 6. That morning Hatch was released from Harborview Medical Center, where he had been hospitalized after receiving a gunshot wound to the jaw during the October 24, Marysville-Pilchuck High School shooting.
One of five students hit when fellow classmate and friend Jaylen Fryberg opened fire during lunch inside the MP cafeteria. Hatch is the only survivor of four who were hospitalized. Gia Soriano, Shaylee Chuckulnaskit, and Andrew Fryberg died from their injuries after being hospitalized. Zoe Galasso died at the scene along with Jaylen, who died from a self-inflicted wound.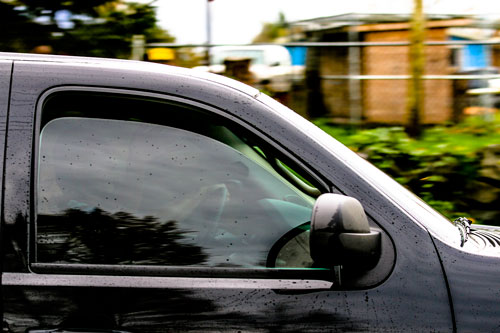 Hatch was barely visible inside a black Tulalip Police vehicle shortly before 1:00 p.m. when he drove pass greeters who lined the corner of 27th Ave NE and Marine Drive. Supporters braved gusts of wind and rain for more than an hour to make sure they were there to welcome him home. Students and staff from the Marysville Tulalip Campus, which is the site of Heritage High School and Quil Ceda Elementary School, were also on-site to welcome him.
Managing a slight smile and wave as he past greeters, Hatch took to social media later that evening to tweet, "It's good to be home."
In a statement issued by the family following his release, a request for privacy and condolences were issued.
"We appreciate all the amazing support we have received from the community. We are grateful for the top-notch care Nate received from the team at Harborview Medical Center. Our hearts and prayers go out to all the families who have been affected by this horrific tragedy. Please allow us the privacy we need to continue on the road of recovery. Thank you."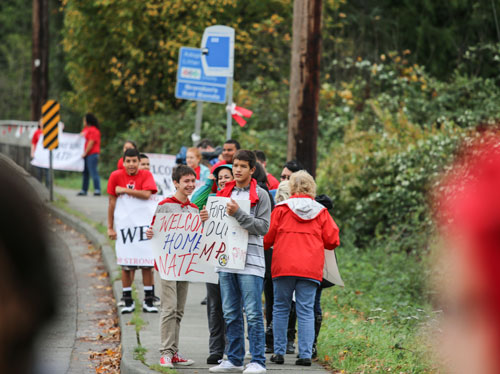 Tulalip tribal member Zee Jimicum, Native American liaison with the Marysville School District, was among the 200 supporters who welcomed Nate home. Jimicum's son, a freshman at MP, described how as a mother she understood the pain Nate's family is going through.
"The grief is overwhelming and as a mother my heart has ached from the moment I heard the news.  I gladly participated in Nate's homecoming as another way to help support our community. As the anticipation built with every update we got about Nate's arrival, I found my emotions welling up inside me. I was excited for Nate, excited that he was stable enough to leave the hospital. As great as that is, I know being home is just a baby step towards the spiritual, physical, emotional and physiological healing he will need. Participating in Nate's homecoming was more than being just another person lining Marive Drive, I felt blessed to be a part of it all because it was part of the healing process for me," said Jimicum.
Nate continues to recover from his wounds and since his return home uses social media to express his grief over the incident and thanks for community support.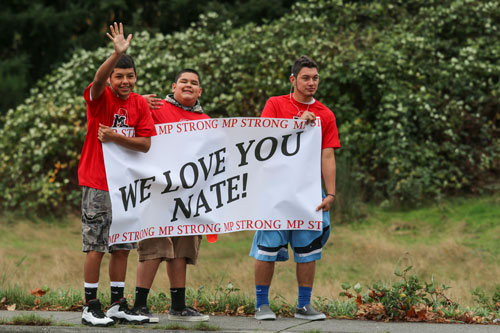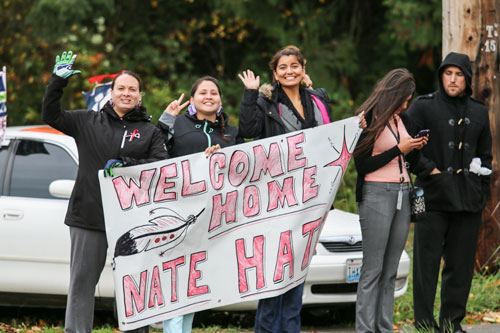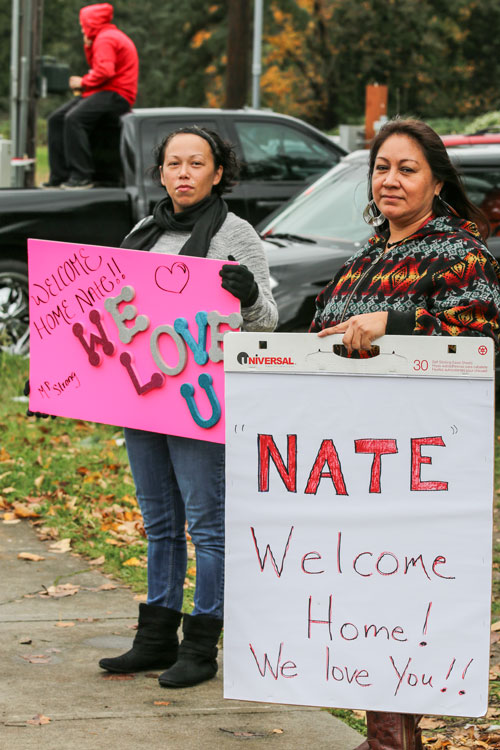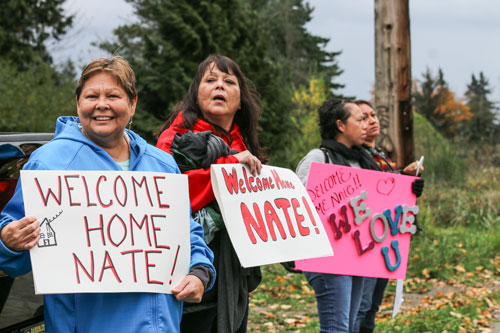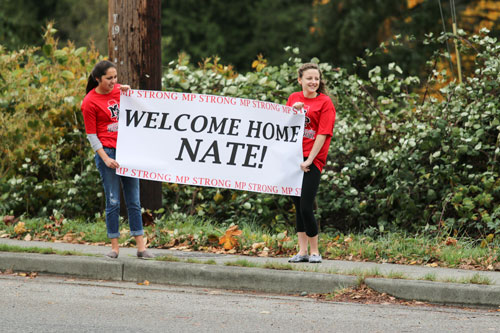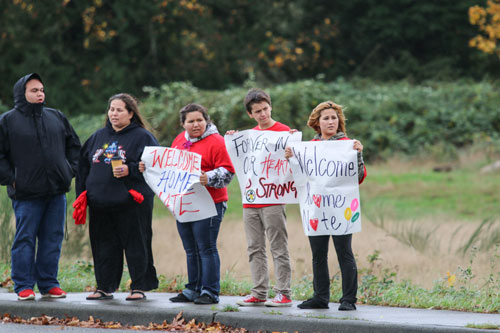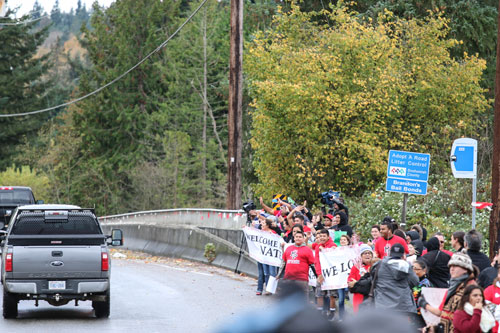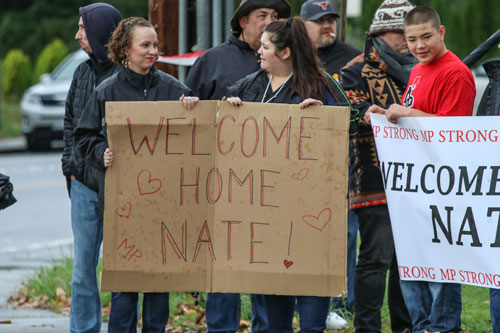 Brandi N. Montreuil: 360-913-5402; bmontreuil@tulalipnews.com