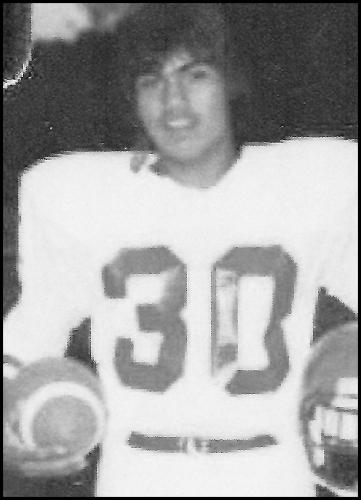 Donald Charles Hatch III was born on October 11, 1960 to Donald Hatch II and Barbara Anderson Hatch. Donald was surrounded by his family when he went to be with the Lord and his mother on March 6, 2015.
He was a graduate of MPHS in 1978. Donald's passion all of his life was revolved around sports. Playing football, basketball, baseball and golf all of his life. Any tournament Donald attended he would always be recognized for ALL-STAR or MVP. He was known as a walking sports Almanac. A special shout out to the "Original" Renegade Team. Donald is a third generation coach for Tulalip. Donald's career started out at Boeing. Then he became a bingo caller at the Tulalip Tribes entertainment center. Then he moved on to the Tulalip Casino as a blackjack dealer, eventually becoming pit boss. But of course his passion for sports moved him on with his career to Athletic Director at the Tulalip Boys & Girls club. In his life he was known as a mathematic wizard.
He leaves behind his father, Donald (Penoke) Hatch Jr. and Cy (Karen) Fryberg (second parents); daughters, Jacqueline and Haley Hatch, Michelle Hutchins; his only son, Deion (Rocio) Hatch. Besides his children the joys of his life were his grandchildren Nate, Alesha, Amare, Peyton, Francis, Deion Jr, and Honey girl. He also leaves his siblings, Denise Hatch-Anderson, Andrea (Steve) Hamilton, Paula Hatch, Carrie fryberg, Jennie Fryberg and Kristi Jo Parks. Brothers Lawrence Hatch, George and Bubba Fryberg; numerous aunts uncles nieces and nephews.
Preceded him in death, his mother, Barbra (Anderson) Hatch; and his soulmate, Shirley Lyn Jones; as well as many more of his ancestors from Muckleshoot and Tulalip.
Interfaith Service will be held Wednesday, March 11, 2015 at 6:00 p.m. at Tulalip Tribal Gym. Funeral services will be held Thursday at 10:00 a.m. at the Tulalip Tribal Gym with burial to follow at Mission Beach Cemetery. Arrangements entrusted to Schaefer-Shipman Funeral Home, Marysville.