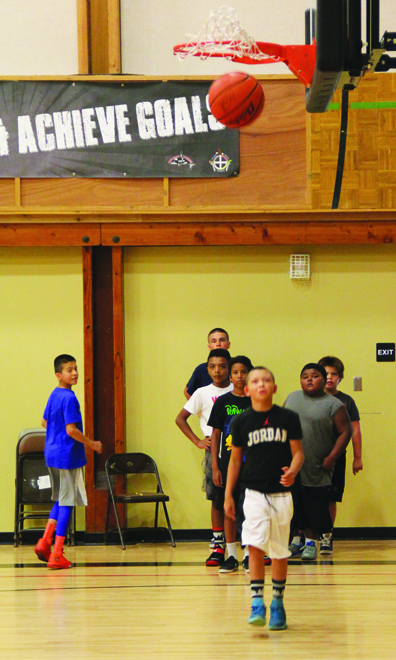 by Micheal Rios, Tulalip News 
During the week of July 27-31, the sports-centric youth of Tulalip took part in a week long basketball camp to learn, practice, and perfect their basketball skills at the Don Hatch Youth Center. With the on-court assistance of Deyamonta Diaz and Shawn Sanchey, who are both Youth Services Activity Specialists, basketball camp participants were split into two groups; one earlier session for elementary and middle school aged boys and one later session for high school aged boys.
Fred Brown, Jr. who played college basketball at the University of Iowa and presently works for Seattle Basketball Services, Washington State's premier NCAA compliant scouting service led the early session of youngsters. According to his work profile, Brown specializes in events coordinating, recruiting, scouting, tutoring and player development work for youth, high school, college and professional athletes. He is dedicated to helping student athletes learn the importance of having an exceptional work ethic, good grades and a positive attitude to be successful in today's society.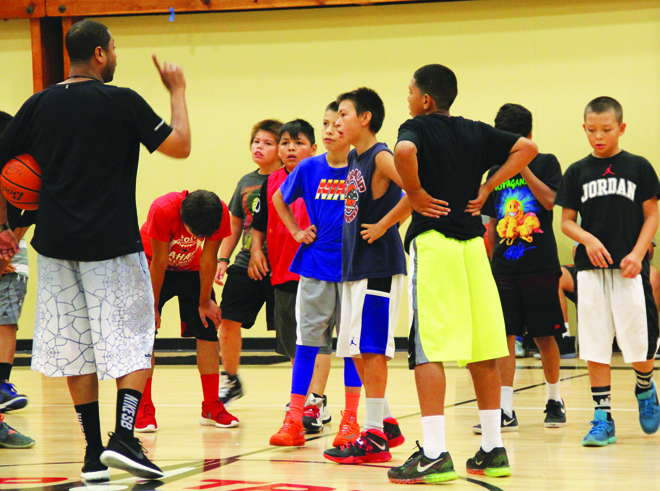 Brown believes, "Opportunities do not go away, they go to someone else." Following with this mantra, Brown emphasized hard work and the highest quality of competition during each day of camp. Tulalip youth responded in kind by giving their fullest effort during each and every basketball drill. The few instances when the kids would not respect the rules of his sessions, Brown was sure to get their attention by blowing his whistle and having them run lines. This means of discipline not only got the kids attention, but also helped to condition them and build up their stamina.
The later session, made up of high school participants, was led by Sanjey Noriega and Tisen Fryberg. Noriega was a college basketball player at University of Alaska-Fairbanks and went on to play professional basketball in Europe and Latin America. Fryberg, a Tulalip tribal member, currently plays college basketball.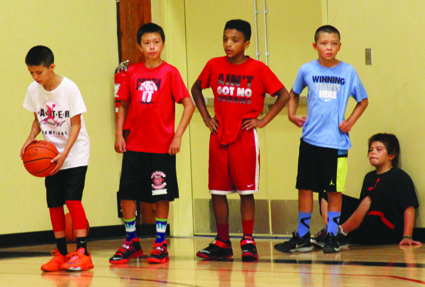 During both sessions, the young ballers with hoop dreams were able to win prizes, such as shooting sleeves or Strideline basketball socks, in various skill building drills. There was a fair share of solo drills, but for the most part the sessions were composed of team exercises that showcased the fact that basketball is indeed a team sport.
Everyone who participated in the basketball camp came away a better basketball player and a better teammate to their brothers of the hardwood. They grew and learned about more than just basketball, as each session instructor would share their personal stories overcoming obstacles to make it to the next level. While they practiced ball handling, dribbling, and shooting, they also learned about self-esteem, teamwork, and the value of hard work.
Contact Micheal Rios: mrios@tulaliptribes-nsn.gov