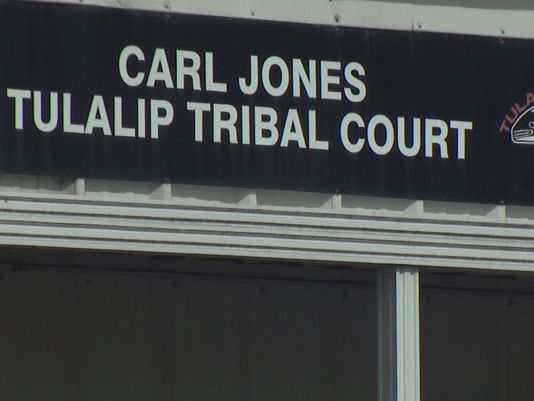 Source: Chris Ingalls, KING 5
The Tulalip Tribal Courts started a new procedure this week. It's hoped that it will help reduce crime, like the Marysville Pilchuck High School shootings.
Tulalip – and all tribal courts of law across the country – now have access to the federal crime database called the National Crime Information Center (NCIC).
Before the Marysville shootings on Oct. 24, the U.S. Department of Justice did not allow tribal courts like the Tulalips to access the NCIC. Non-tribal police and courts use the database to check on the criminal histories and court orders of suspects.
A problem came to light when investigators determined that Jaylen Fryberg used his father's handgun to murder four classmates in Marysville.
A Tulalip Tribal Court protection order barred Raymond Fryberg from owning firearms. But he was able to purchase a handgun from a licensed firearms dealer in 2003 because the court order was not entered in NCIC. The dealer sold Fryberg the gun because the federal background check came up clean.
"If the Tulalip Tribe had the ability to put that information into the system, it would have had the potential to eliminate the father from being able to purchase the weapon," said Judge Richard Black.
Judge Blake is president of the National American Indian Court Judges Association.
Last month, tribal court organizations convinced the U.S. Department of Justice to allow tribal police and courts to have full access to NCIC so its officers and judges can review criminal histories and enter court judgments into the database.
While Tulalip leaders would not speak on camera citing the sensitivity of the Fryberg case, they confirm that this week tribal police and court officers completed training and they are accessing NCIC directly for the first time.
Judge Blake, who sits on a tribal bench in California, says the new rules mean better community safety both on and off tribal land.
"Without the ability for the tribes to input directly, it delays justice for the victims," said Judge Blake.