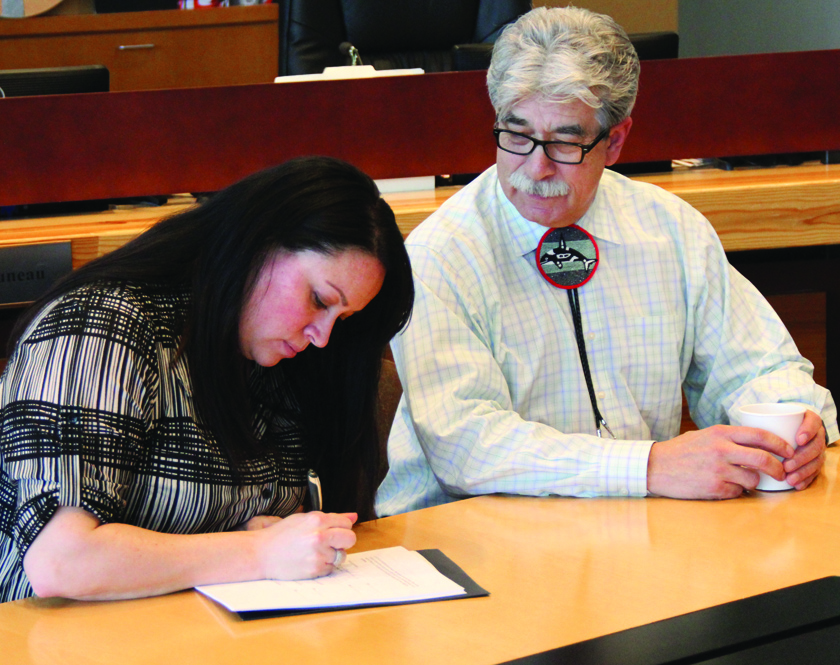 by Micheal Rios, Tulalip News 
Few events are more traumatic for children than being removed from their families and entered into the foster care system. The trauma is even worse for Native children because usually when a government agency removes a child, they take them from not only their family but their culture and reservation as well. Such displacement can often lead children down a path to a deeply troubled life.
Here in Tulalip, like countless reservations across the United States, we've been forced to bear witness to tribal parents losing their tribal children to the State, of families being torn apart because of a government agency who knows very little about the Native way of life.
There are a lot of Native citizens who don't understand how this continues to happen, since Congress passed the Indian Child Welfare Act in 1978 in an effort to stop Native families from having their children removed by the State and local officials for invalid and misconstrued reasons. Yet 38 years later, Native children are still much more likely to be removed from their families and placed in foster care than non-Native children.
The Tulalip Tribes leadership, along with the Office of the Reservation Attorney, and beda?chelh, have long fought for a solution that accurately reflects Tulalip values while being anchored by our inherent sovereignty. Back in 2011, the Tribe entered their first formal child welfare agreement with the State, but that was a general boiler plate model that laid the groundwork for a specifically Tulalip tailored agreement to follow. After years of steadfast dedication and due diligence, the solution may have finally arrived in the form of an updated government-to-government child welfare agreement between the Tulalip Tribes and the State of Washington. The agreement is reflective of Tulalip's cultural values, aims to keep families together, and, as much as possible, minimize disruption to tribal children. The official agreement was signed into effect on January 13, 2016 by Chairman Mel Sheldon, General Manager Misty Napeahi, and officials from the Washington State Department of Social and Health Services and the Children's Administration.
The signed agreement formalizes the government-to-government relationship between the Tribe and the State with child welfare cases. It's based on the fundamental principles of the government-to-government relationship acknowledged in the 1989 Centennial Accord and recognizes the sovereignty of the Tribes and the State of Washington and each respective sovereign's interests. What does this mean? It means the State of Washington now officially recognizes Tulalip has jurisdiction over Tulalip children wherever found and that Tulalip desires to assert its jurisdiction and authority to protect Tulalip children and keep families together whenever possible.
"I would like to thank everybody for coming out today and pay a special tribute to Michelle Demmert, our reservation attorney, for all the hard work she has done and for understanding my vision to protect our children and families," said Misty Napeahi, General Manager of the Tulalip Tribes, during the document signing. "With this agreement we are doing what's in the best interest of Tulalip children. That's who we are here for. This is a road map that will help guide us and allows us to work in the best interest of our children."
The overarching purpose of this agreement is the safety and well-being of Tulalip Tribal children. To this end, the specific purpose of this agreement between the tribe and the state is to clarify the handling of Child Protective Services and Child Welfare Services cases involving Tulalip children and their families.
Pursuant to the Indian Child Welfare Act and our sovereignty, the Tulalip Tribes have jurisdiction to handle all child abuse and neglect cases for our children. Some may be wondering, haven't we always had that jurisdiction? The simple answer is no. In certain situations state agencies were able to, and would, circumvent the tribe altogether in cases involving allegations of child neglect or abuse. Now, with this agreement in place, the tribe can no longer be circumvented. Going forward, any time a state agency comes to investigate an allegation of child neglect or abuse, a beda?chelh case manager will be on the scene.
For instance, if there's a child abuse referral made by a teacher who sees something that isn't good for a child. Say at school a child is coming in late all the time and one day comes in and has bruising on his face or arms. That teacher or school would call the CPS hotline and provide those details. That would trigger a series of events. If the child was Tulalip, then the State would notify beda?chelh and they would tag the case an emergency or not (24 hour vs. 72 hour contact by beda?chelh and State representatives). If it's an emergency, then this new agreement lays out the State is required to contact beda?chelh and a beda?chelh case manager would need to be involved in the process from the get go.
This agreement ensures Tulalip staff and representatives are always actively involved in any and all cases involving our children, and that we are taking the lead when the opportunity is there. The bottom line is we want our primary goal to be child safety, and to make sure any services or treatment families are receiving is defined by the tribe. That's why this agreement also lends itself to the creation of a Tulalip Family Intervention Team (FIT), which will contact families of low-risk assessment and provide skill based services to parent their children, so that no court intervention is necessary.
FIT aims to keep families together and act as a proactive solution offering culture based services to families, while getting parents actively involved. It's a way to handle things more traditionally between the Tribe and the families.
It may be an agreement of this nature is long overdue, but it took many days and long hours from individuals across several different tribal and state agencies to carefully craft and fine tune in order to get it right, not just for Tulalip children and families, but for all Native children and families. With Tulalip leading the way, there are sure to be multiple tribes who model their own government-to-government child welfare agreements after this one.
"I would like to thank the Tulalip leadership that allows us to do our job and work in the best interest of this community and the children," said reservation attorney Michelle Demmert. "So many voices do not have someone who is championing their cause. Being an attorney for 24 years people think I should be doing something else rather than focusing on issues involving children or domestic violence, but these are the issues where people do not have a voice in the community. They need someone who can speak for them and understand their situation. Being a Tlingit woman, I have that perspective and can bring out their voice. This agreement does that and so much more. It benefits not only the Tulalip families and community, but other tribes who will follow suit."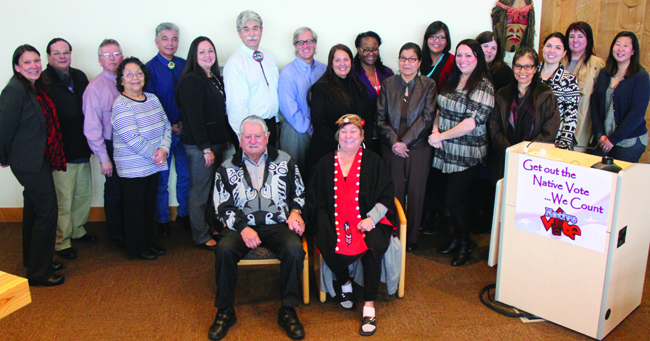 Contact Micheal Rios, mrios@tulaliptribes-nsn.gov