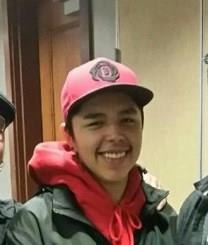 Toribio "Toby" Marius Martin
May 26, 1998 – August 19, 2016
Toribio "Toby" Marius Martin, 18, passed away August 19, 2016.
Toby was born May 26, 1998 in Seattle, Washington to Fermin "Cubby" Martin and Misty Hammontree. Toby was an enrolled member of Tlingit Native American Tribe. He enjoyed playing baseball and basketball.
He is survived by father, Fermin "Cubby" (Lena); his mother, Misty Hammontree; sisters, Monique (Charlie) and Midget (Ralph); brothers, Damien (Melinda), Jared (Jada), and Bart; grandpa Dennis and grandma Dar; numerous nieces, nephews, cousins, aunties, uncles, and other relatives.
Visitation will be held Thursday, August 25, 2016 at 1:00 pm at Schaefer-Shipman with an interfaith service to follow at 6:00 pm at the Tulalip Gym. Funeral Services will be held Friday at 10:00 am at Tulalip Gym with burial to follow at Mission Beach Cemetery.
Arrangements under the direction of Schaefer-Shipman Funeral Home, Marysville, WA.