By Kalvin Valdillez, Tulalip News
The weather on the afternoon of Friday April 28 was perfect for travel conditions as the sun was shining and there was a slight breeze. Which was great news for the students of the Betty J. Taylor Early Learning Academy who, based on their capes and costumes, would presumably be flying, swinging from self-produced spider webs or driving customized all-black armored vehicles to the Greg Williams Court to bust a move for the first Annual Spring Dance hosted by the Parent Committee of the Academy.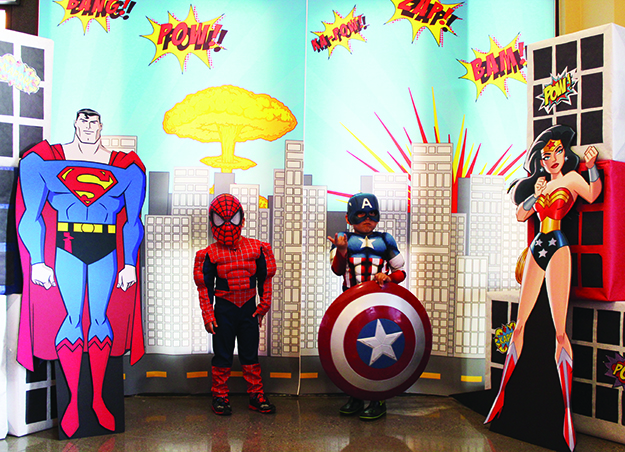 Each year the spring dance will offer a new theme, where the children get to dress up in costumes while getting their groove on. The first year did not disappoint as the kids were incognito in costumes such as Captain America, Wonder Woman, Batman, Batgirl and Spiderman for the superhero theme, which was fitting as the dance fell on National Superhero Day.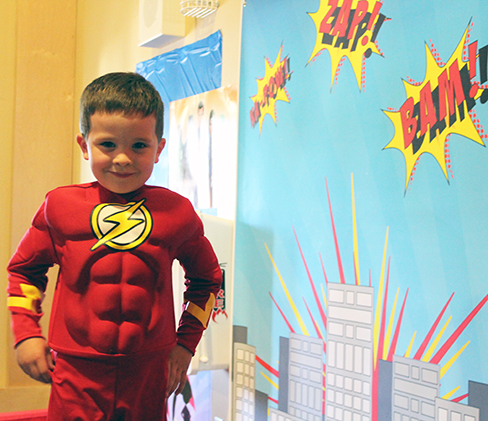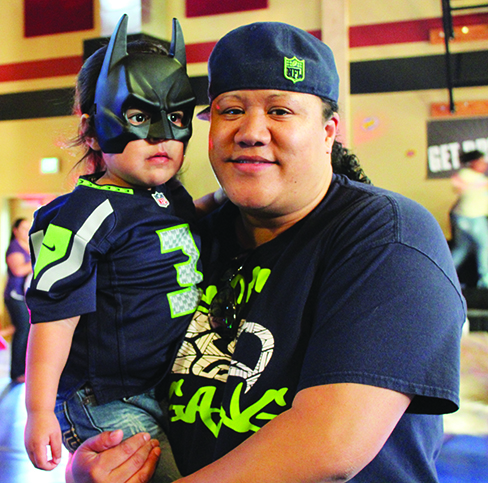 Upon entry to the gym, the kids were instantly transported into another world – of comic books! Decorations made by teachers and parents were remarkable as the inside of the gym mirrored the city of Metropolis, home to Superman. A live DJ engaged the kids during group dances and activities. Many parents got into the spirit as well, dressing as their favorite superheroes and joining their children in several dances including the Cha-Cha Slide and a conga line that turned into the limbo dance.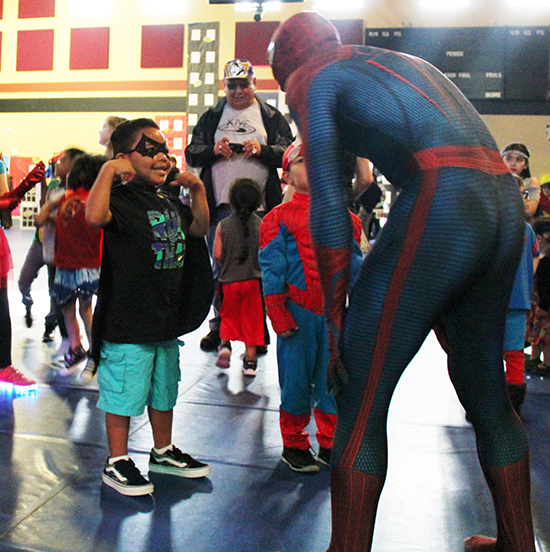 Gasps, screams and shrills of excitement were heard from students upon the arrival of special guests Batman and Spiderman, who danced with the students for the entire evening. Families showed up by the masses, with over three hundred people, according to the Early Learning Academy's Family/Community Coordinator, Katrina Lane.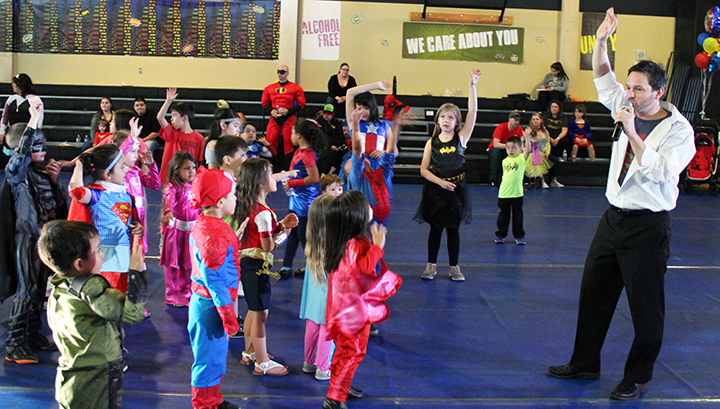 The first ever Annual Spring Dance was a success as evidenced by the large turnout and the many smiles from the students as they zoomed across the gym showing off their incredible speed and their special crime fighting moves.
Money is raised for the dance by the parents of the Academy and through various fundraisers, such as auctions and book fairs.