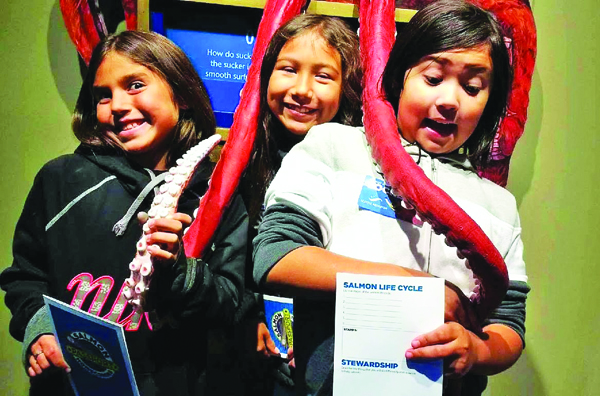 By Micheal Rios, Tulalip News. Photos courtesy of Malory Simpson
Four 5th grade classes at Quil Ceda Tulalip Elementary (QCT) were provided with the exciting opportunity to experience all that the Seattle Aquarium has to offer on Friday, September 19.
Interesting fact, the Seattle Aquarium is the ninth largest aquarium in the United States by attendance and among the top five paid visitor attractions in the Puget Sound region. Bolstering those stats are an additional 96 QCT students, accompanied by teachers and chaperones, who made the field trip to the region's premier resource for hands-on marine experiences.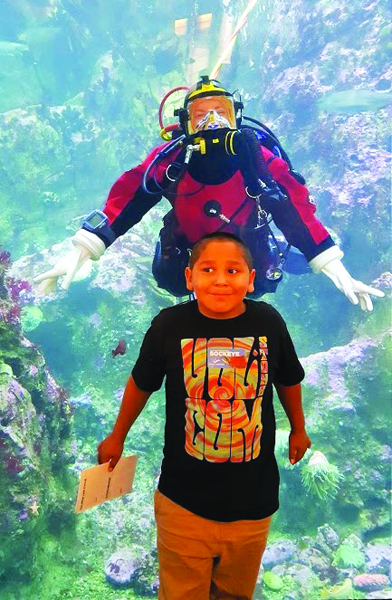 "My favorite thing about the student's field trip was seeing how eager they all were to learn," said Breezy Distefano, Native Liaison.
"There were so many stations and exhibits throughout the Aquarium setup for the students to interact with," added Malory Simpson, School Advocate. "They learned a variety of things from details of marine ecosystems to the life cycle of a salmon."
Being salmon are often viewed as the staple food source of Coast Salish people and the Tulalip Tribes moniker is 'People of the Salmon', it is only fitting that the cohort of 5th graders got to learn much about salmon on their trip.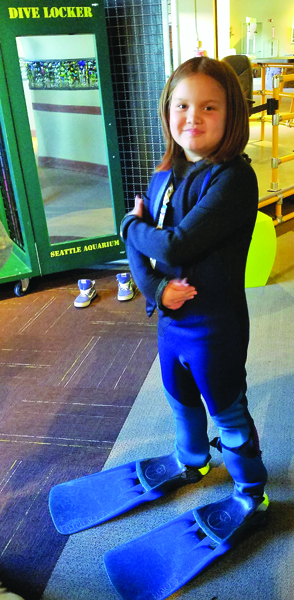 The QCT field trip coincided with the 25th Anniversary of the Salmon Homecoming Celebration held at Waterfront Park, Seattle. Along with the visit to the Aquarium, the students were able to participate in Think Salmon School Days activities.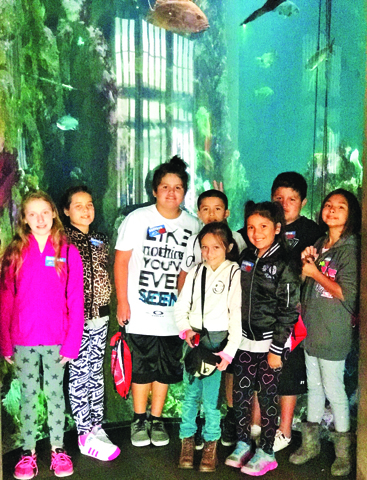 "My favorite memory of the trip is when we first arrived and the students got to sit and listen to other Native youth drumming and singing as part of the Salmon Homecoming festivities," marveled Malory. "It is always a beautiful thing to see our students witness other Native students practicing their traditional teachings. It helps to reinforce the ideas and values that our students are being taught at Quil Ceda Tulalip."