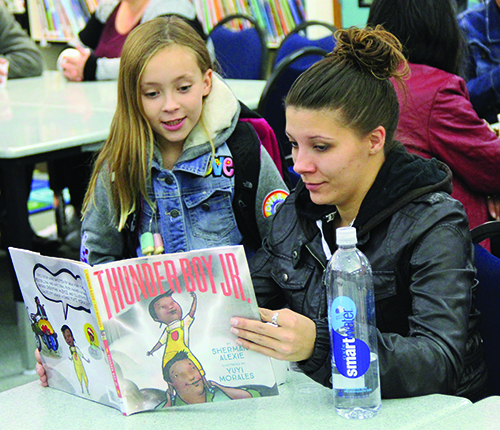 By Micheal Rios, Tulalip News 
Research shows that children are more likely to succeed academically and are less likely to engage in disruptive behavior if their families are involved in their education. Additional studies have found that parental involvement is more important to student success, at every grade level, than family income or education. However, many parents say that they feel unwelcome or uncomfortable in their children's schools.
To bridge this gap, Quil Ceda Tulalip Elementary (QCT) has brought back 'Coffee Morning', an activity to promote parental involvement and gets families more familiar with school staff. The first Coffee Morning of the school year took place on October 11.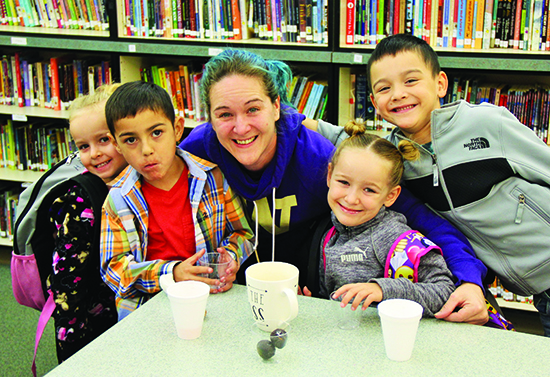 "I feel the significance of a monthly Coffee Morning is to provide access to the school, myself, and our staff in an informal setting," said Principal Doug Shook. "Just as we want Quil Ceda Tulalip Elementary to feel welcoming to all of our students every day, we want families to feel welcome when they come in the building. It is important for families to have an opportunity to meet me and talk to me about their child's experience here at QCT. This way we can stay responsive to the needs of the family and community."
Parents, grandparents, and guardians alike were invited to join their students in the school library where coffee, juice, and a variety of donuts could be enjoyed. Over 80 participants showed up and mingled during the 8:45a.m. – 9:15a.m. window. Several parents could be found joining their student in reading a good book, while others took the opportunity to introduce themselves to the new Principal and his staff.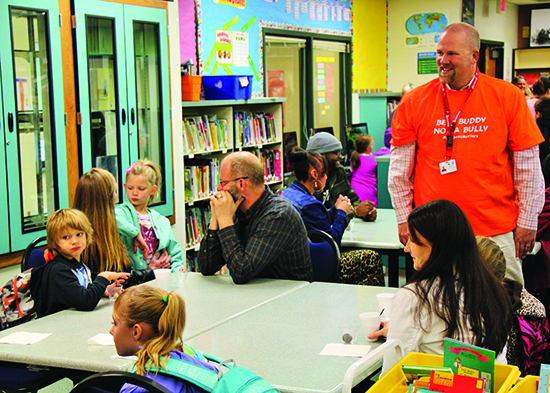 "As the new principal at QCT, I'm excited that we had 80 family members and students participate!" added Principal Doug. "We're hoping that word of mouth gets out so we have even more family members at our next Coffee Morning. I had the opportunity to talk with many families and to introduce myself and answer all of their questions. My hope is that we can provide additional ways for our QCT families to visit and show off the great work of our students. Our staff does a great job and works hard in making QCT a warm and inviting space so that our students can do their best every day."
October marks the second annual Unity and Wellness Month sponsored by the Tulalip Tribes and in partnership with the Marysville School District as they focus on a different area of student wellness each week in October. Week 2 was healthy relationships week. Morning Coffee showcased the goals of healthy relationships with students, parents, and teachers coming together in unity.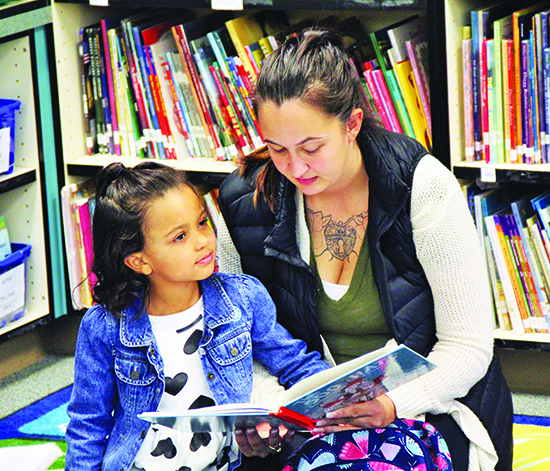 If you missed out this time (or even if you didn't) QCT staff would love to see more of their students and families at the next month's Coffee Morning on November 1 from 8:45a.m. -9:15a.m.