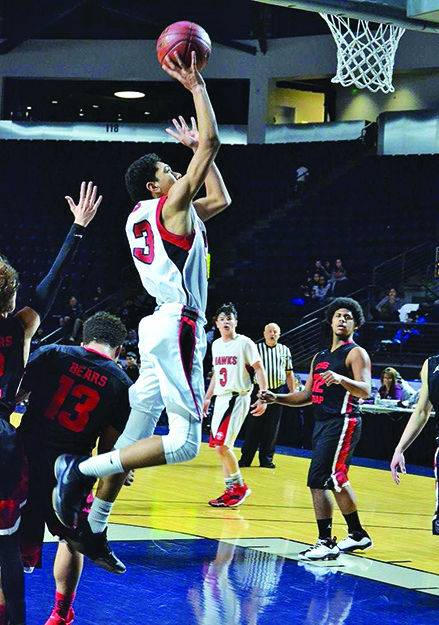 By Micheal Rios, Tulalip News 
The Tulalip Heritage boys basketball team opened the season undefeated with a (9-0) record. As they powered through the NW1B league, so did league foe Cedar Park Christian (11-0). This set up a battle of the unbeaten on January 5 at Francy J. Sheldon gymnasium.
Cedar Park proved during the game that their bigger, stronger backcourt was able to keep Heritage off the boards and prevent them from attacking the basket. The Hawks had lots of difficulty manufacturing points in the 1st half and trailed 13-34 at halftime. In the 2nd half, the Hawks got back to running and playing their style, but their deficit was too large. Their winning streak was snapped with a 43-60 defeat.
Coming off their first loss of the season, the Hawks responded by putting up a season-high in points when they whooped Shoreline Christian, 87-53. They followed that up with a 70-32 blowout win over Providence Classical Christian.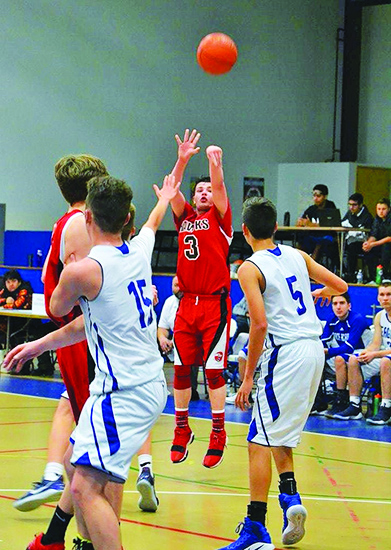 Next up was rival Lummi Nation, in a home game played on Tuesday, January 16. With the gym packed full of fans for both sides, the environment was prime for a competitive game. Lummi came out with a solid game plan of slowing down the pace of play to throw the Hawks off their game. It worked over the first three quarters. The Hawks are so accustomed to playing up-tempo and using their combination of speed and athleticism to get transition buckets that Lummi's slow, methodical pace gave them fits.
At the end of the 3rd quarter, the game was tied at 34-34. In the 4th quarter, the Hawks were finally able to bust the game open with their senior players leading the offensive charge. Josh Iukes hit two clutch 3-pointers and Nashone Whitebear scored 8 points in a four-minute frenzy, giving Tulalip the momentum to take home victory. Up by several baskets, Tulalip focused in on Lummi's key scorer and prevented him from scoring down the stretch.
When the final game buzzer sounded, the Hawks had earned a hard fought 52-40 W. Josh led the Hawks in scoring with 13 points, while Nashone, Jr. Shay, and Rodney Barber each added 10 points.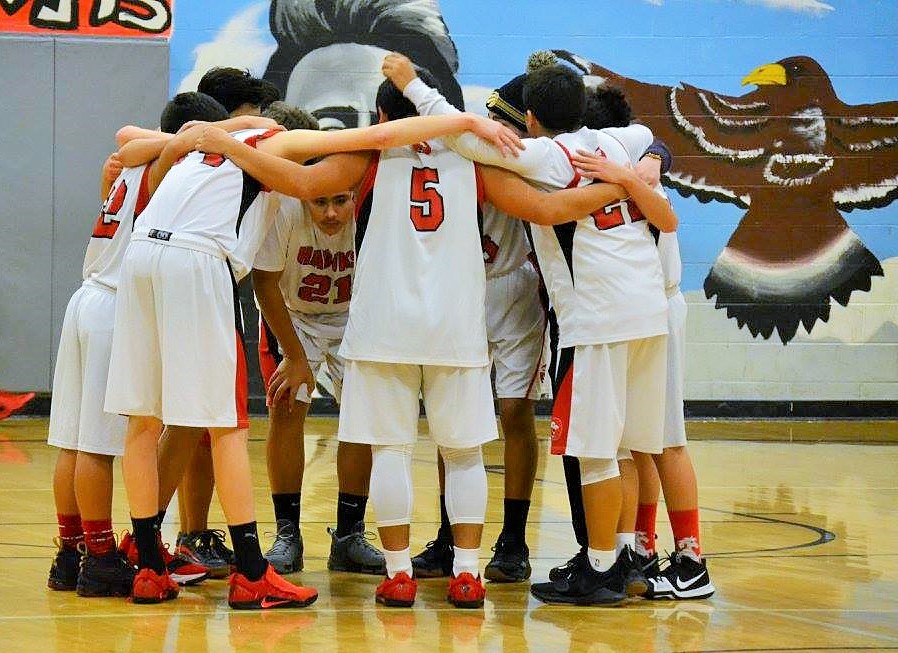 The Hawks look to keep getting better in their half-court sets, as a looming matchup with Cedar Park on January 26 will surely go a long way to dictating who wins the NW1B crown. Next up for the Hawks is a road game at Lopez before returning home on Tuesday, January 23, for Senior Night versus Grace Academy.