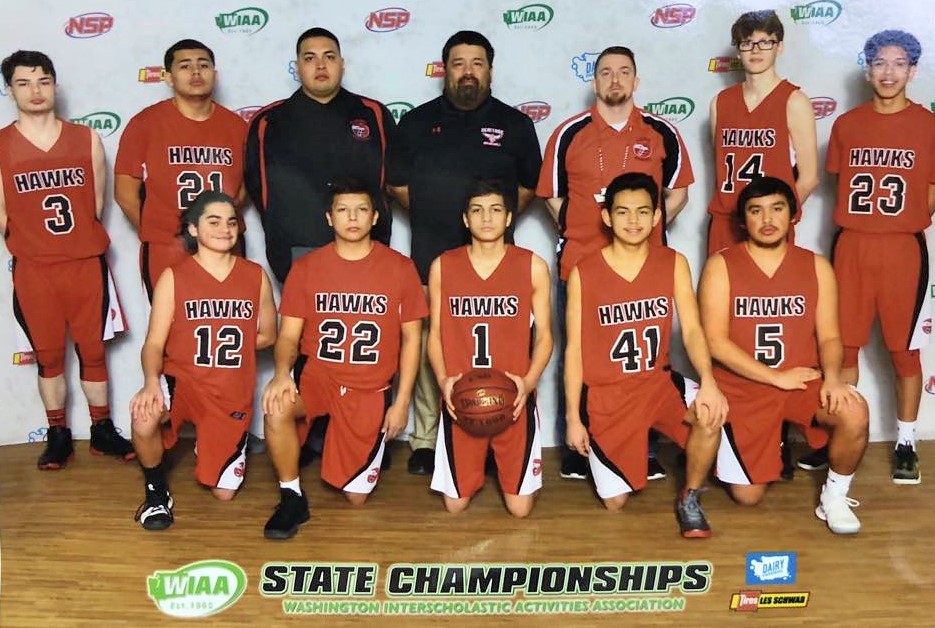 By Micheal Rios, Tulalip News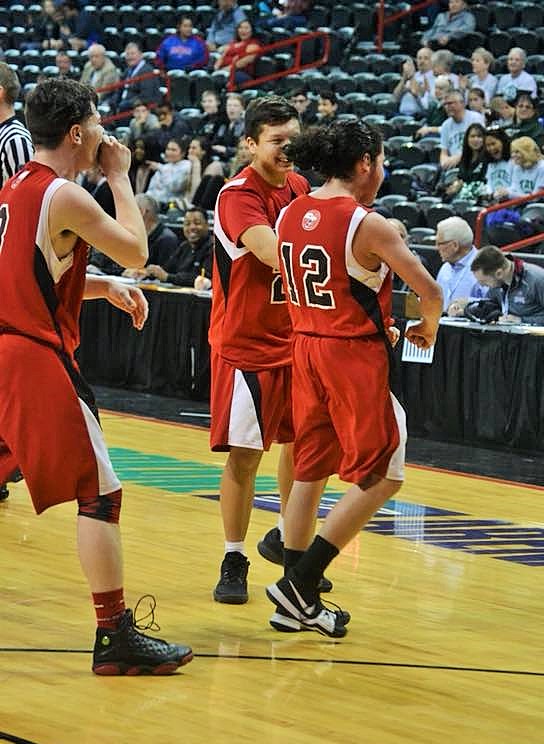 The (21-6) Tulalip Heritage Hawks basketball team earned their spot in the State Tournament after a strong postseason showing, culminating with a convincing 66-57 win over Pope John Paul II in the Regional round. The victory propelled Tulalip to Top 12 status among all division 1B schools in Washington and gave them the #11 seed at State.
Spokane Arena was home to the deciding tournament, where the winner would be crowned Washington State 1B Champions. For the Tulalip Hawks, their path to glory began with an all too familiar foe, the Lions from Cedar Park Christian. During the regular season and subsequent postseason games, the Hawks and Cedar Park had played each other four times, with the Hawks losing each of those games by an average margin of 21 points.
And so the Tulalip boys and their coaching staff took to the Spokane Arena court on February 28th looking to upset the #3 ranked Cedar Park in the 1st round of State.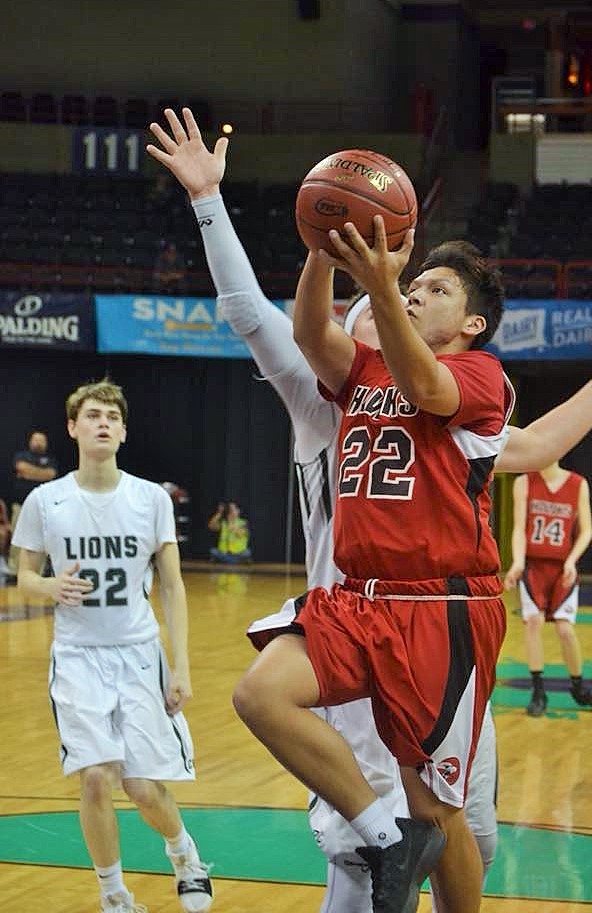 Heritage started the game playing a zone defense in the hopes of keeping Cedar Park from the rim and attacking the hoop. Cedar Park countered that defense by shooting red hot from outside, to the tune of making five 3-pointers in the opening minutes. Midway through the 1st quarter the Hawks trailed 3-18.
When the Hawks went to a man-to-man defense to close out on shooters and not give up uncontested jumpers, Cedar Park countered by playing through their bigs in the post. After only scoring 6 points in the 1st quarter, Tulalip's offense got going in the 2nd, led by senior guard Josh Iukes. The boys scored 20 points in the 2nd, but were unable to slow down Cedar Park on the defensive end. At halftime the Hawks trailed 26-49.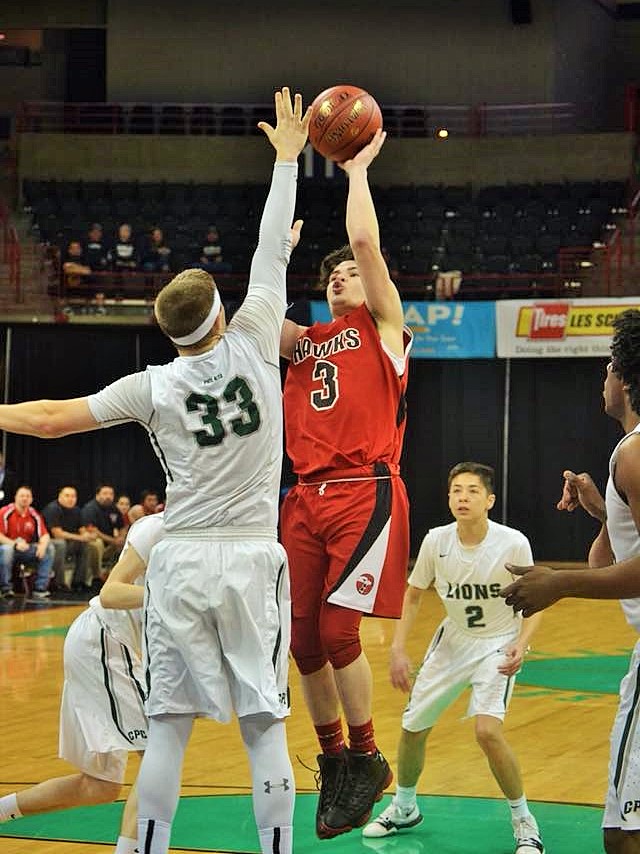 After trailing by as much as 30 points, 28-58, the Hawks would rally in the 4th quarter, but it wouldn't be enough as they lost 72-88. There's no shame in getting beat to a team that's simply bigger and better. The Hawks kept their heads held high and kept firing away even after going down big. Sophomore guard Josh Miranda showcased the fighting spirit well as he entered the game late in the 1st half and from the point on made six 3-pointers, including a half-court buzzer beater, to lead his team with 18 points. Paul Shay, Jr. scored 17 points, and Samuel Fryberg added 13 points.
Tulalip finished the season with a (21-7) record, the 21 Ws being the most since the 2013-2014 season, a well-earned showing at State, and made many exciting memories during the season for their graduating senior players.