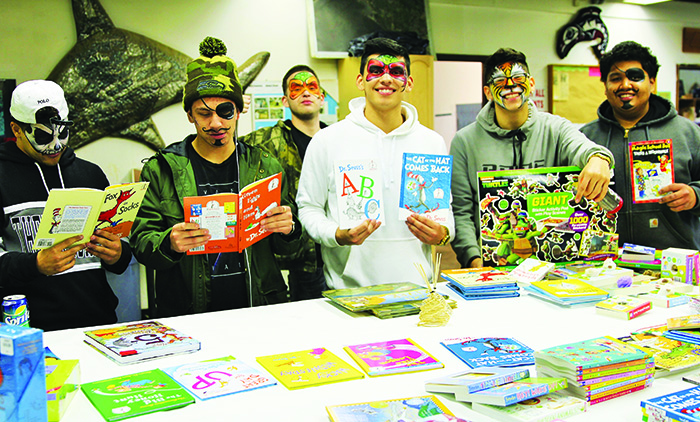 By Micheal Rios, Tulalip News 
The latest cohort of TERO Vocational Training Center (TVTC) students made some pretty cool memories with their family and friends on Thursday, April 5th, during the spring session's "Family Day". 
"We set aside a day every session to bring families together, allowing for the children of students to visit the training center and experience their parents' success," said Lynne Bansemer, Client Services Coordinator. "Our students continue to build bookcases, and during this event their families come together to decorate the bookcases and choose books to begin or add to their reading collections. Our students have so much pride on this day. It allows their family members to witness what they are doing and how they are growing."
Making the day even more impactful for everyone was being given an introduction to basketry. Instructors were on hand to teach construction students and their families how to make garlic baskets in the traditional way using round reed.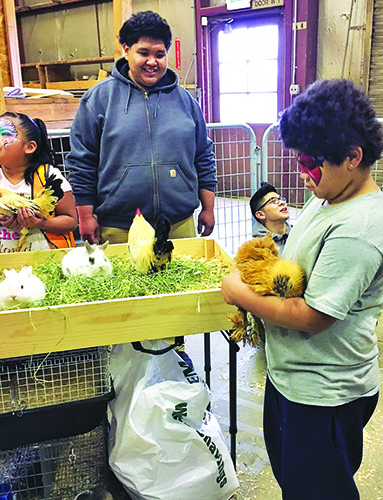 Tulalip Dental Clinic staff member Heidi Miller came in and shared her weaving skills to the eager learners. Heidi brought with her longtime weaving mentor Bob Roeder, and together they assisted participants making their own unique crafts, such as garlic baskets and decorative finials.
The gathering of students with their young children also allowed for some hands-on experience with trade skills. Several of the kids assisted their parents adding special meaning to their personal projects. Whether it was hammering a nail or adding additional flare with some bright colored paint, the children apprentices made their presence felt.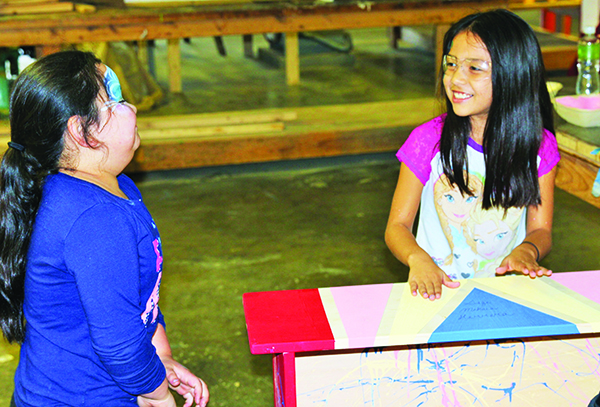 "It was pretty cool having a dedicated day to bring in my daughters and have them be able to get their faces painted, play with animals from the petting zoo, and see the personal project I've been working on," shared TVTC student and Tulalip tribal member, Hayden Cepa.
"Today meant so much to me and my family. More valuable than money, it meant quality time with my kids, and when they're happy then I'm happy," added TVTC student, Jeffrey White, who was able to bring in his wife and five children all the way from Tacoma. "All the time I've been away from them lately so I can be in the program, it made it all worth it to see how excited they were to be here and learn about what their dad has been working on."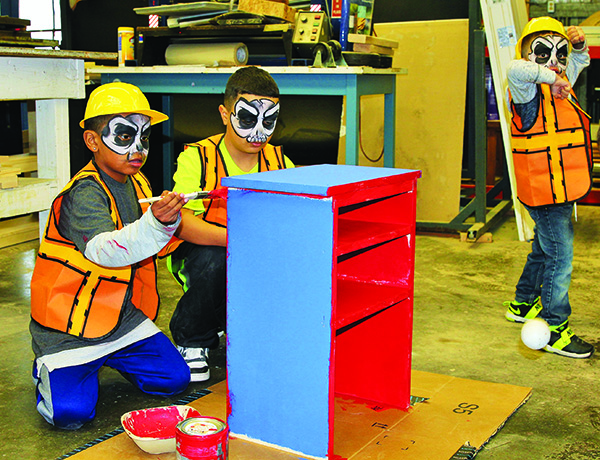 Family Day proved to be a special day for everyone involved. The children got to see their mom or dad in the workplace, and share with love and laughter in the day's event. TVTC staff witnessed the pride not only in the students' faces, but within their families as well. This is all made possible through the tireless work of the TERO staff and in partnership with the W.K. Kellogg Foundation grant that they received.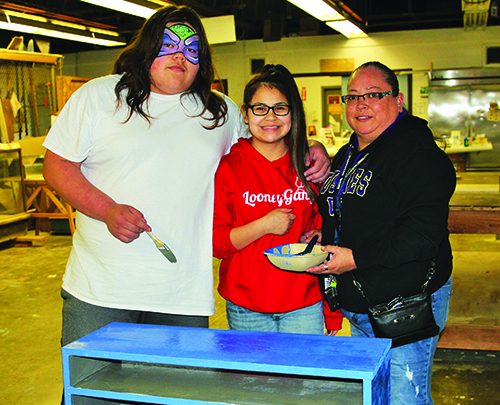 "I think this is such a great program. I've seen a lot of people come through here and get into the workforce," remarked Tony Hatch, who participated in Family Day to support his nephew, Killian. "Right now, Tulalip is booming with construction projects. There's a lot of adults who can't sit behind desks, they'd rather be outside in the elements working with their hands. For those with that kind of drive, this is a great program for them and opens up a lot of possibility with local construction crews."