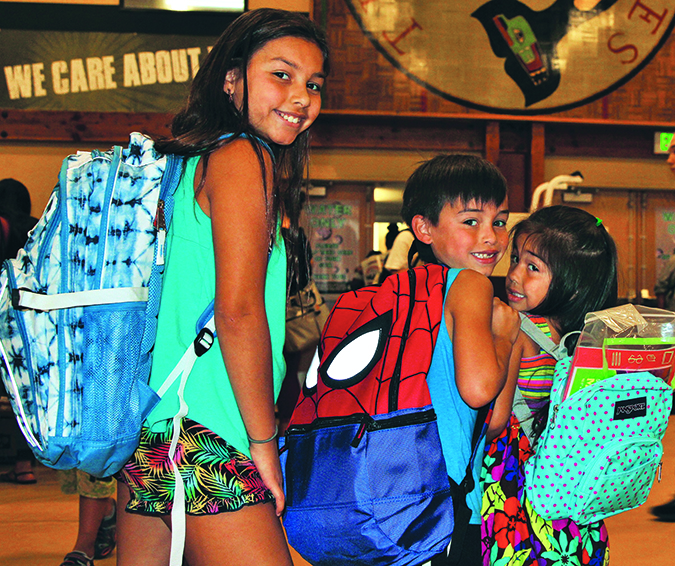 By Micheal Rios, Tulalip News 
Back to school shopping season can be a financially straining time for families everywhere. According to the National Retail Federation, parents will spend over $27 billion on K-12 back-to-school necessities this year. That averages to approximately $700 per child. 
Fortunately, for Tulalip students and families, the annual Tulalip Tribes back-to-school bash reduces those costs by offering free backpacks, school supplies, and even stylish haircuts.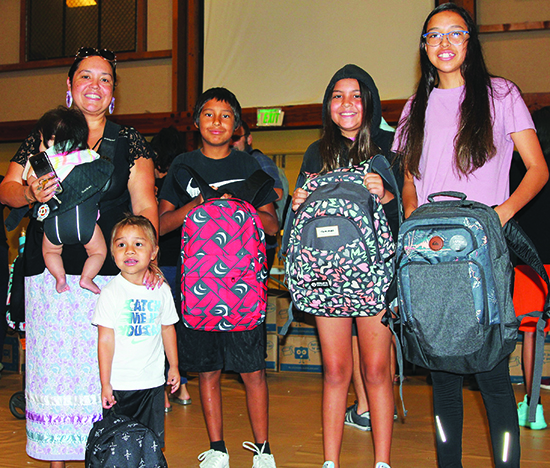 Held on August 22nd, the Don Hatch Youth Center looked like Christmas morning with hundreds of children and their families scurrying excitedly through the bash in order to get first dibs on a variety of fresh, new school supplies. 
"I appreciate the generosity of the Tulalip Tribes for purchasing the amazing backpacks along with all of the supplies that they include, too, for not only my children but all of the children that get to participate," shared Melody Hatch, mother of three. "I love to see the excitement on the kids' faces as they get to pick out their cool new backpack, then watch as they put them on to go show off their to their friends."
"We're very blessed as a tribe to get these things and to have events like this for our children," added Winona Shopbell-Fryberg, mother of five. "There are a lot of tribes that don't get to do this. Thankful to our tribe for always thinking of our youth, and thank you to all who helped with backpack day."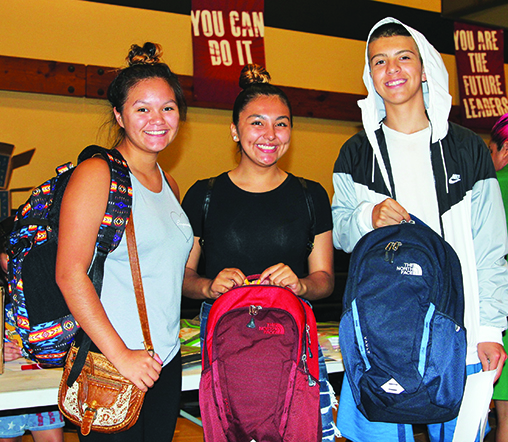 Some families come further than others in order to attend, including those who arrive hours early in order to ensure their kids get one of only a limited few, highly coveted North Face backpacks. Such is the case with mother Shandra Rude and her five children, ranging from elementary grade to high school.
"We got here over two hours early and were one of the first families through the door," explained Shandra. "This day is a fun outing that the kids look forward to every summer. They all got the backpack they wanted."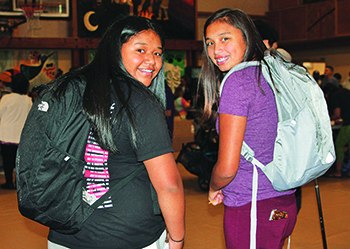 In total 1,715 backpacks were distributed to Tulalip tribal youth and other Natives enrolled in the Marysville School District. Each backpack was filled with basic school supplies required by grade level. For those students in search of a stylish haircut for their first day of school, the staff of Essential Earth Organic Salon was on-hand offering free haircuts.
"We want our youth, families and community to know how much we value education," stated Education Coordinator, Jessica Bustad. "We need our parents, families and community to join us in sharing this message with our youth. Your education is important and so is your future as young leaders of this community.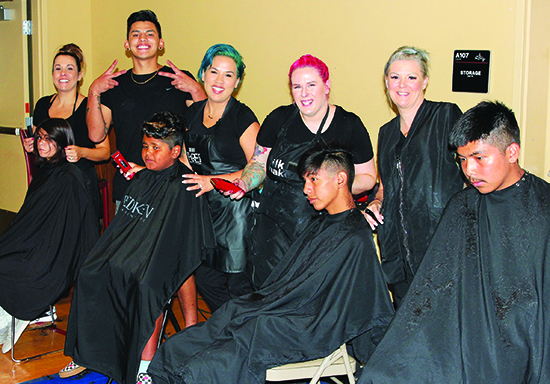 "Our staff worked really hard on preparing this event, I am grateful for our Tulalip Youth Services team for the dedication to our youth and community. Seeing our youth happy, excited and prepared for back to school reminds us of our purpose here."
Earlier that morning, the Youth Center held a breakfast social for students with special needs and their families. This allowed the students with disabilities to come socialize together and get their backpack before the large crowd arrived.
The first day of school is Wednesday, September 5th. In celebration of the new school year, there will be a variety of outdoor activities that day at the back-to-school BBQ from 3:00pm – 8:00pm hosted at the Youth Center.