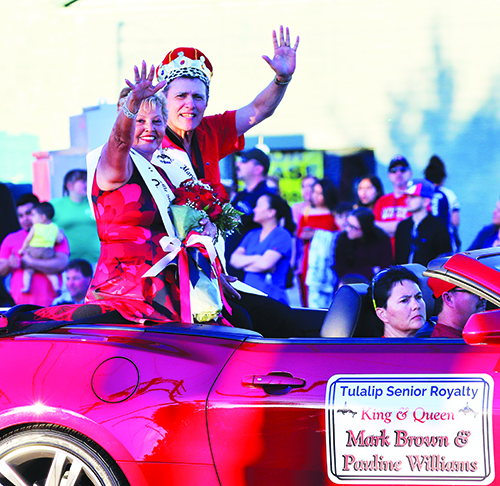 By Micheal Rios, Tulalip News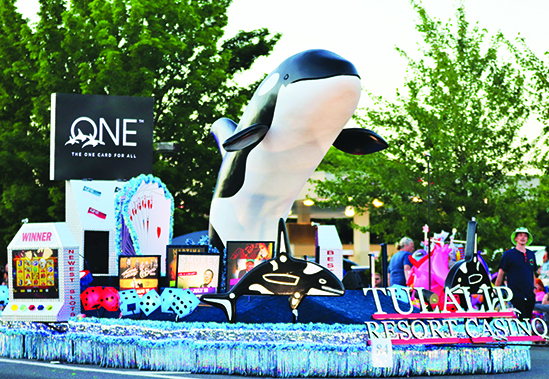 A Marysville/Tulalip community tradition since 1932, thousands of families filled the sidewalks of State Street over Father's Day weekend to enjoy the Strawberry Festival's Grand Parade. Tulalip Resort Casino was recognized as the top-level, Orca sponsor for the 88thannual Strawberry Festival.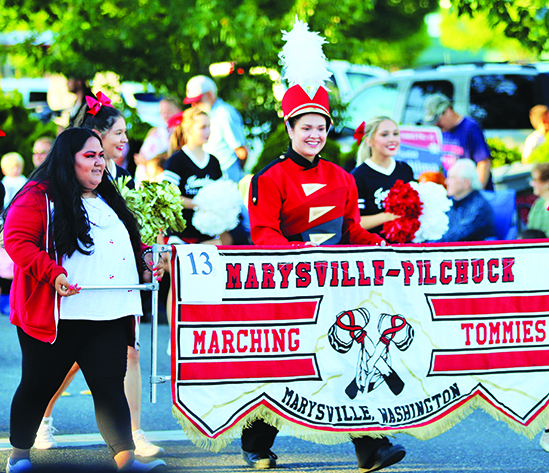 The festival took place over the weekend of June 14 to 16. During those days Marysville Middle School and Asbery Field were home to children's activities, live bands, a talent show, craft making, a large outdoor market, and a fun for all ages carnival. Concluding the festival was the Twilight Grand Parade.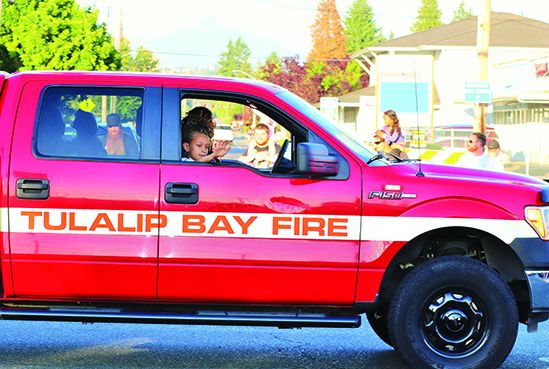 Young children stood with excitement on the sidewalk pavement, while their parents and elders watched contently from popup lawn chairs. During the evening spectacle, attendees watched a flotilla of close to 100 colorful floats, marching bands, bagpipers, drill teams, dancing horses, and other entries add to the merrymaking festivities. Tulalip was well-represented with a variety of themed displays throughout the parade, adding to the spectacle of stunning visuals and raucous sounds.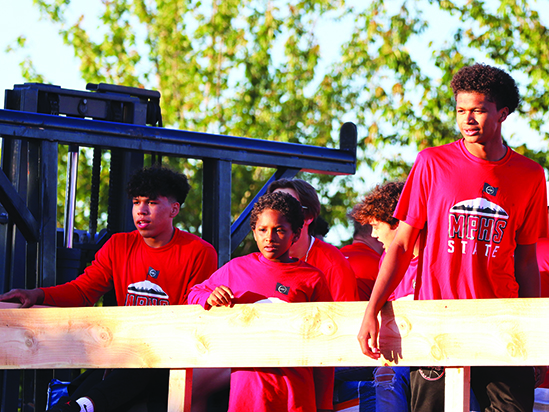 Tulalip Bay Fire and the police department lent the sirens of their emergency services vehicles to signal the parade's start. Senior royalty Mark Brown and Pauline Williams rocked regal headwear as they were chauffeured down State Street, while Chairwoman Teri Gobin wore an always stylish cedar hat as she waved to adoring fans.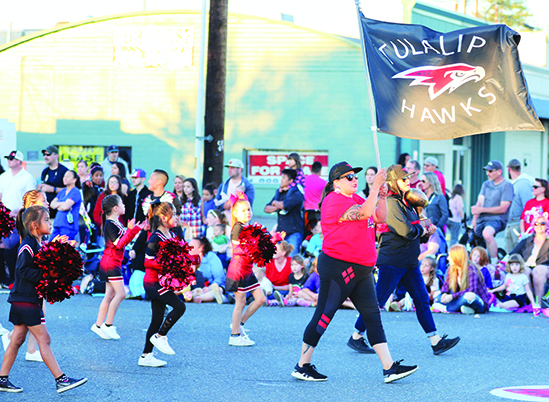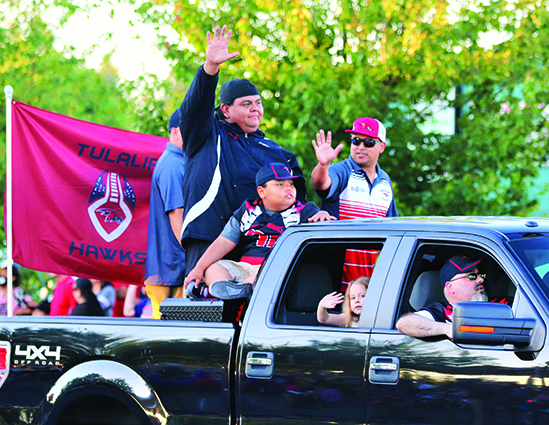 Beginning at 7:45pm, the parade lasted approximately 90-minutes, ending shortly after sunset. Unlike years past, there was no dazzling firework show to mark the parade's end because of Marysville's city-wide ban on fireworks.