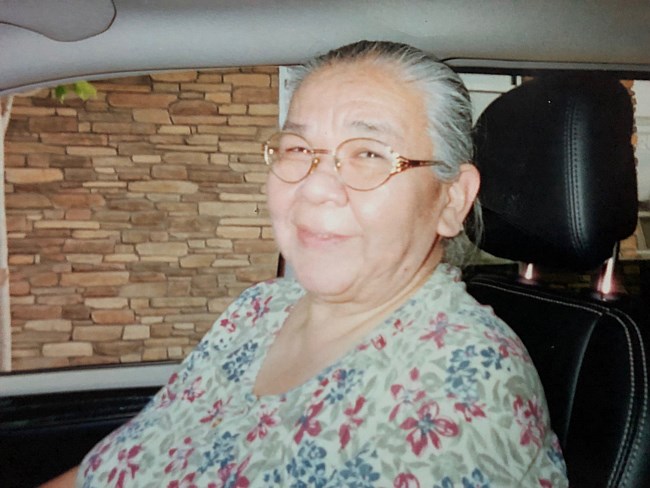 SEPTEMBER 14, 1949 – AUGUST 11, 2019
Jeannette Jean Williams, 69 of Tulalip, went to be with the Lord on August 11th 2019. Jeannette was born September 14th 1949 in Yakima, to Leo and LeValla Charles. As a young girl, she was always smiling and loved helping in any way she could, especially cooking. She met the love of her life, Henry, got married and shortly after moved to British Columbia, where she became a stepmother to his daughters. After Henry passed away in 1994, she moved back to Tulalip to care for her mother and be closer to her family. Jeannette was well known for her gift of crocheting and her love of playing bingo. Her favorite past time was just being around family, especially watching her Mariners and Seahawks games.
Jeannette is preceded in death by her husband Henry Williams; her parents Leo and LeValla Charles; brothers, Leo and Joseph; sister LeValla Charles; grandparents George and Madeline Johnny and Nora and Pete Dillon; stepdaughter Lita and numerous cousins and friends.
Jeannette is survived by her sisters, Rose Charles, Virginia Charles, Madeline Adams; brother George Charles; special nephews William Burchett Jr.(Katherine), Joseph Charles, special niece Rosemary Valencia(Roberto); very close great-nephew Desmond, and very close great-nieces Faith, Arielle, and Priscilla; close cousins Mildred, Vivian and Bobby and numerous friends and family.
Visitation will be held at Schaefer-Shipman Funeral Home on August 16th at 9:00 am. Services will begin at 10:00am. Burial to follow at Mission Beach Cemetery.
God gave us such a kind, loving, gentle, sweet, caring and patient lady, we were blessed to have her in our lives. If we can take something from her life to celebrate it, let it be these characteristics.