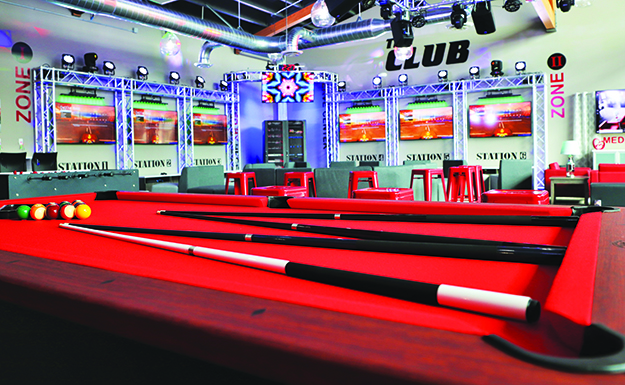 By Micheal Rios, Tulalip News
The Tulalip Boys and Girls Club has served as a model for those working to improve the lives of young people in the surrounding communities since 1997. 'The Club', as it's affectionately been dubbed by the hundreds of children who attend daily, is a safe place where children can just be kids. While there, children are routinely exposed to healthy food choices, create an abundance of happy memories, and make relationships that last a lifetime.
Thousands of young minds have been significantly impacted via the Club's encouragement and support over the past twenty-two years. On September 18, that support system received a major upgrade when the doors were opened to a 4000-square-foot expansion known as the Multimedia Teen Center.
"Our organization is proud to be a partner with Tulalip and those roots go back a long way," explained Bill Tsoukalas, executive director of Snohomish County Boys and Girls Clubs. "From day one, our shared vision has been to keep our kids safe and healthy because we want them to graduate high school and go onto college so they can come back as future leaders.
"We have stayed committed to that vision and this Teen Center takes it to another level," he continued. "Tulalip continues to lead with this Multimedia Teen Center because it is the best. It's not only the best in our organization or in Indian Country, but it's the best in all of Boys and Girls Club country."
A state-of-the-art tech center designed to accommodate an ever-growing teenager membership, it houses six Xbox One gaming stations complete with 4k TVs, a dedicated high-speed internet server, and a sound system that rivals most music studios. Cyber Café functions as a self-serve healthy snack bar, a SMARTfit multi-station trainer is wall mounted for the perfect training solution for large groups and team building, and a makeshift graffiti wall is available for those artsy types who can create masterpieces with just chalk and their imagination.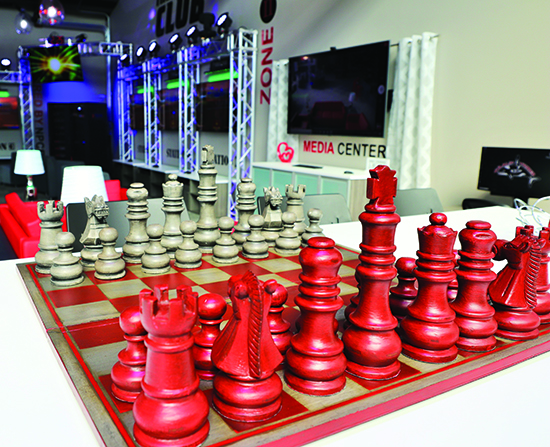 There are conventional games as well, like a pool table, large chess setup, foosball table, and tic-tac-toe for those who prefer their games of skill without computer assistance. A dedicated homework area consists of several computer stations equipped with all the necessary programs to meet the coursework demands of today's teens, while also aiming to shrink the reservation's homework gap.
According to the Pew Research Center, roughly one-third of households with children ages 6 to 17 and whose annual income falls below $30,000 a year do not have a high-speed internet connection at home. At its most extreme, the homework gap can mean that teens have trouble even finishing their homework. For that division of teens who say they are often or sometimes unable to complete homework assignments because they do not have reliable access to a computer or internet connection, the Club's homework station's significance cannot be understated.
"This is for our kids," said board of director Marlin Fryberg. "We have a Teen Center with our Youth Services department and our kids, no matter if they are at that building or this one, the priority is to keep them together and safe so they can have fun. With these computers now available they'll be able to learn, too."
At the time of this article, there are a whopping 535 Tulalip citizens between the age of 13 and 19 that need all the support they can get in order to compete in an ever tech-centered world. The Club's Multimedia Teen Center was designed with every detail keeping them in mind. Five-years of planning and attention to digital trends has paid off big time.
Josh Miranda attended the reservation's Boys and Girls Club since moving to Tulalip in 2013. He spent nearly all his teenage years being a Club kid and now works as a club assistant. He says of the new teen addition, "The designers really hit it spot on because there is something for everybody with all the different types of gaming. I definitely plan on hanging out here after I clock out."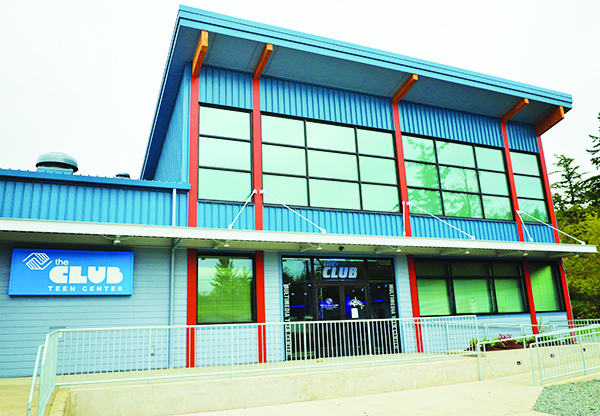 The Club is the first of its kind to be built on tribal land in Washington. After twenty-two years of commitment to the community it continues to get better and serve the needs of Tulalips' youth. Through before and after school programs, it aims to help young people improve their lives by building self-esteem, developing values, and teaching skills during critical periods of growth.
"With my staff we take care of and look out for every single one of the 400 or so kids who come through our doors every day," beamed Club director Mark Hatch. "We try our best to meet their needs top to bottom. Whether its sports, art, music or now a multimedia center for teens we are always trying to hone the highly intelligent minds of our kids."