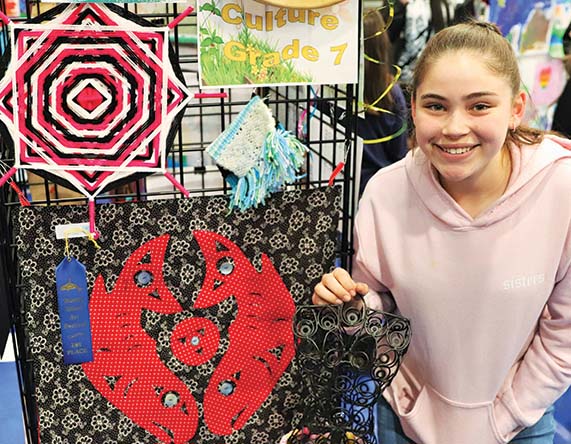 By Micheal Rios, Tulalip News
Every year, around this time, hundreds of artistically inclined students stroll through the makeshift art gala at Tulalip's Youth Center to experience the annual Native American Student Art Festival. Accompanied by their families, friends and teachers, the 1st to 12th grade student-artists wow festival attendees and judges with their imaginative creations.
Unfortunately, COVID-19 completely derailed the 2020 Art Festival. Social distancing protocols and stay-home directives wouldn't allow for the student showcase to happen. Our emerging Tulalip artists are still worth celebrating, so we now bring you a flashback to the best of last year's art extravaganza.
"The Art Festival is an opportunity for each student to express themselves in a positive way. It is the largest community event we have where we get to showcase our Native students," explained Jessica Bustad, Positive Youth Development Manager. "It's the pride each of the students have in their artwork, their parents and community members coming together to support our children that make this event so great."
For more than two decades now, Marysville School District Indigenous Education has partnered with the Tulalip Tribes to dedicate an evening to the art scene created by emerging Tulalip artists and other Native students within the district. The Festival gives these young people an opportunity to show off their creative talents to the community, while getting a chance to take home a coveted 1st place ribbon.
Artists were able to win 1st, 2nd or 3rd place, plus honorable mention, in a variety of artistic mediums. Categories included culture, drawing, painting, writing, mixed media, sculpture, digital art, and pure heart. The top four from each grade and category not only received a ceremonial ribbon as recognition for their talents, but a monetary prize as well.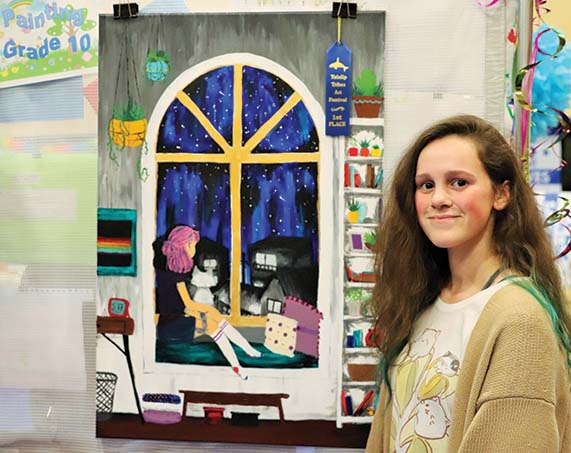 The 2019 Native Art Festival received a whopping 700+ submissions, with the most popular category being painting. There were many young artists who showed off their diverse talents by submitting artwork in as many categories as possible. Taylee Warbus and Samara Davis were two such overachievers who claimed top honors in multiple categories.
"It was amazing to see just how talented our Native students are. The new ideas and concepts they come up with every year continue to surprise us judges," marveled Native Advocate Doug Salinas. "Every kid has the capability to be an artist because their imagination has no limits."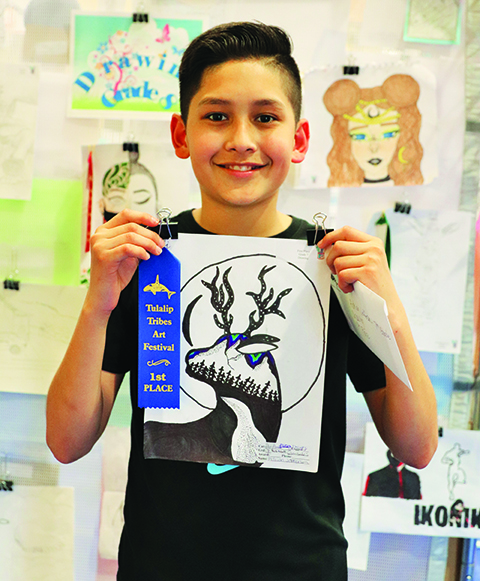 Native culture and art are often thought of us intrinsically tied together or, in the case of Savannah Black Tomahawk and Lilly Jefferson, sewn together. According to their mothers, neither Savannah nor Lilly had ever sewn before prior to creating traditional ribbon skirts to enter in the Festival. By putting a modern twist on a traditional concept, Savannah's Disney princess skirt and Lilly's metallic blue with shimmery pink ribbons both received high praise and earned an additional ribbon – 2nd place and 1st place, respectively.
Definitely worth mentioning is young Emiliano Benavides-Cheer, a 3rd grader at Liberty Elementary, who was well ahead of his time by created an educational digital art piece all about Killer Bees. Who knew that a year later the ominous murder hornet would be a trending topic on national news platforms? Emiliano, that's who!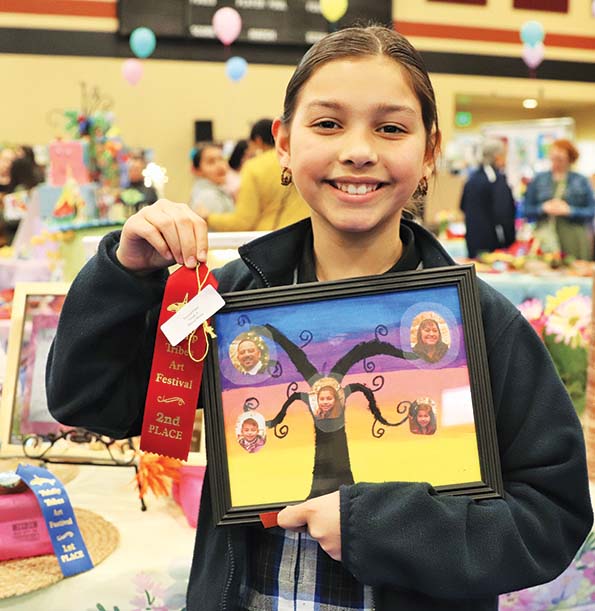 "As coordinating staff, we look at every single piece of artwork and recognize how much work each student puts in. Some art pieces show real vulnerability in the students, they are showing themselves and expressing their thoughts, feelings and dreams," added Jessica. "It is also very gratifying when students are already coming to us with their creative ideas for future Art Festivals."