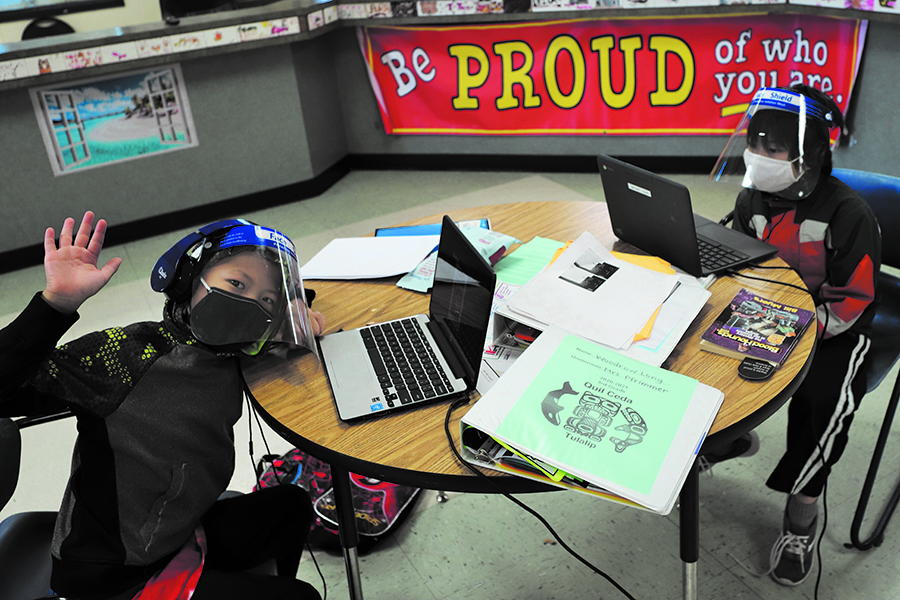 By Micheal Rios, Tulalip News
Washington State is home to over one million public school students. According to the Seattle Times, 94.4% of these students have begun the 2020-2021 school year not in the classroom nor with any in-person interactions with their devoted teachers. Instead, nearly all of Washington's public school districts have gone all-in with a virtual teaching concept designed to minimize spread of coronavirus – Distance Learning.
Defined as any form of remote education where the student is not physically present for the lesson, distance learning is the default safety net for education in the age of COVID. Thanks largely to the power of the internet, educators are able to teach their carefully crafted lesson plans via a computer screen and video cam to their young learners. This type of learning comes with one major flaw; it's completely dependent on the students having the access and know-how to operate today's tech gadgetry and ever-updating software and apps.
Welcome to 2020, where the kingdom of social distancing reigns supreme and access to ample bandwidth is the difference between a student achieving and being irritably stuck on a frozen Zoom screen.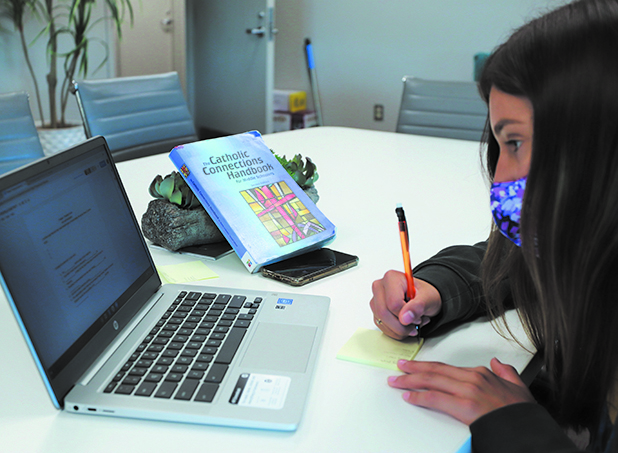 Fortunately for Tulalip's K-12 students, they belong to a Tribe who had the foresight to transform the reservation's largest two youth activity centers into dedicated distance learning sites. In the weeks leading up to the new school year, the Tulalip Teen Center and Boys & Girls Club received critical network upgrades to ensure a high-demand of bandwidth could be sustained, turned typical activity and gaming rooms into spaces that encourage learning, and instituted COVID guidelines such as temperature checks, mask enforcement, and social distancing.
"The health, education and overall success of our students is our top priority. The Tulalip Education Division and the Tulalip Boys & Girls Club are working hard to provide support in the safest environment possible," stated Jessica Bustad, executive director of education. "Together we can ensure that our students begin thriving during these uncertain times. We wrapped up our second full week of Distance Learning and are improving services provided to our students. We are very proud of our young people who are showing up and doing the best they can."
Change can come into our lives as a result of crisis, as a result of choice or just by chance. Being unprepared and resistant to change leads to fear, hostility and a sense of hopelessness. Embracing change and managing all its challenges in a constructive way is key to not only surviving, but thriving in an ever-changing world.
Adapting to change is what the devoted staff of both distance learning sites and the many young minds who attend on a daily basis exemplify. Primarily accommodating Kindergarten – 5th grade students who require much more attention and emotional reassuring, the usual Boys & Girls Club activities specialists are now de facto educators.
"We are no longer a traditional boys and girls club. We've become a school-like learning center," said Diane Prouty, administrative assistant for the Club. "We have 98 kids registered and average about 70 kids per day. We separate them by grade level, so 1st graders are together, 2nd graders are together and so on.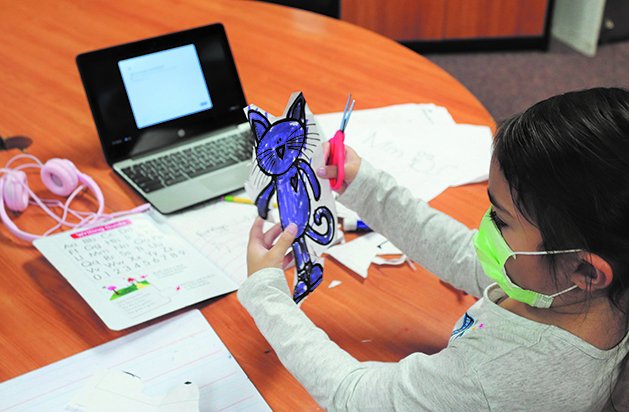 "As a staff, we feel so needed. We're all learning to navigate this unprecedented time together," she continued. "We have five different elementary schools represented among our K-5 kids. We do our best to keep up with each student's daily responsibilities, but there are so few of us and so many of them. It can be overwhelming at times because we know some kids require more one-on-one time, but we have to use our time effectively to do the most good. At the end of the day, we are making a huge impact by creating a safe place for our community's kids to learn."
Adapting to the new tech-centric normal is easier for teens who willingly spend much of their free time with their eyes glued to screens anyway, whether it be a computer, TV, cell phone, tablet or video game. A big obstacle for them is less familiarity with Chromebooks and virtual learning programs and more access to a consistent internet connection. Within the rezzy landscape of Tulalip, stable internet and adequate bandwidth can be difficult to come by under the best of conditions.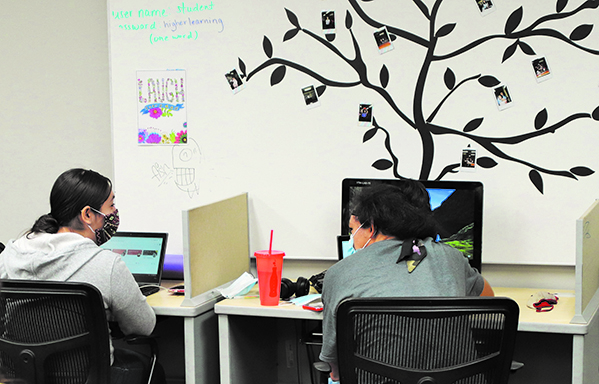 Network upgrades and additional Wi-Fi hot spots at the Teen Center make it a quality alternative for homebound teenagers looking to focus on their school work. Plus, there is support offered by both peers and staff, many of whom are recent graduates of the same Marysville School District curriculum.
"It's been pretty cool because there are people here to guide us with our school work when we're confused and have questions," shared 9th grader Image Enick. "For those with working parents, there is no one at home to assist with assignments, but here at the Teen Center there are plenty of people we are comfortable with asking questions. I haven't had any difficulty with my online classes or getting kicked off because of bad internet either."
"We are so proud of the kids here," added tribal advocate Courtney Jefferson. "We've been averaging 40 to 60 a day. They have been taking the initiative to prioritize their education and haven't needed to be redirected to engage in their online classes. They've been getting themselves into their learning spaces, taking ownership of their rooms here in the building, and being productive with their time."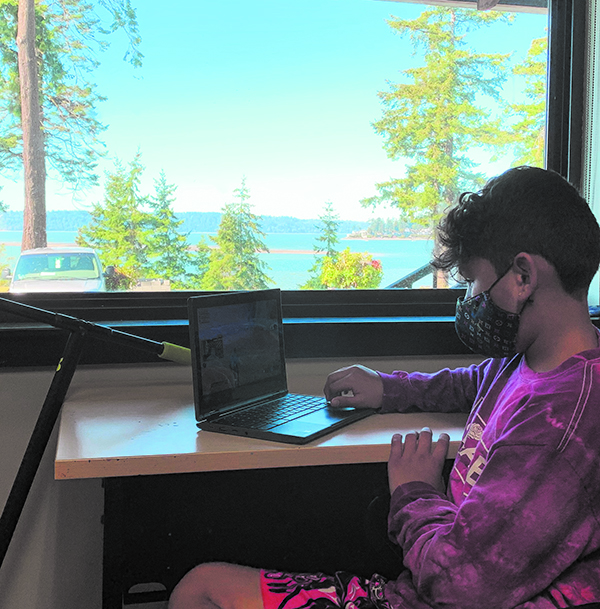 The Tulalip distance learning sites continue to adapt and find creative ways to provide additional support to our students. Both locations are a safe space for students to access the internet, connect to WI-FI, or use a desktop. They each provide daily meals as well. Most importantly, the sites allow students to build a routine, with consistent support and resources that effectively promote scholastic achievement.
The Tulalip Education staff are also available to provide support and resources to students who are not currently attending the facilities. Feel free to contact any of the programs if you have additional questions: