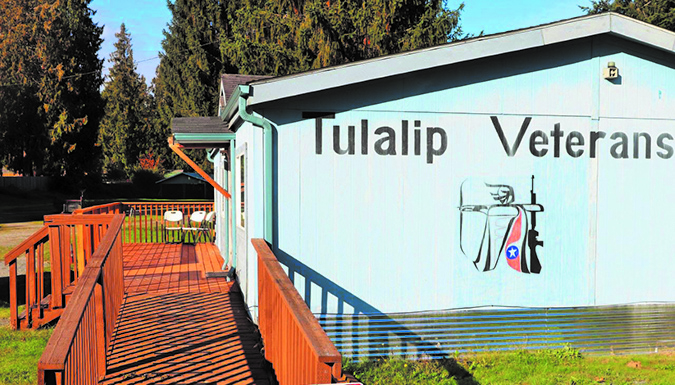 By Micheal Rios, Tulalip News
The 3rd & Goal Foundation was founded in 2011 by Notre Dame graduate and former NFL quarterback, Brady Quinn. His father served as a Marine in the Vietnam War and his grandfather fought in World War II, which inspired Brady's desire to give back to the often neglected needs of America's military veterans.
According to their website, the 3rd & Goal Foundation began building wheelchair ramps, as well as, remodeling bathrooms and kitchens for those veterans who were wounded to help them adjust a little easier to their new life and surroundings. Years later, 3rd & Goal began to expand its efforts to be able to serve more veterans in need by implementing Operation Education and Operation Joy components to their mission. While the mission is still growing, one thing that will always stay the same is that 3rd & Goal is committed to making a difference in the lives of our honored veterans.
This past summer 3rd & Goal supporter Tom Hoban, who grew up in the Tulalip community, had a timely conversation with Board of Director Mel Sheldon. During their chat, Mel mentioned how the reservation-based Veteran's building was in need of repairs. Hoban immediately brought up 3rd & Goal as a viable solution. After some coordination between Hoban, 3rd & Goal, and then Tulalip Veterans coordinator Rocky Renecker, a mutually agreed upon idea to replace the aging and hazardous deck of the Veteran's office with a new one was put into place.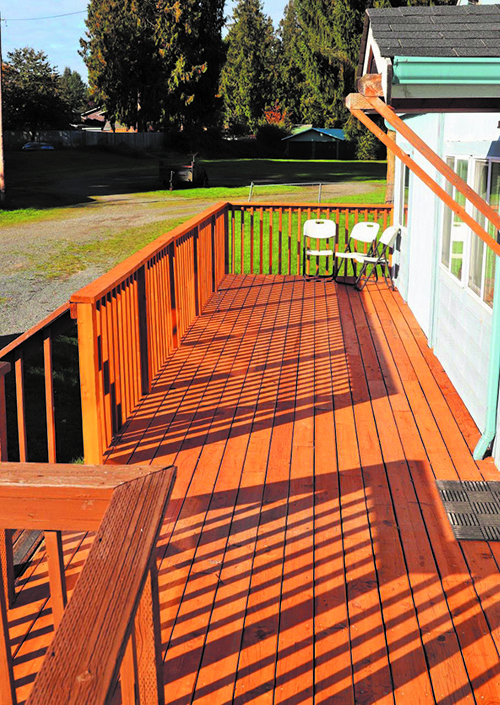 "This office is intended for all Tulalip veterans, so by replacing our old and withered deck it feels like a genuine gift for every single one of veterans," said Veterans Department manager William McLean III. "Staff from 3rd & Goal came out periodically over the last several months, while most of Tulalip was furloughed, and built us an upgraded deck. It was must needed.
"Prior to COVID, we were having monthly gatherings for veterans," he continued. "We were hosting those meetings at Admin because upwards of 30 people would show up and we lacked the capacity. Now with our new deck, which is twice the size of our previous one, we are able to host future monthly gatherings at the Veterans office."
The expanded deck with improved stairs and accessible ramp makes it easier for our veterans to access their building, gather comfortably outside when they want to, and revel in the knowledge that they are not forgotten. Foundations like 3rd & Goal and individuals such as Brady Quinn and Tom Hoban are intentional with their desire to positively impact the lives of retired military servicemen.
With operation build a new deck now completed, it marks the first-ever project by 3rd & Goal accomplished in Indian Country.
"Having a group of people willing to give back to veterans for nothing more than a thank you is always great to see," added McLean. "When our building looks nice and is maintained, it lets our veterans know they are cared for and prioritized."
"[A huge] thank you to 3rd & Goal for everything they've done," added Tulalip veteran Rocky Renecker. "Ninety percent of our Tulalip veterans are over sixty-years-old and this new accessible space will make it possible for us to come together as a veteran community."