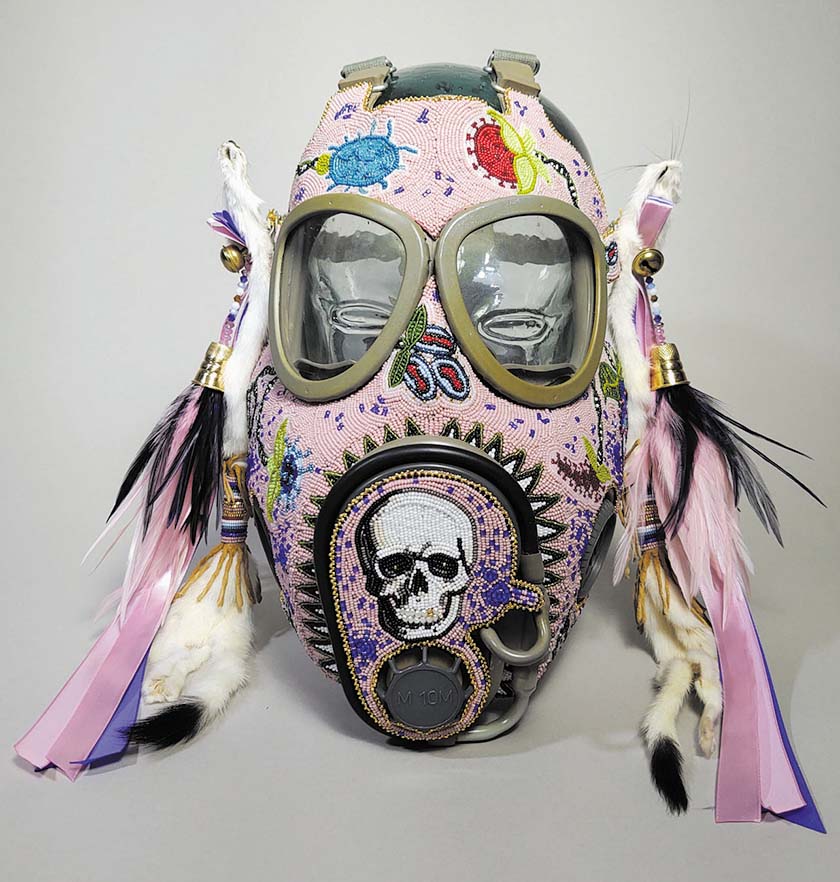 By Micheal Rios, Tulalip News; photos courtesy Cherokee Nation 
One of the largest Native American art shows in the nation is currently underway and 100% free to attend online. The 15th annual Cherokee Art Market is where 90 elite all-Native artists and artisans from across the United States – representing 50+ different tribes – come together to display and sell truly amazing jewelry, pottery, paintings, sculptures, and more. Digital visitors will be blown away by the culturally vibrant, hand-made treasures that can make your favorite household room more striking and holiday gift giving even more memorable.
"Art is a powerful reminder of past and present, of grand traditions and daily routines," said Cherokee Nation Chief, Chuck Hoskin Jr. "Art adapts to adversity. It is a clear note of perseverance in the worst of times and a powerful reminder of that perseverance in the best of times. Many of our ancestors were once forbidden to tell stories in their Native language. Today you carry their voices, and I look around with a sense of wonder at just how far those voices go."
Originally scheduled for a traditional, in-person market to be held in October, changes were necessary under current conditions in order to bring the market to fruition. Perseverance by both artists and art enthusiasts was called upon to bring a virtual platform together.
"The 2020 virtual art market created a new and unique opportunity for Cherokee Nation to introduce our market to a worldwide audience," added Chief Hoskin. "We have a responsibility to keep artisans and patrons safe during the COVID-19 pandemic, so the shift to an online format was the best way to move forward. In this challenging environment, we were able to ensure the most talented Native artists were still able to show their work and find a receptive audience."
Going virtual for the first time ever expands the possible audience and online engagement, especially for those who live great distances or simply hadn't been aware that such a market even exists until now. The Cherokee Art Market is currently 'live' and is scheduled to end the morning of December 21. It can be reached at visitcherokeenation.com/cherokee-art-market/art-gallery
"This year has been tremendously difficult for artists, with many shows being forced to cancel, so we offered the virtual platform at no cost to help them to show and sell their work safely," said Deborah Fritts, Cherokee Art Market coordinator. "Not only does their dedication and creativity promote Native culture, it enhances timely and relevant conversations about our past, present and future. We look forward to celebrating their work and hope the public will take time to visit us online."
Those individuals seeking authentic Native art, created by a wide range of tribal representatives, are encouraged to visit this unique digital marketplace. Even without making a purchase, visitors will be immersed in a bounty of traditional treasure that truly celebrates the diversity of tribal cultures and creativity.
Visit the all virtual Cherokee Art Market now through December 21 at visitcherokeenation.com/cherokee-art-market
Here are a few unique items that highlight the market's broad range of elite Native artists and their stunning craftsmanship.