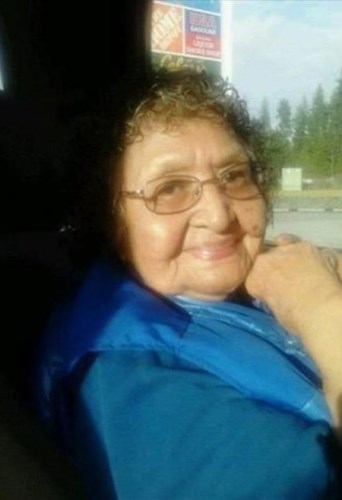 October 11, 1935 – December 26, 2020
Geraldine "Geri" Bill of Tulalip, WA was born to Laura Ella and Isadore Tom Sr, on October 11, 1935. She went to be with the Lord on December 26, 2020. 

Geri had a strong spiritual foundation guided by her late father who was a spiritual healer and advisor, Geri enjoyed traveling to stick games and made many friends along the way. She also loved to play Bingo, and she was a big Seahawks fan. 

She leaves behind her children Inez Bill, Jolene Bill, Donna Houle (Darrell), Brian Bill (Stephanie), Kristy Bill (Philip, Dec.); sisters Loretta Tom and Sammy Kay(Gerald). She also leaves behind numerous grandchildren and great grandchildren;, nieces, nephews and extended family members. She is reunited with her parents Isadore Tom Sr. and Laura Tom; her brothers Isadore Tom Jr, and Alvin Tom; sisters, Loreen Lawrence, Janice Edwards ,Beverly Tom, Nancy Tom, Lucy John and Sandra Tom.

We were not ready for Geri to leave us but God called her away, Geri will be greatly missed by her family and friends, there will not be a funeral due to COVID-19 restrictions, but a gathering will be planned and held at a later date.