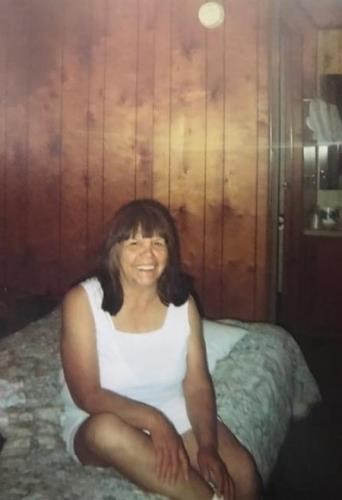 September 8, 1940 – March 3, 2021
Clarice Estelle Moses 80 years of a honest beloved Tulalip Tribal elder, travels a grand journey to her ancestors.

Having a passionate soul, extremely community involved. Enriching love taught through out her people by enjoying berry picking, family gatherings, playing slots and travel was key with loved ones. Her honesty was always shared with a straight forward spirit of good old teachings.
Clarice was preceded in death by parents Harold Oscar Paul & Charlotte Jones Paul, Husband Alvin Moses Sr, Sister Janice Moses, Children Brenda Moses, Alvin Moses Jr, Grandson Jason Lee Moses, great grandchildren Adrea K. Elliott, Michael A. Brown III with many beloved friends and family.

Clarice journeys ahead of Sister Charlene Williams, Brother-in laws Arley Williams, Gilbert Moses Sr. Children Brian Moses, Naomi Moses, grandchildren Curtis, Eric and Joey Anderson, Athena Moses (Rob E.), Aimee Moses, Ateesha Moses (Issaac E.), Bridgette Moses (Nate B.), Ryan Moses, Chucky Fryberg ( ), Robert Barto, Christie Moses, Alvin Moses III great-grandchildren Tyson Anderson, Michael Anderson, Erica Anderson, Baby Anderson, Mikaela Anderson, Kaleb Anderson, Jaeson Anderson, Isa'Iah Anderson , Tianna Moses, Kiera Moses, DeSean Moses, Katheryn Elliott, Alieja and Kyliah Elliott, Makhaio and Miniyah Brown, Lucinda Moses, Jurnee Fryberg,Alyssa, Mackenzie, Ryland, Katai and Signa Barto, Claudia Moses, Isaiah Henry, Breadon and Haidon Medina, Great'great-grandchild Aaliyah Downing with many family and friends..thank you lord for gifting our family with Clarice.
A graveside service will be held Tuesday, March 9, 2021 at 12:00 Noon at Mission Beach Cemetery. Arrangements entrusted to Schaefer-Shipman Funeral Home.