By Kalvin Valdillez, Tulalip News; Photos courtesy of Rachelle Armstead
"I'm not exactly sure why it's my passion," pondered Tulalip tribal member Rachelle Armstead. "I just know that I have been in love with music since I was very young. I used to love going to powwows, listening to the music and hearing the drums. I just kind of feel like music is in my blood, I really don't know how else to explain it."
As is the case in many cultures around the globe, music has played a key role within the Indigenous communities of America. Dating back to pre-colonial times, our ancestors held music in high regard. Songs were viewed as a form of medicine utilized in traditional ceremonies to spread stories, as well as life lessons, healing prayers, love and joy during celebratory times, and of course, the knowledge and lifeways of our people.
"I grew up near Tulalip," she recalled. "We lived in Marysville for a while, I think we lived on the rez for a small amount of time, and then we moved up to Camano. In school, I participated in the choirs. Music is my passion and it's something that I kind of always knew I loved and something that I gradually gravitated to."
The steady drumbeats that reverberate from our elk and deer hide hand drums have helped the Coast Salish tribes keep time across the generations. The words sang in the tongue of our ancestors kept tradition alive and upheld the beliefs and values of each Washington State treaty tribe during the United States Government's attempt at assimilation. And through our music, our people were able to heal wounds that were passed down through the recent decades following the destructive and hateful era of the Indian boarding schools. Whether at canoe journey, a community gathering, family potlatch or tribal ceremony, we sing loud, with prideful booming voices that resonate back to the ears of our elder's elders as well as to our future generations. To us, music is resilience. Music is our medicine.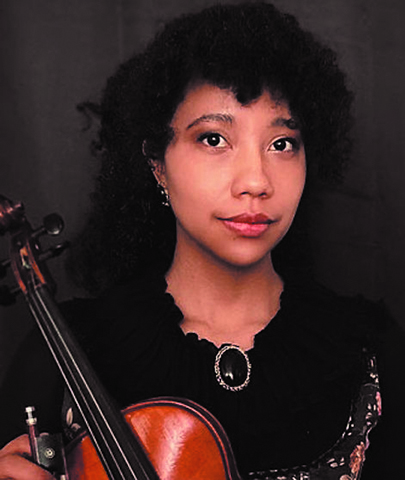 "I feel like music is a way to connect with people," Rachelle expressed. "It's about human interaction and community. Even if you're the only one playing, like a solo performance, you're still exchanging with the audience in a good way."
Modern day storytellers who are passionate about music are finding an abundance of inspiration, influence and direction in traditional songs. Musicians such as A Tribe Called Red are sampling and remixing songs that were originally composed by our ancestors and turning them into a contemporary bop, which rez kids throughout the nation bob their heads to. Throughout the years, a number of Indigenous rappers have carved a name for themselves in the music scene such as Taboo of the Black Eyed Peas, Supaman, Litefoot, and several local favorites which include Tulalip's own Deama (previously known as Nathan Kix) and Komplex Kai.
Said Rachelle, "I'd say my biggest influence is the traditional music. My music isn't very traditional, but I feel like in its heart, it has some of those same elements, just in my own language musically. I also really like the acoustic, folk-ey, indie type music. I think because my grandpa liked it a lot; it kind of grew on me. Hip hop too. My mom listened to a lot of hip hop."
Rachelle's passion for music may just be in her blood as she suggested, embedded into her DNA from generations prior. Although she cannot pinpoint the exact moment she realized it, her love for the rhythm and harmony of music is everlasting and cannot be measured, it has been growing over time into a perfect crescendo. Rachelle is mapping out the music, hoping the future generations who share her passion can sight read her notes and learn from her cues while putting their own spin on things during their solo journey between the treble and bass clef, which is fitting as she is currently putting all her efforts into learning the ways of the composer.
"When I grew older, my grandpa got me a guitar," she stated. "I picked up the guitar and the violin, and a little bit of piano. But I feel like my passion is really writing the music and not so much practicing the instruments. Violin is probably my favorite instrument, it has a really wonderful, versatile tone – there's so much you could do with it. The violin became my main instrument up through my sophomore year of college, before I really started to transfer more into composition."
She continued, "I started at Presbyterian College actually, majoring in violin. But I got kind of tired of violin and moved on to composition and transferred to a different school, the University of South Carolina because I wanted to work with some of the teachers at the University. And then life got kind of hectic, so I had to drop out for a while. Later on, I found Full Sail University. I wanted to finish my degree and there weren't a lot of online composition options, but Full Sail had the audio production degree and it seemed like a great idea. And it was, it was very useful. I learned a lot about making music on the computer. And as a part of program, they give you a full home studio setup so I've been able to make music from the comfort of my office. Now I'm back at University of South Carolina working on my master's in composition."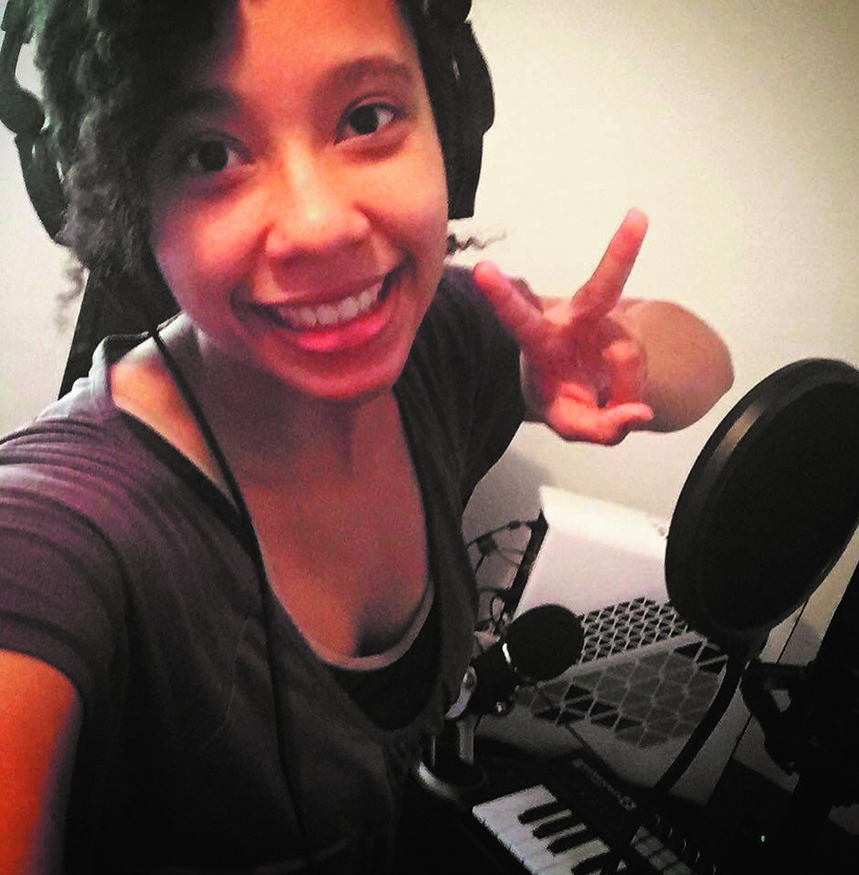 With her schooling nearly complete, Rachelle is intentionally taking on projects where she can lend her expertise to help strengthen the relationship between the culture and modern-day music. And with more and more Indigenous youth showing an interest in the artform, she hopes sharing her story will inspire young creative Natives to follow their dreams as well as receive a well-rounded education on the fundamentals of music, to equip themselves will all the necessary tools and skills of music creation, so they have solid foundation that sets them up for success in whatever they wish to accomplish through their music.
One of Rachelle's first projects is a song partnership with the Tulalip Lushootseed Language Department. She explains, "When I was young, I loved language camp. Every summer we would sing and make our little paddle [clappers], that was always fun. I really love our language. I think it's so joyful and beautiful. I want to promote it in any way that I can. The more people speak it, the more they enjoy it. Because COVID has been so discouraging for a lot of people, and since we can't all get together and sing together, I thought people would enjoy this. Even though we aren't physically singing together, this was a way to hear all of our voices together, in our own language."
The idea behind the project was to create an opportunity for community members to collaborate on an original choir song, sang entirely in lushootseed. Rachelle reached out to Tulalip Lushootseed Warrior, Sarah Miller, who wrote the lyrics for the song and Rachelle arranged and composed all of the music. Rachelle then created a website, where the lyrics and music were posted, and asked Tulalip tribal members to record themselves singing one section of the song. When complete, the song would've featured a variety of Tribal voices on the track. However, due to pandemic, many people couldn't fit time to record into their busy schedules by Rachelle's deadline of March 1. Wanting to see the idea through, Rachelle intends to sing the original choral piece in its entirety and also hopes that it finds its way to the Tulalip Lushootseed website, featured alongside many traditional songs that are posted for educational purposes.
Rachelle expressed that tying-in the cultural aspect into her music is important to her craft. She believes that music is a good way for Native America to spread awareness and bring attention to matters that are affecting us a community, including the Missing and Murdered Indigenous Women campaign.
"Music is a great medium for sharing stories, sharing our lives and bringing awareness to important issues or problems that are happening in our lives. When I first saw the MMIW movement on social media, I felt really inspired by it. It reminded me of an older story that I read once called Dancing Outside. There's a movie that is pretty interesting and the book is a short story – it's really heart wrenching. So, I wrote a song about it. I feel like it was a way for me to express grief about the situation, and hopefully other people could feel that too, and understand. I think other people who also feel these emotions can express it through music in a safe way, lots of issues can be expressed and addressed through music. And we can also comfort each other through music and kind of let the world know what's going on in our community."
Rachelle encourages anybody with a love for music to continue to pursue their passion and hopes to collaborate with the Tribe in the near future to begin a music program for tribal youth. To stay updated on Rachelle's musical career path, be sure to visit her professional website, https://www.rachellearmsteadmusic.com, and don't forget to check out her tunes on her Soundcloud artist page at https://soundcloud.com/rachelle-armstead.
"If you like something, go for it," she said. "Really practice and find your personal style. Music, for Native communities specifically, I think it's just that element of human interaction – our music brings people closer together, it's something that makes us feel proud. When we sing it's like, this is our music, this is what we do. This is how we express our joy and our love and our sorrow."