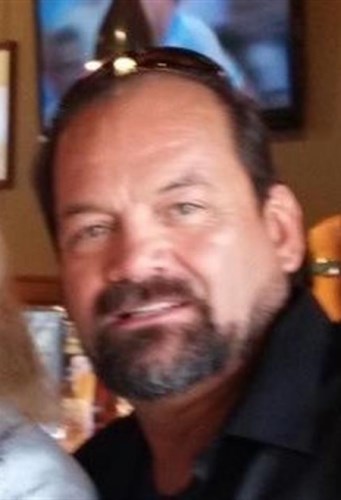 January 24, 1961 – March 12, 2021
Born to Glen Oswald Boehme Jr and Rosalyn J. Fryberg on January 24, 1961 in Tacoma, Washington, Dave went home to be with the ancestors on March 12, 2021 surrounded by family in love and prayer.

Dave graduated from High School in 1977; he served in the Army for Six years, worked many years for Columbia Plywood in Klamath Falls Oregon before moving home to Tulalip. He loved his Harleys and his Harley family. He was married to Cindy Zumalt, together they have one child Amber Marie Boehme (Gibbs). He leaves behind seven children, 13 grandchildren, He loved hunting, fishing, camping and music/concerts with family, and friends. 
He is preceded in death by his Grandparents, Glen O. Boehme (Pappy) and Alice Boehme; Parents, Bud Boehme and Rosalyn (Tootsie) Fryberg; Stepdad Gerald Fryberg Sr.; Brother Melvin Boehme; Aunts and Uncles – Dave, Mary Francis, Peggy, Drucilla (Druci), Juanita (Tee) and Jimmy; Nephew Christopher Boehme; Cousin Dennis Grover.

He is survived by his daughters Amber (Robbie) Gibbs (Mom Cindy Zumalt), Marie Profitt, Nicole Dahl, Brendal Hamlin; Jeanette Claridge, Son Elliot Claridge (Mom Vicki Bankston); Naquoa Shuey (Mom Rene Randall); stepmom Betty Boehme; step mom Sammy Kay Fryberg; sisters, Lena Hammons, Elizabeth Vosika (Randy Vosika), Annie Boehme, Lisa Severn (Tal Severn); Gail Pape, Diane Glascoe. Cousin Rhonda (Bean) Ishmael.
Nieces and Nephews- Summer, Joshua (Ashley), Jeremy (Tahnee), Ricky; Glendy, Tommy; David Boehme (Danielle); Sierra Boehme, Justin Hope (Juniza), Joey Hope (Brianna); TJ Severn, Ty Severn; Alan, Sabrina, Ryan; Skyler, Drew, Tony; Tayler, Kordelle, Quentin, Preston; Michael, LaVerne, Melissa, Jaiden, JC; Robert, Shania; Joslyn, Myles; Aiden, Zakky, Harlyn, Callie, Ava, Camryn; Kierra Rose, Raelynne, Patience, Payton; McKenna Herrin.
Grandchildren – Brayden Gibbs; Kiaya Gibbs; Sean, Jacob & Savannah Colbert; Kane, Tristen Profitt; Hailey, Ryan, McKinsey Nutter; Ciera Claridge; Aryah Jean Dahl; plus numerous cousins. 

Special People – Rachel Bennett, Lisa May Fryberg, Tony Hatch and all of the Youth Services Team for always taking care of our brother. We love you all.

Visitation on Wednesday, March 17, 2021 from 9:00 AM – 12 Noon at Schaefer-Shipman Funeral Home.