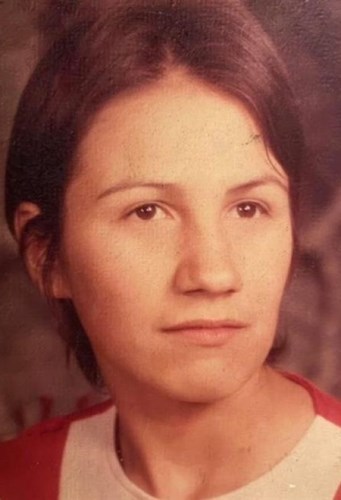 April 1, 1956 – March 14, 2021
Linda Lee Marie Zackuse was born April 1st,1956 in St. Iqnatius Montana to Steve and Mary Lou (McDonald) Howlett She went to join her relative's on March 14th, 2021. Linda enjoyed playing bingo, calling bingo, cooking, holidays, traveling to Montana and La Conner to see her brothers,sister and other relative's, She was also a stay at home mom and raised her children and her grandchildren, also baptize in the Catholic church, Graduated from the Chilocco boarding School.
She is survived by her husband Billy Zackuse, her children Lanada and BillyJo Howlett and Willie Zackuse. Brother Kevin and Sister Jamie and Her grandchildren Alex (Rachelle), Caitlin, Brandie, Brandon, Briana, Steven, Antonio, Aaliyah, Lola, Roico, Oscar, Paula, Hillary and numerous Nieces,Nephews and cousins. She is Preceded in Death by her Parents, Brothers Jack, Danny and Mathew, Daughters Lydia and Ruth.
A graveside service will be held Monday, March 22, 2021 at 12:00 Noon at Mission Beach Cemetery. Arrangements entrusted to Schaefer-Shipman Funeral Home.