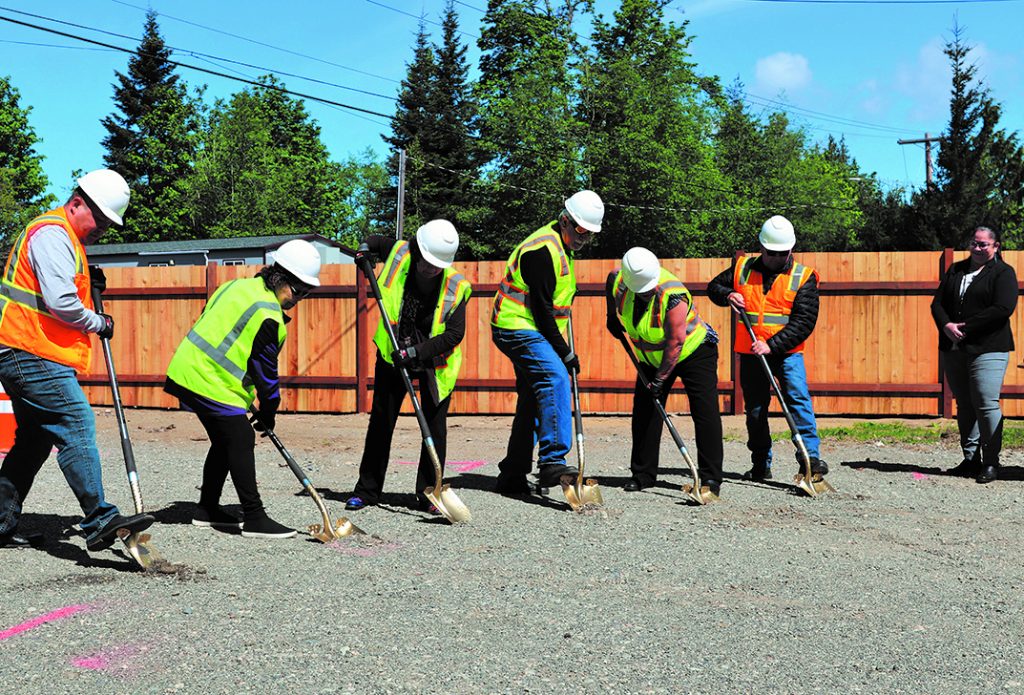 By Micheal Rios, Tulalip News
During the morning of May 10, tribal council officially broke ground on what will soon be emergency transitional living units for Tulalip's membership. Located across the street from Tulalip Bay fire department, this will be the first of several planned sites intended to prevent homelessness. This first site will consist of five units that will be fully furnished, including a kitchenette and washer and dryer. The living space is small (240 square feet) and meant for emergency purposes and short term living only.
"I'm so appreciative of the work that has been done to get us ready for today. These transition units will be a blessing for our community," stated C.O.O. Wendy Fryberg. "We recognize that our people sometimes have transition requirements, and homelessness should not be a concern for our members who have find themselves in such challenging circumstances.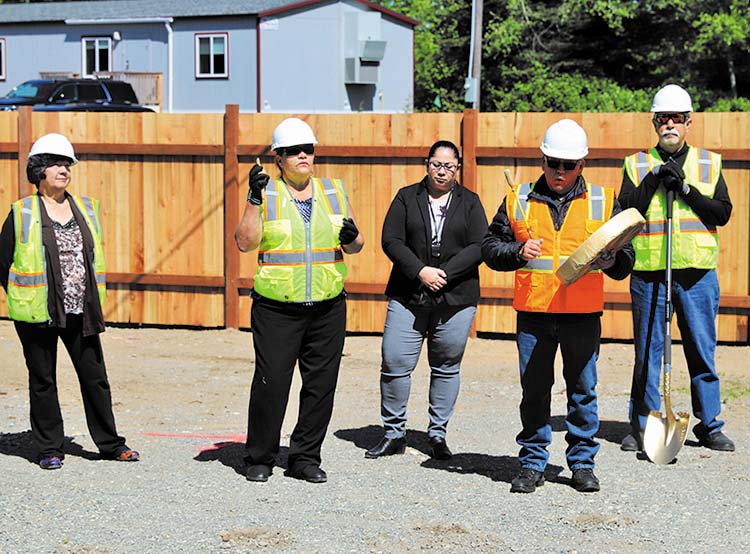 "Clients who stay in one of these units will be connected with a Case Worker to assist them in obtaining additional resources to help with obtaining permanent long term living accommodations," she added. "The goal is for the Case Worker to provide information, support and wrap around services for clients to work through the processes in place to obtain services, such as getting on lists for housing, finding funding, applying for jobs, etc."
In addition to providing a sense of stability for families who will use the transitional units as a stepping stone to independent living, each unit will provide essential comforts like water and sewer utilities, electricity, the ability to have cable and a Wi-Fi connection.
Rent will be $300 per month to cover the water, sewer and PUD bills. There will be more information coming out about the policy, eligibility, and application process for Tulalip membership interested in temporarily residing in one of these transitional units.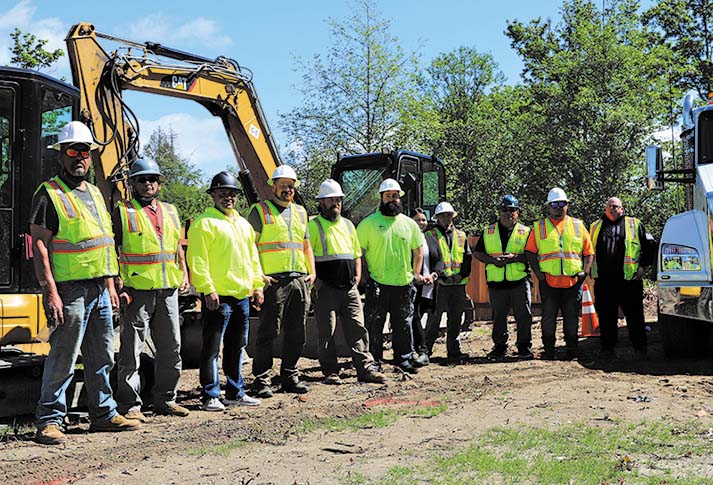 By contrast, the Tulalip Tribes homeless shelter utilizes shared utilities, including a shared kitchen area. Many of the region's tiny home villages that have become more and more common, also lack running water and cooking facilities.
"This is our first project of this type. Yes, we have the homeless shelter, but these units have their own bathroom and kitchenette," explained Vice-Chairman Glen Gobin. "These transitional units will provide a foundation for tribal members to build upon and carry on in a good way. We pray this will be a success for individuals and families who find themselves in such circumstances. This project is intended to assist and help them build a good positive foundation and move forward in that good way. It's always about our future and the steps we take for the next generation."
Immediately after the ground breaking ceremony, Tulalip's committed construction team eagerly got to work on what is sure to be a game changer for those of most need in our community.