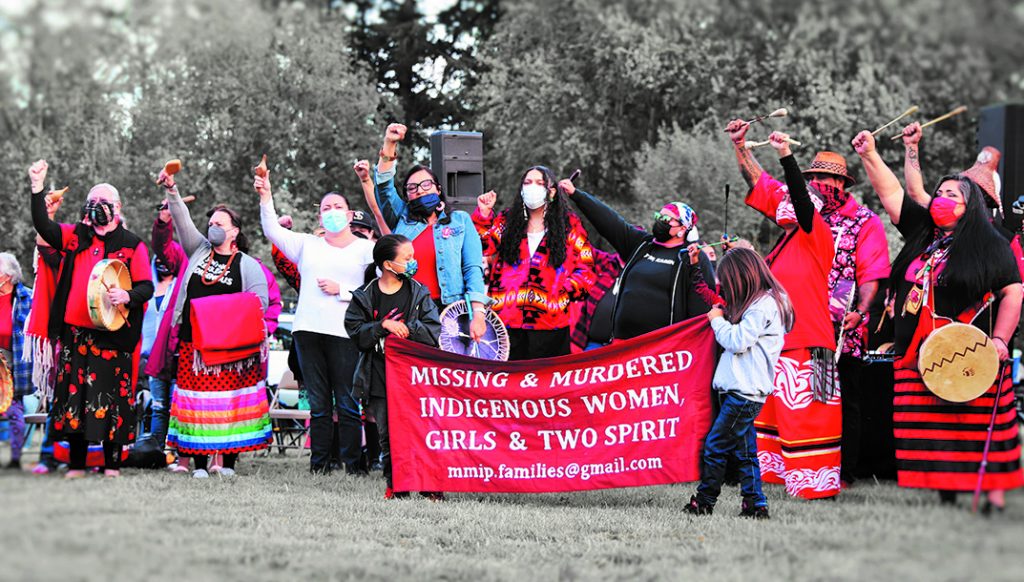 By Micheal Rios, Tulalip News
"My hands go up to all our friends and relatives who are joining us on this most important day – the day to acknowledge the missing and murdering Indigenous women who have been taken from us. To be honest, it's been a really heavy day of talking about atrocities that have been inflicted upon us for 500 plus years now, since the beginning of colonization.
"We talk about statistics and about how 3 out of 5 Native Americans will experience violence in their lifetime and have sexual crimes committed against them. We talk about statistics in a way that never make it personal because it's too hard to talk about our own experiences and share what we've been forced to go through ourselves. So I'd like to acknowledge anyone who as a child experienced sexual abuse or as an adult been a victim of physical, emotional or mental abuse…it's not your fault. It's not your fault what happened to you as a child. It's not your fault for what happened to you as a teenager. It's not your fault what happened to you as an adult. That trauma does not define you.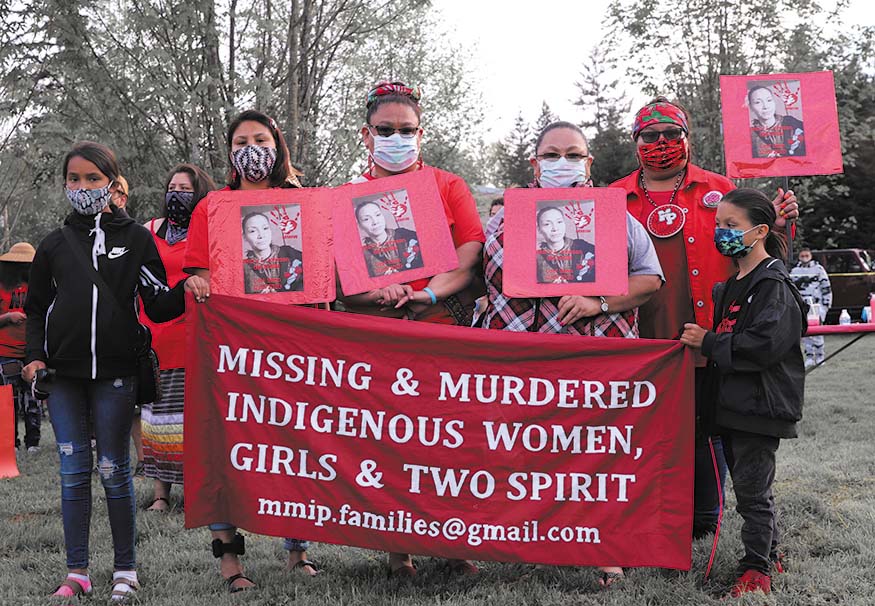 "The abuses and the atrocities that continue to happen to our people are not our fault. We are reminded that colonization has used rape as a war crime against us. That war crime is intended to silence us; it's to take our voice and make us feel like we have no rights. And sometimes the law, the police and the justice system make us feel like we don't have any rights either. This gathering today proves our voices have not been taken away, that we will not be silent, and that we are not giving up.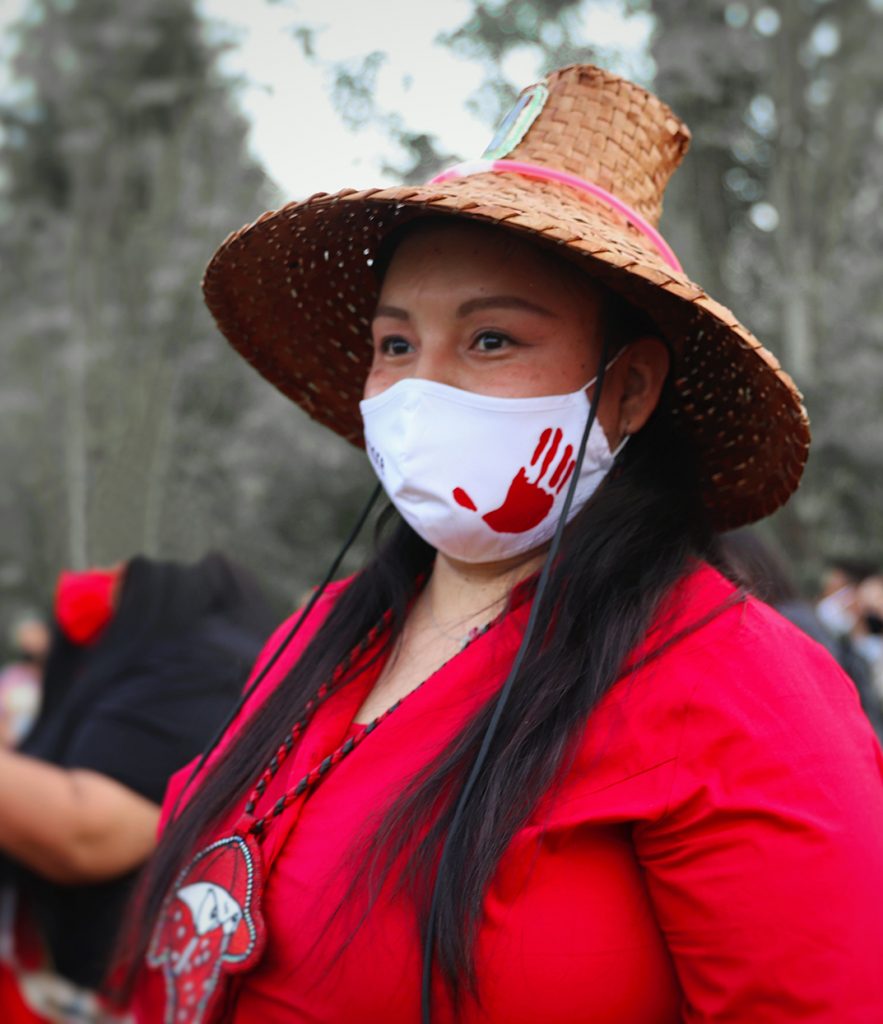 "Together, we say 'we will not silence anyone and enough is enough!' in one united voice. That is so powerful. When we speak we are standing on the shoulders of our ancestors, who never knew us but prayed for us in this moment. They knew we would need their prayers and their strength to continue and carry on. So I ask us to make the prayers for our next 7 generations. I ask us to make a commitment to work on our own hurt and pain, a commitment to do more, a commitment to be better.
"I thank you all for stepping into this space because I know it's not comfortable and to talk on these issues isn't fun. To say you have an abuse problem in your family is not comfortable. To say that you come from sexual abuse and physical violence in your family is not comfortable, but it's a reality many of us share.
Let us continue to find ways to work together and continue to find ways to be healthier because we don't have to carry those emotional scars any longer. I am so thankful for everyone being here and love you all for the good work that we'll continue to do together."
Those eloquent, heartfelt words were shared by Tulalip's own Theresa Sheldon as she welcomed hundreds of community members as they assembled at the grass covered lot across from Hibulb Cultural Center on Wednesday, May 5. Friends and relatives from both near and far respectfully dawned an assortment of red clothing, red regalia, and red handmade signs in a united effort to recognize the national crisis of Missing and Murdered Indigenous Women (MMIW).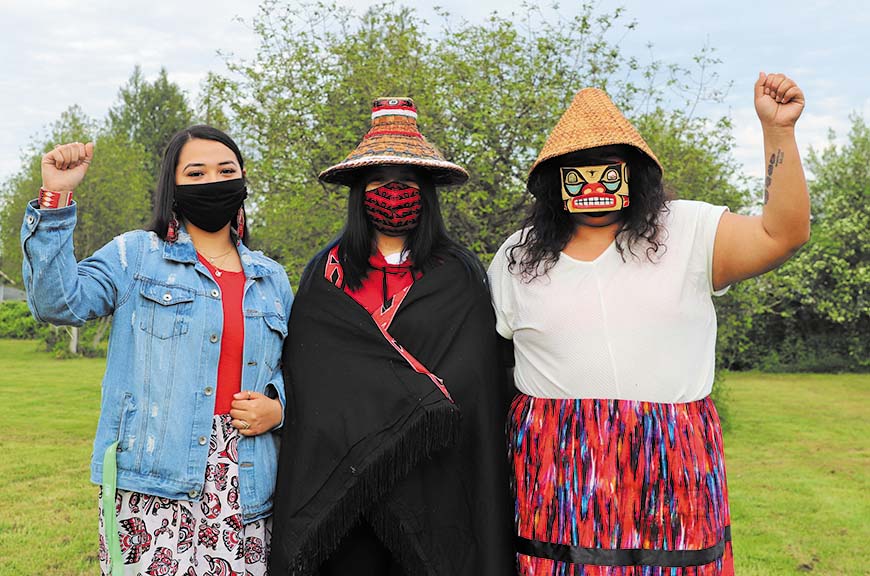 Sobering Statistics
Indigenous women are murdered and go missing at a rate higher than any other ethnic group.
Indigenous women are murdered at a rate 10x higher than all other ethnicities.
Murder is the 3rd leading cause of death for Indigenous women.
More than 4 out of 5 Indigenous women (84.3%) will experience violence in their lifetime.
More than half of Indigenous women experience sexual violence (56.1%).
More than half of Indigenous women have been physically abused by their intimate partners (55.5%).
Nearly half of all Indigenous women have been stalked in their lifetime (48.8%).
Indigenous women are 1.7 times more likely than white American women to experience violence. 
Indigenous women are 2x more likely to be raped than white American women. 
Murder rate of Indigenous women is 3x higher than white American women. 
*source: National Indigenous Women's Resource Center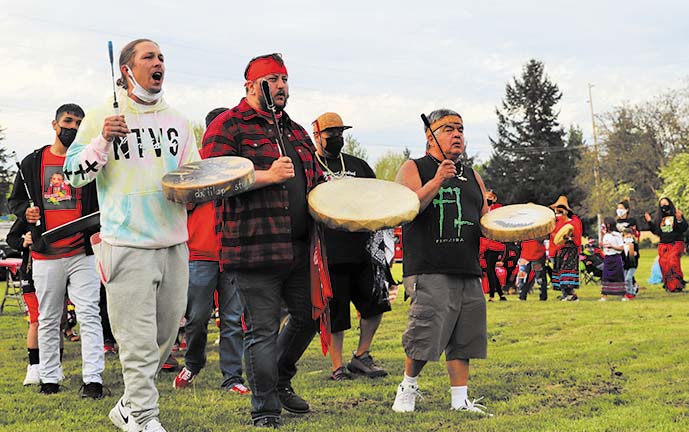 To understand the complex and ongoing MMIW crisis one must first admit the current systemic response to violence against Native women is immensely inadequate. Then one must realize the rate at which Tribes are losing their life-giving women is devastating to not just the tribal communities, but to the entire nation as a whole. Insufficient resources on the state level and lack of clarity on jurisdictional responsibilities on the federal level combine to severely hinder efforts to locate those who are missing. Furthermore, the current legal framework for persecuting crimes committed on tribal citizens by non-tribals is exceedingly complicated and creates many barriers for victims and Tribes working to protect their membership. 
Despite a federal trust obligation to protect Native American communities, violence against Indigenous women in the United States continues at epidemic proportions. It greatly exceeds that of any other demographic of women across the country. While many issues need to be addressed to confront this human rights issue, it is clear that limitations placed on tribal government jurisdiction by the federal government are a key contributing factor, with non-Native perpetrators falling through the cracks in the system time and time again.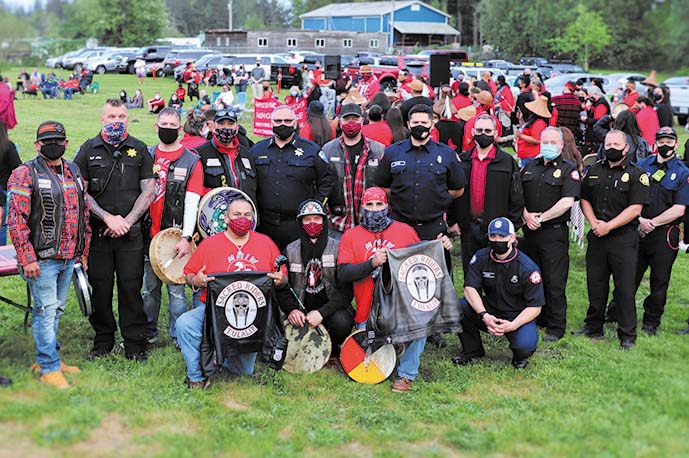 "A huge thank you to each and every one of you joining us in the circle here today. We know that we come with our prayers and that's the strongest medicine we have. The thoughts we have in our mind create reality," shared Deborah Parker, who serves on the National Indigenous Women's Resource board and is renowned for her critical role in the passage of the Violence Against Women Act (VAWA). "When I was a young girl I witnessed violence in our community, and I said a prayer then that when I get older I'd like to be a person to help change the laws to protect our people.
"If we speak forward with our voice and with our truth and with all of our strength, then we can move mountains. And truly there are others who believe in our words and will stand beside us," she continued. "These are our lands. We've been taught we are caretakers of these lands. That's a big responsibility for us as Indigenous people. Each and every person in this circle, from youth to elder, can fulfill this responsibility and bring about change that benefits us all. We need our women to be safe. We need our young people to be safe. We need our future generations to be safe. By standing together and working together we will make this prayer a reality."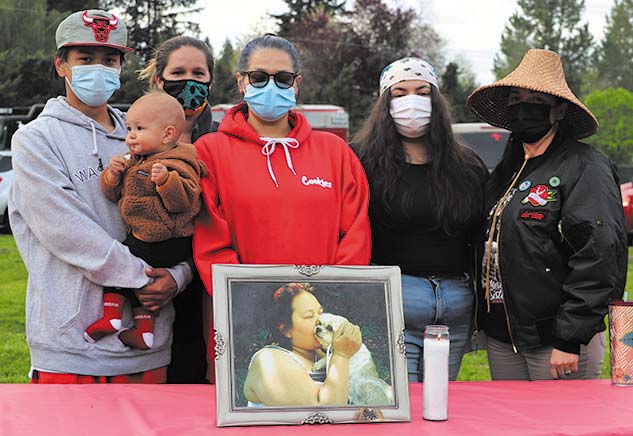 By learning from the experiences of surviving family members, the MMIW movement can work to achieve the changes needed to safeguard the lives of Indigenous women and strengthen the authority of Native nations to protect their citizens. Exemplifying this notion was Tulalip tribal members Udora Andrade, Veronica Jimicum, Lynette Jimicum and Denise Hatch-Anderson who together brought forward prayers and a reminder of the ongoing search for Mary E. Johnson. Mary is a Tulalip woman who has been missing since December 1, 2020.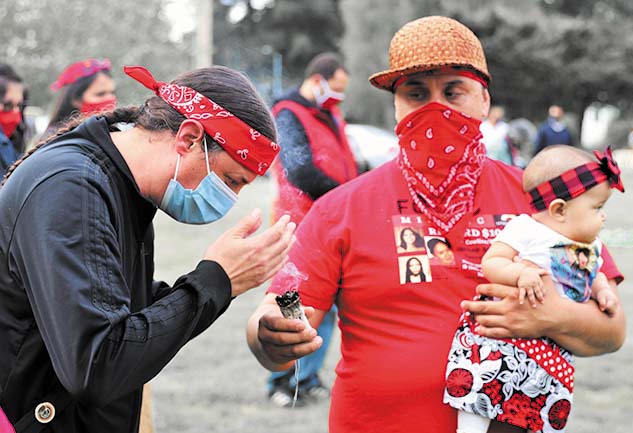 Following a series of speakers from all levels of Tulalip leadership and enrichment programs, Deb Parker led a large contingent of singers and drummers in sharing the Women's Warrior Song, which was gifted from her First Nations family in British Columbia. The cohesive red wave continued to share in culture, song, and a united purpose to raise MMIW awareness well into the twilight hours.
"Our hands go up to each and every one of you who attended and helped make this moment possible," said event coordinator Josh Fryberg. "Our thoughts and prayers go out to all in need. It will take each and every one of us to continue to be the difference, not just for us but for our future generations. By living in a good way that honors our Ancestors we will continue to bring unity, to raise awareness, and strengthen our culture, together."