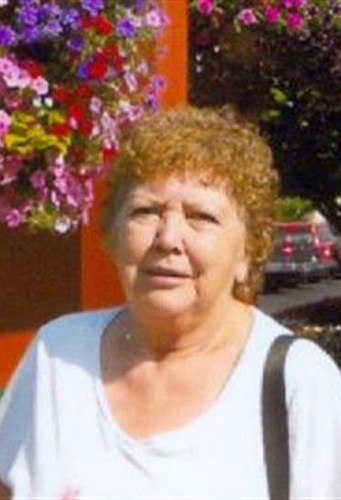 March 15, 1943 – July 29, 2021
Born March 15 1943 in Tulalip Washington to Harold and Charlotte Paul. Went on her wonderful journey July 29, 2021
She had a wonderful gift of making everyone happy in her long beautiful life.
Worked many years at Mink farm, Everett Post Office, Bingo kitchen, Smelting, fishing, Cooking 'mama Buffalo for smokehouse and events and most amazing bread maker. She loved traveling, holidays, flower gardens with all her family. Riding on the boat with her son Lance. Life long boyfriend/friend ex hubby soul mate- "jerk" Arley Williams. Her connection with her grandchildren and great grandchildren and enjoyed great great grandchildren kept her every day sunny She is proceeded in death by her parents Harold & Charlotte Paul, Amaya Williams, Jonny 'Bam'Oj Cavanaugh, younger brother, Sisters Janice (Gilbert Sr) Moses, Clarice (Alvin Sr.) Moses, and special dog-Daisy May She travels ahead of Life Partner-Arley Williams, Daughters Charlotte (Kevin) Williams, Janet (George) Williams, Lance (Cindy) Williams, Gail Williams Very special Grandson Nick Edelman, Rheanna Edelman, Charles Sportsman, Fitzgerald 'Wyatt Rutledge, William Vernon Hunter, Meleena, Shylescha Craig, Shawna (Teddy), Brett, Christopher Williams, Sharrissa Enick, Benny, Tahnee & Jeremy Hammons, Stahawnee, Julene, Casey Williams many grand children, great grand children Cousins and family in our community
A celebration of her life will be held Thursday, August 5, 2021 at 10:00 am at the Tulalip Gym with burial to follow at Mission Beach Cemetery. Arrangements entrusted to Schaefer-Shipman Funeral Home.