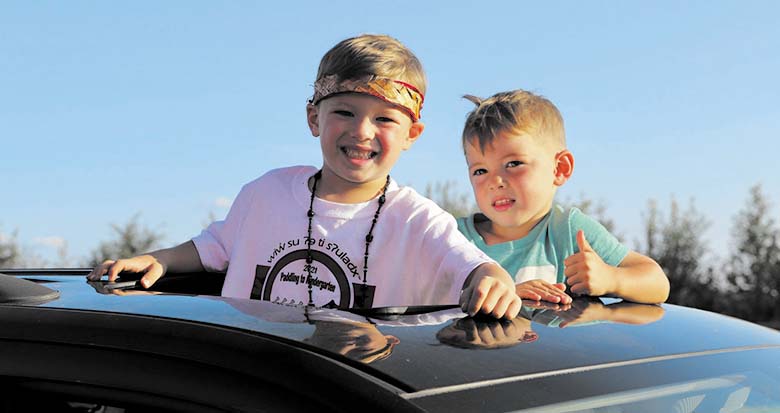 By Kalvin Valdillez, Tulalip News  
Seventy-sevin students completed their academic journey at the Betty J. Taylor Early Learning Academy on the evening of August 20th. The future leaders celebrated their graduation with a parade. The kids excitedly waved at their loved ones and teachers, who held up signs and cheered, as they drove through the early learning academy parking lot for one last ride. Come Fall, they will begin a new educational experience at elementary school.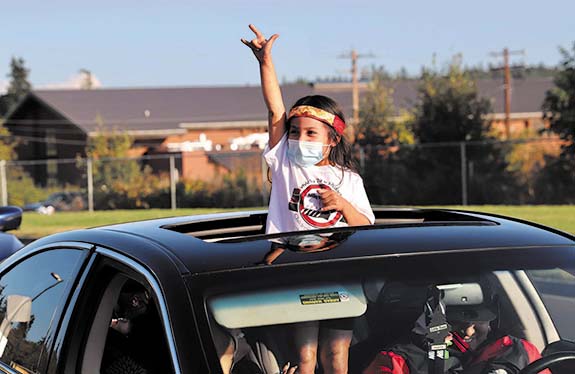 TELA went all out for their graduates and created cedar headbands, Paddling to Kindergarten t-shirts and paper cut-out paddles for the kids to wear and showcase during the ceremony.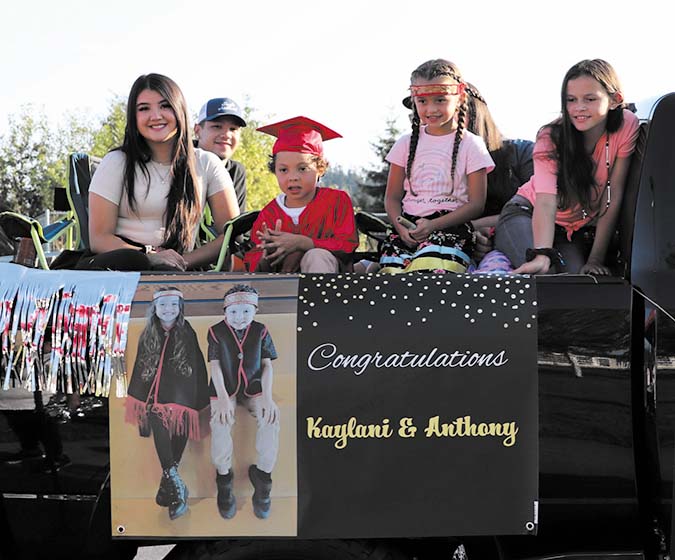 "I have to give so many kudos to all of our teachers and all of our leadership team who worked on this event because they outdid themselves in making all of the children feel special in their graduation," said TELA Director, Sheryl Fryberg. "They're paddling to kindergarten and they are so excited and happy. I think the families absolutely love the graduation ceremony this way and I saw them share so many happy smiles and laughter with their kids."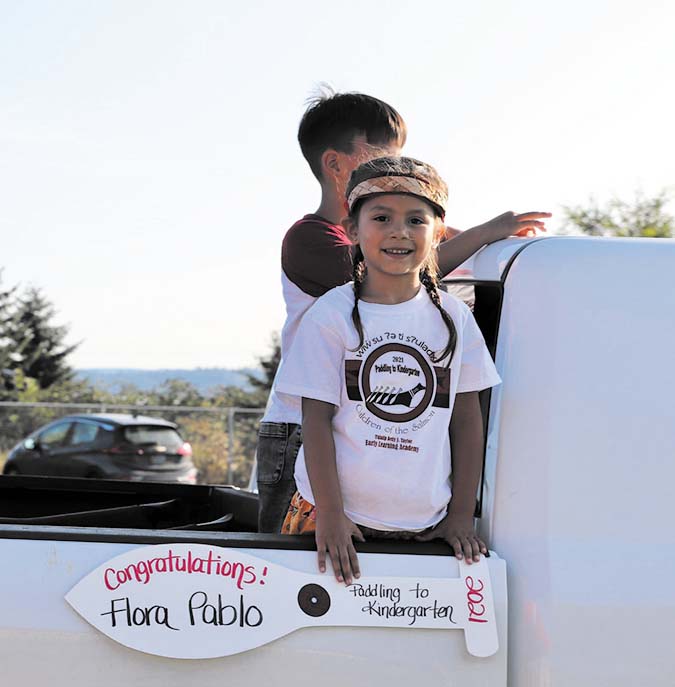 She continued, "This is one of their big milestones. That leap from birth-to-three to pre-school was big but this is huge, where they're leaving us and moving on to that kindergarten classroom where it's a totally different world. We're really excited that we could be a part of it."
Congratulations to all the graduates and good luck in kindergarten!