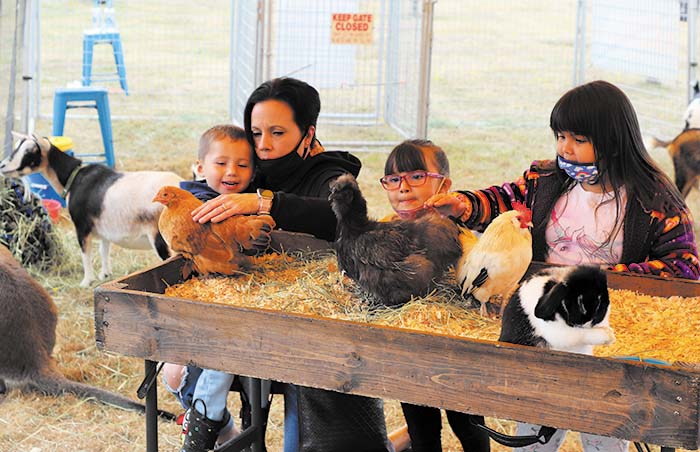 By Micheal Rios, Tulalip News
End of summer signals the official kick-off for the back to school season. In Tulalip, that means Positive Youth Development's always highly anticipated, annual 'Back To School Bash'.
Local school-aged children descended to the Reservation's centrally located Youth Center by the hundreds in order to collect essential school supplies, hygiene kits, and gather information from a variety of community resource booths. The students and their families were eagerly greeted by community friends and a number of educators from Marysville School District who could hardly contain their excitement at finally being reunited with their kids, some of whom they hadn't seen in person in over a year.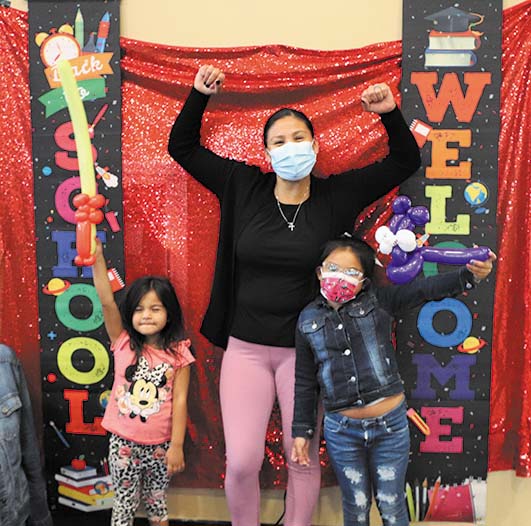 "In my role as both a mom and educator, I've attended Tulalip's back to school event for the last fifteen years," said Tulalip tribal member Chelsea Craig. "It's always grounded me as a mother to have access to all the resources the Tribe has to offer, but also the connections with Marysville School District and the outer community. Anytime we can bring together our tribal community with those around us in a positive way, it's an opportunity to provide healing and create new relationships that can foster true understanding.
"A great memory from today has to be meeting a family who has been completely online since their kids started kindergarten last year," continued the recently promoted Quil Ceda Elementary assistant principal. "This family had zero in-person contact with our school staff until today. To be able to introduce ourselves and help ease their minds about the transition back to face-to-face learning was priceless."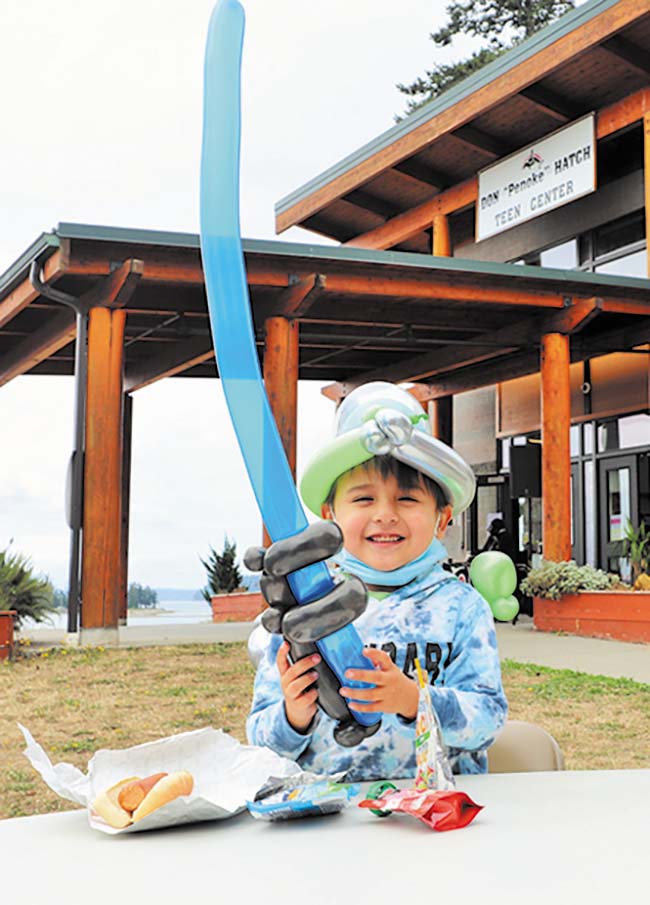 The annual Bash looked a little different minus the usual backpack giveaway. However, Youth Development staff were on hand to walk families through a number of financial aid opportunities to receive critical funds for school supplies and other education related costs. Those forms are conveniently located on the website TulalipYouthServices.com
Youth lined up to receive a fresh haircut, to fill their bellies with a BBQ lunch, and to meet all kinds of community resource representatives who can assist them on their educational journey. For the students and their families new to the Tulalip area or the school district, this event was a perfect welcoming.
"After signing up my kids for school, they emailed us a flyer for this event. I think this is so beneficial because my kids really needed the things that are being provided," shared Puyallup tribal member Angel Berry. She recently moved to the area and looks forward to her three kids attending schools with such a strong connection to Native peoples. "We've only been in the area for a few weeks, so this is a good opportunity for us to integrate into the community."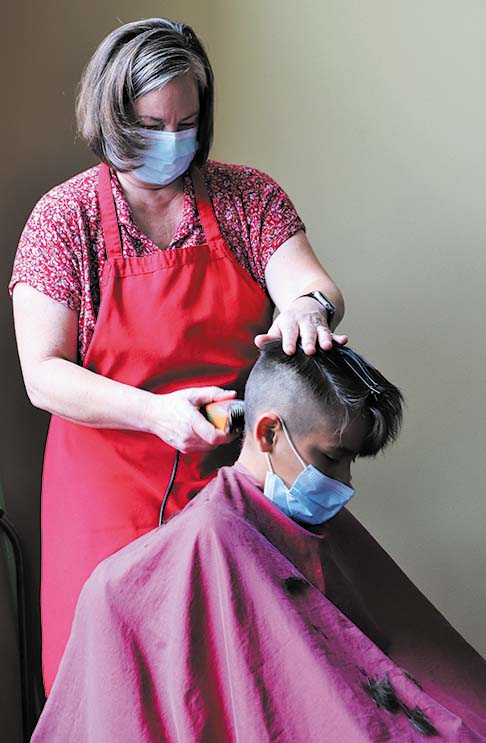 Among the Bash's many activities offered were a game of kickball, a BMX demonstration at the skate part, a photo booth, and an immersive petting zoo featuring a baby kangaroo and farm animals. Ever-popular among the tiny tots was a balloon artist who couldn't buy a break from nonstop requests for light sabers, flower bouquets, and household animals.
New to this year was a full on scholastic book fair. Regardless of reading level or age, students from pre-school up to high school senior could be seen perusing the paperback offerings in search of the perfect end of summer reading material.
"Our goal was to bring everyone together in the best way that we could, in the safest way possible, so our membership could access the resources that they may need for the upcoming school year," reflected Youth Development manager Josh Fryberg. "We partnered with so many departments from Tribal Government and Marysville School District to make this event happen. Weather it was something simple like getting your kid a haircut or updating their tribal ID, or needing help applying for Covid relief funds and speaking to a local school representative, so many left here satisfied and optimistic for the first day of school. This is what the power of community is all about."