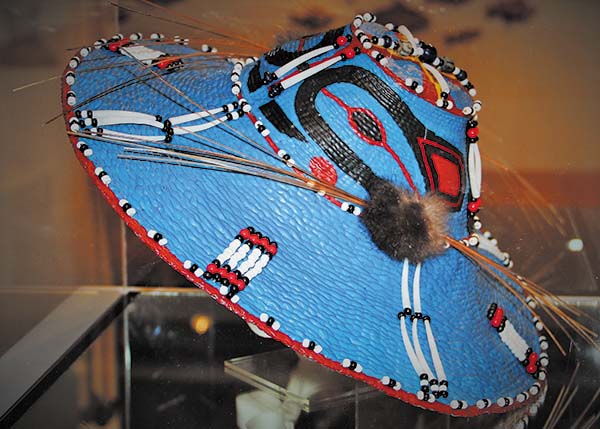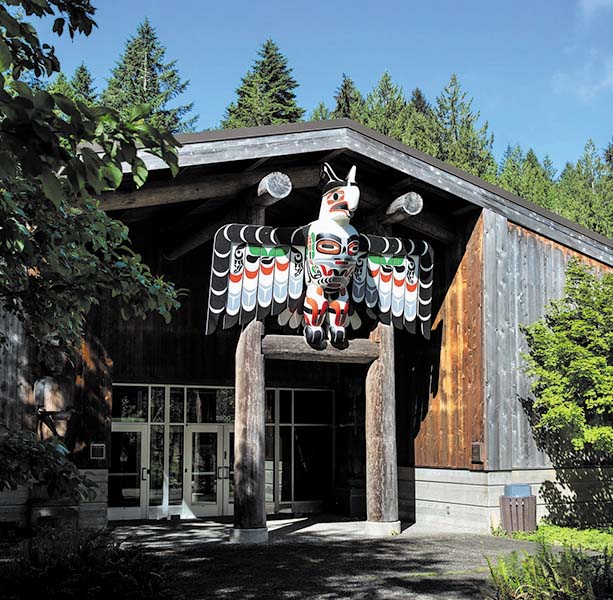 By Micheal Rios, Tulalip News
Native artists are luminaries of their shared cultures, lighting the pathway back into the far reaches of history, and leading the way into the future with their creative vision. In continuing our celebration of November as Native American Heritage Month, we offer our readers a stunning collection of artwork offered by such luminaries. These examples of fine Native craftsmanship were curated by the devoted longhouse team at Evergreen State College.
The "House of Welcome" longhouse education and cultural center is a public service center on the college's Olympia campus. Built in collaboration with Northwest Tribes, it is the first building of its kind on a public campus in the United States. It was a dream of Native students, tribal artists and faculty member Mary Ellen Hillaire (Lummi Nation), who founded Evergreen's Native American Studies program in 1972.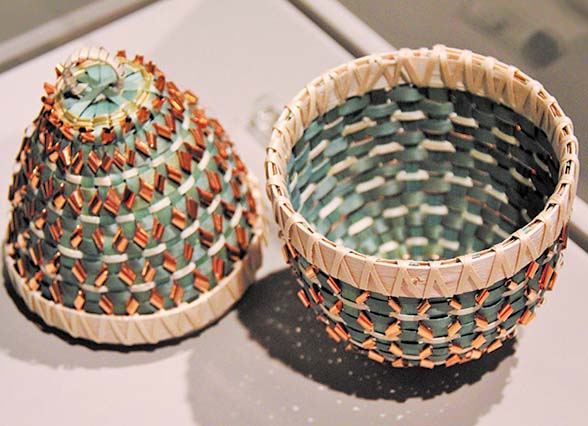 In 1995 their dream came true thanks to the perseverance of Evergreen graduate Colleen Jollie and since that time, the mission of Evergreen's "House of Welcome," has been to promote Indigenous arts and cultures from not only the Pacific Northwest, but nationally.
Since opening, the Longhouse has awarded over $800,000 in individual artist grants; it has hosted over 200 artists residencies and workshops; it has premiered 15 art exhibitions; sent six Northwest Native American artists to New Zealand for artist residencies; and hosted two international artists gatherings featuring Indigenous artists from around the Pacific Rim.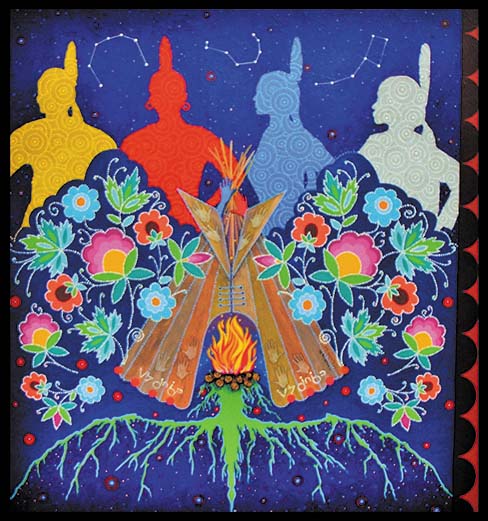 This past summer, Kara Briggs (Sauk-Suiattle) was appointed as Vice President for Tribal Relations, Arts and Cultures. Briggs is determined to continue Evergreen's 50 years of success as an institution that serves Native students, helping them to which has pave the way to successful careers in their own Tribes, as well as in government, arts and sciences.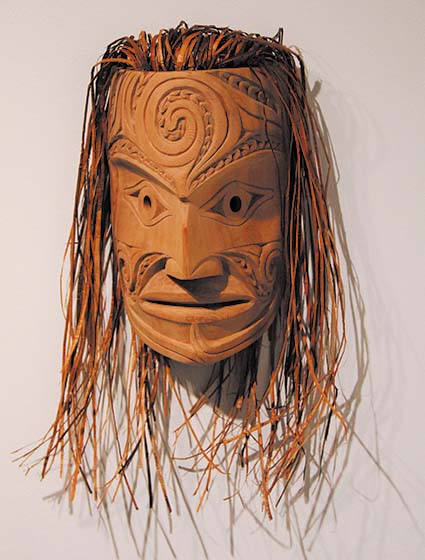 "The Evergreen Longhouse is a nationally important center for Northwest Native arts and model for other state and private colleges in how to work with Tribes and Native artists to advance Native cultural and artistic expression," Briggs said. "As The Evergreen State College looks to the next 50 years, and the Longhouse to the next 25 years, we must continue to grow our relationships with Tribes and Native artists, so that we are always creating pathways for Northwest Native peoples to advance."
2021 marks the 25th Anniversary (plus one) of Evergreen's longhouse. The faculty and support staff who embody the heart of the longhouse enjoy convening groups of artists, providing a venue, forum and tools that are needed for artists to express their creativity.
A retrospective art exhibition opening on November 20th, featuring Indigenous artists from throughout the Pacific Rim who have contributed and participated in the work of the longhouse for the past 25 years. The exhibit is free to the general public and can be seen in Evergreen's gallery located in the Daniel J. Evans building on the college's Olympia campus. It runs through January 29, 2022.