January 8, 1961 – December 23, 2021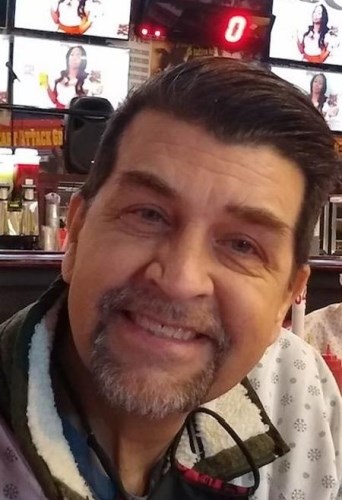 It is with deep sorrow and much love that we mourn the passing of Cornelius "Neil" Clinton Green Jr. of Tulalip on December 23rd, 2021, at the age of 60 years. Neil was born on January 8, 1961, in Darrington Washington. 

He is survived by his Spouse Becky Green of Tulalip; Father Cornelius (Neil) Green Sr. of Darrington; Mother Eleanor Nielsen and husband Eddy, Sister Linda Aranda (Carlton), Brother Brad Green all of Tulalip; Sister Nina Reece, of Arlington; Sister Teresa Meece (Richard), of Darrington; His Son Brian Green (Kari) of Tulalip; his Son Joshua Geithman of Twisp; his Daughter Kirsten Moore-Green of Everett; his Daughter Brianna (Chris) of Japan and Alivia Moore-Green of Marysville. Stepchildren Anthony, James, Darin & Kaitlyn. The lights of his life grandchildren Ciara, Brennan, Savannah, Cayden, Chloe, Blake, Scarlett, Blair, and his great grandson Bentley. Step-grandchildren Brantley and Kalleigh. He also leaves behind many nieces, nephews, and tons of cousins.

Neil is reunited in Heaven with his Brother David Hunter, Sister RoseAnn Green, Nephew James Michael Emhoolah, Maternal Grandparents, Bernice Sheldon Williams and John Miller, and Paternal Grandparents Roy and Maggie Green.

After Graduating from Darrington High School Neil went into the Army National Guard for 6 years. He worked in the Logging industry in Darrington and Hoquiam. Neil also spent some time working at Hewlett Packard and Boeing. It was time for an adventure, so Neil went to Eastern Montana and North Dakota to work in the oil rigs. He came back home and started his own landscaping business with his best Friend Mike Terhaar and then started working at the Tulalip Resort Casino as the Facilities Director. 

Neil spent his entire life hunting and proudly displayed his trophy elk and deer. When he wasn't hunting, he loved being outdoors anywhere with his faithful companion Miss May. He could always be found at one of the beaches of Tulalip, and he loved a good fire side chat. Neil dared to live life to the fullest and enjoyed the finer things in life but most of all he loved his children. He was very charming and Charismatic, and everyone loved him especially the love of his life his wife Becky who was always by his side. 

If you knew Neil, you loved him including his Elvis impersonation and his yearly polar bear plunges! He will be forever in our hearts and deeply missed by his family and friends. 
A funeral service and dinner for Neil will be held Thursday, December 30th, 2021 at the Tulalip Gathering Hall at 10:00AM, despite the snow.7512 totem Beach Rd, Tulalip, WA 98271.